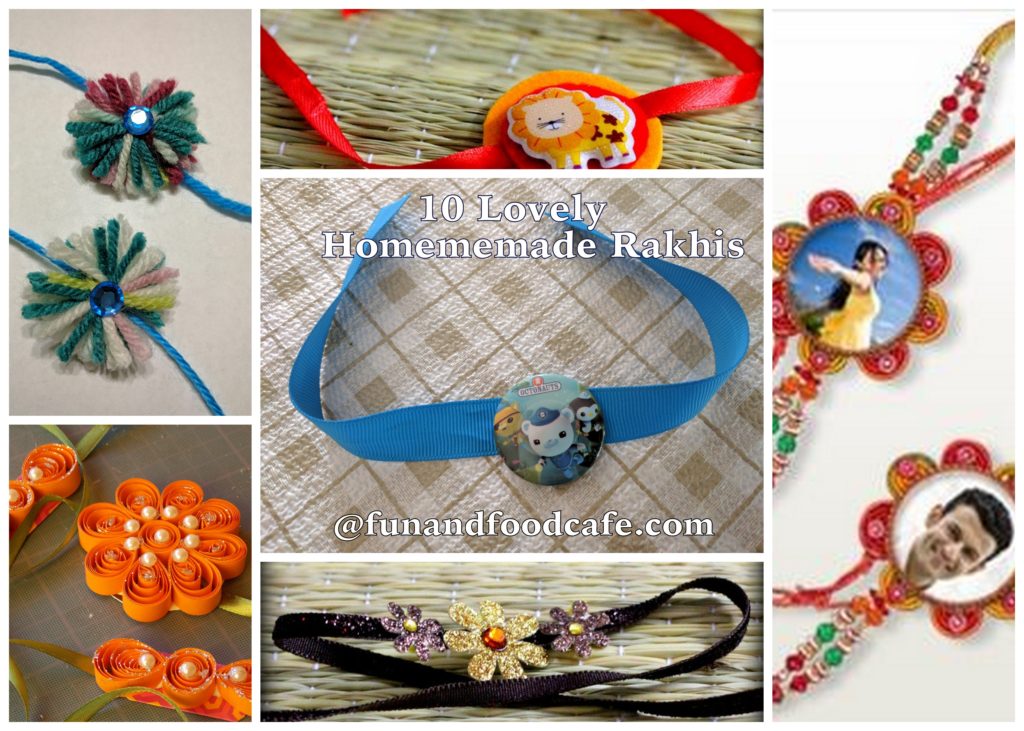 "Rakhi" is the cherished Indian festival that celebrates the loving bond between a brother and a sister. It is a day when siblings pray for each others' well being and wish for each others' happiness and goodwill. It is also known as Rakshabandhan, or literally translated as 'a bond of protection'. On this auspicious day, brothers make a promise to their sisters to protect them from all harms and troubles and the sisters pray to God to protect their brothers from all evil and bless them with happiness and prosperity. Sisters tie the silk thread called Rakhi on their brother's wrist to signify the love and the promise that marks the sanctity of this festival.
Ritika loves DIY stuff, and me too, so this year, we decided to make our own Rakhis. Its very easy, all you need are a few decorative things, a thread or ribbon, and some creativity! We opened our box of artsy-knick-knacks and trinkets, stickers, felt paper, wool, beads and buttons, and spent a lovely afternoon creating Rakhis that turned out to look mich prettier than we expected! Special Thanks to Shruti from the Artsy-Crafty-Mom for a ton of inspiration! Here are a few simple ideas that you can work upon to make your own special creations!
Octonauts Rakhi
Rohan really loves The Octonauts, so we used some badges that we had on hand and pinned them to a thick ribbon to make him his Octonauts Rakhi. He was thrilled beyong imagination! You could also print mini Octonauts figures and stick them to cardboard or felt.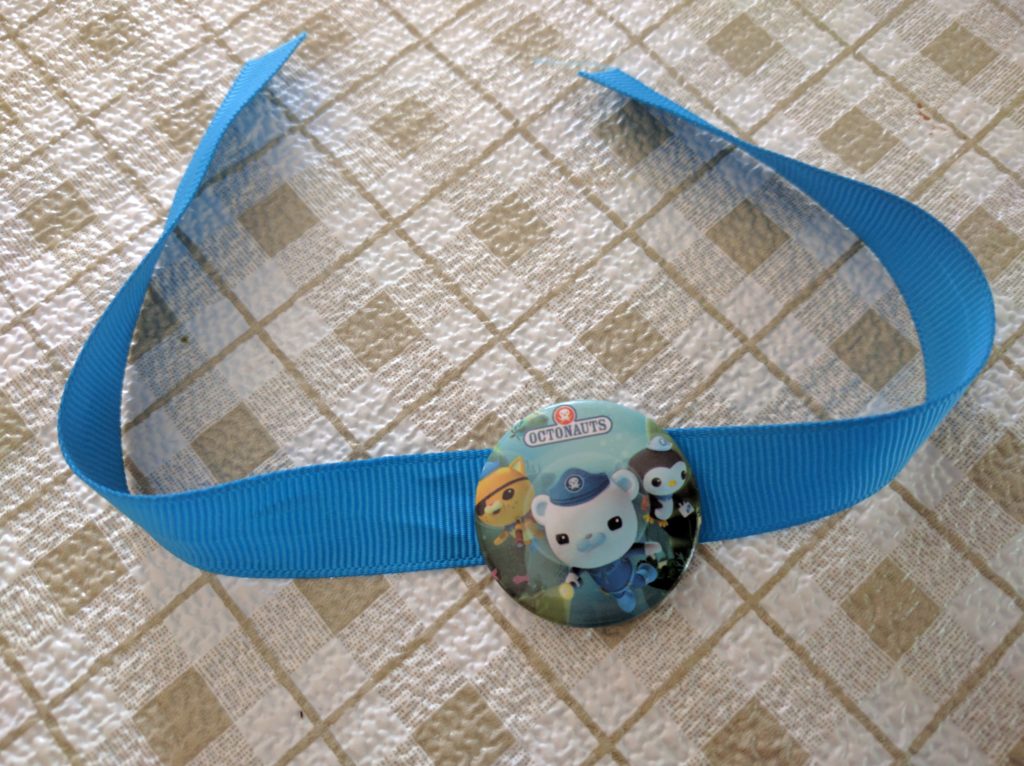 3D Sticker Rakhi
Next we used some 3D stickers that were left over from a party. You can easily get these at Michaels or Dollar Store. Just stick them to a matching ribbon and you'll have a cute Rakhi that even sisters would like to wear.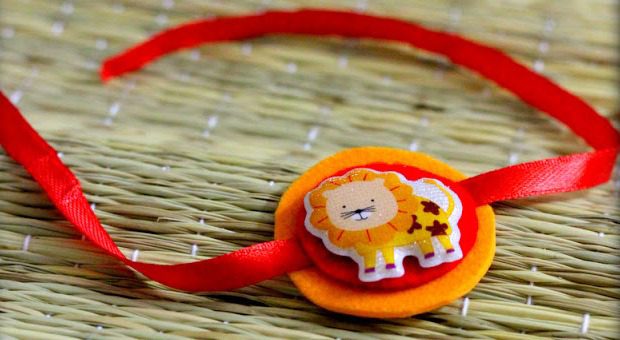 Paper-Quill Rakhi
Next up is the Paper-Quill rakhi. Ritika recently elarned the quilling technique at her art class, and loves making flowes with it. You could easily assemble a gorgeous flower rakhi, similar to the one below. You can make any shapes that you like, and use embellishments to add a glittery pop to them.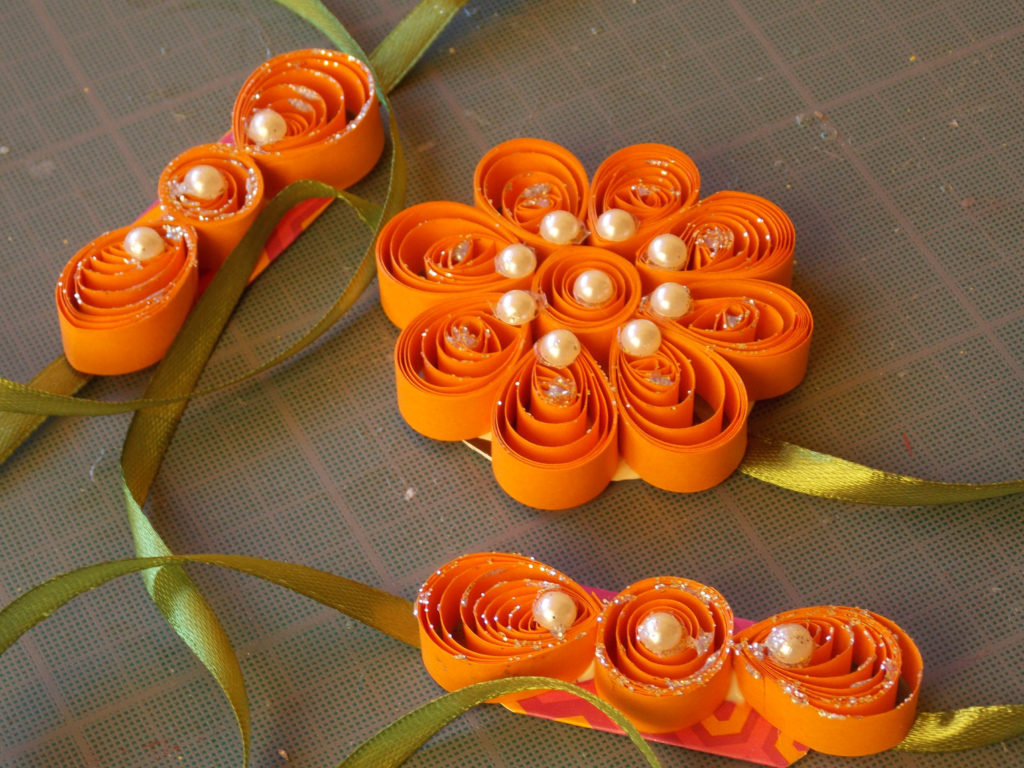 Woolen Pompom Rakhi
For this one, we used some leftover wool in different colors. Just wrap it around a few times over your 2 fingers(index and middle finger are perfect for the small size). Tie it in the center, remove from fingers, and cut off the two sides to make a pompom. Decorate the center with a button or sticker and attach to a woolen thread or ribbon.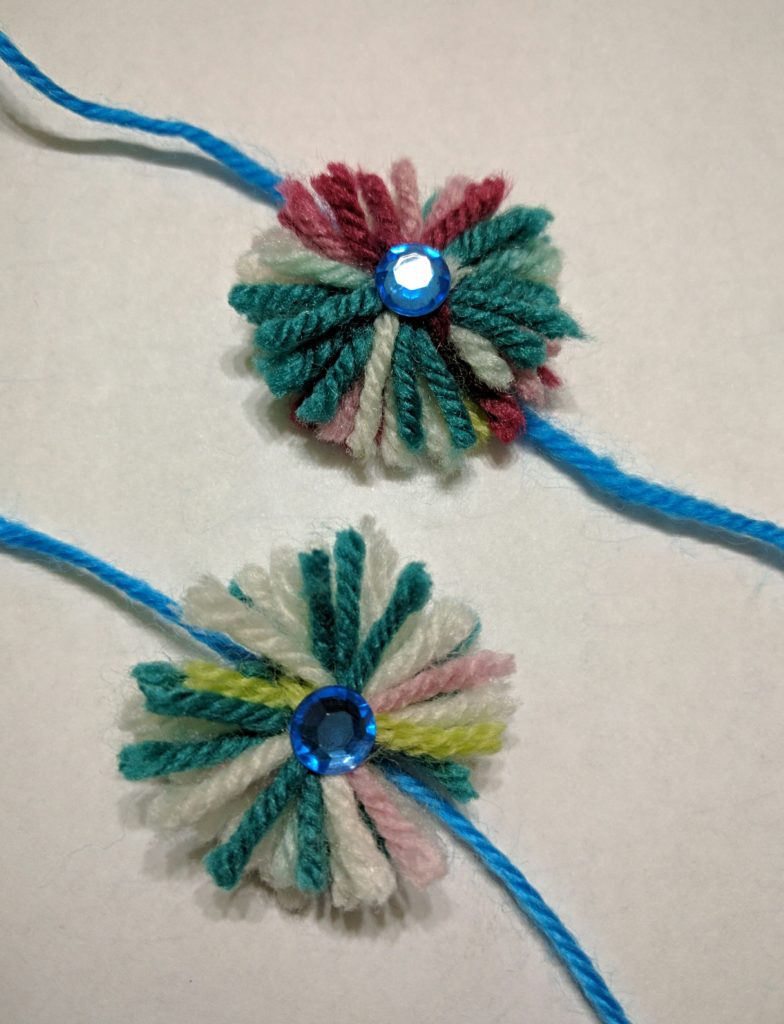 Felt Rakhi
One of the easiest Rakhis to make, this one uses Felt paper sheets. Just cut felt into desired shapes – circles, flowers, diamonds, you can even do objects like Airplanes and Cars if you brothers like them. Then use markers to decorate. For a more traditional look, use Aum, Ganesh, Swastik stickers/embellishments from greeting cards or older rakhis.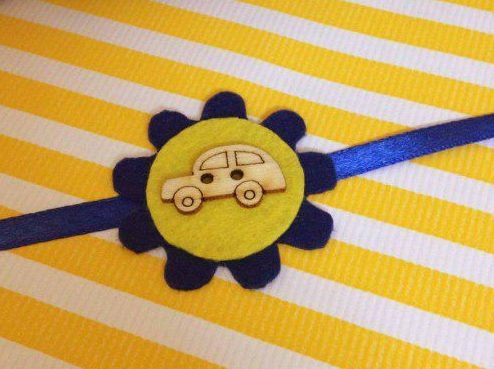 Flower Sticker and Beads Rakhi
Every girl has beads in her house, so when you are done making bracelets, just use them to make Rakhis! For this one, you can use the glitter flower stickers in any color that you like. You can use and matching colorful beads on the sides of the flower, or just several flowers in different sizespassed through a ribbon/silk thread.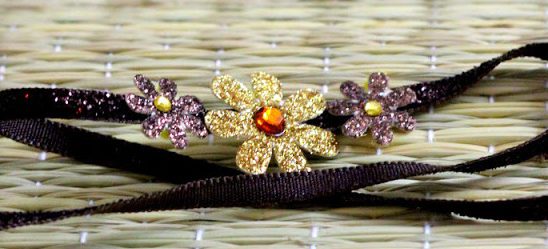 Photo Rakhi
The best in terms of personalized rakhis, take a 3-4cm round picture and stick it onto a cardboard. Decorate the edges with glitter glue or stickers, then stick it onto a sparkling thread. Though online services like PicSquare do this for you, but its easy enough to make these yourself.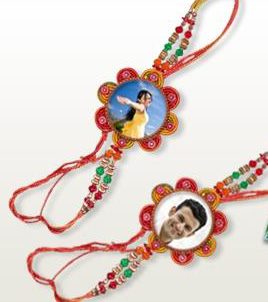 Eraser Rakhi
I got this brilliant idea when I was picking up kids stuff from all over the room. I saw this lovely eraser and thought it would be a great gift that can be used even after the festival is over. You can stick any erasers on a double ribbon (preferably using super glue so it will bear the weight of the eraser). It makes for a useful Rakhi for school-age kids.
Animal or Character Rakhis
For younger kids who love animals, just go and get some 3D stickers or animal felt shapes. You can easily find them in a Dollar store. Stick these onto a ribbon using Superglue, or better yet, stick them on a cardboard and then onto a ribbon. These are great for Dinosaur, Disney or any special Characters lovers.
Pristine Pearl Rakhi
For a more sophisticated look for older boys, you can make a braid out of woolen threads, then string pearls in the middle. It is simple and pristine.
Have you ever made Rakhis at home? if yes, please share your creations via comments below.