Do your walls look boring? Do they need a quick splurge of color? Are you tired of decorating them with plain old portraits and photos, and need some inspiration to deck up your walls? Here are 5 fun, creative and easy ways to make your walls looks fresh and new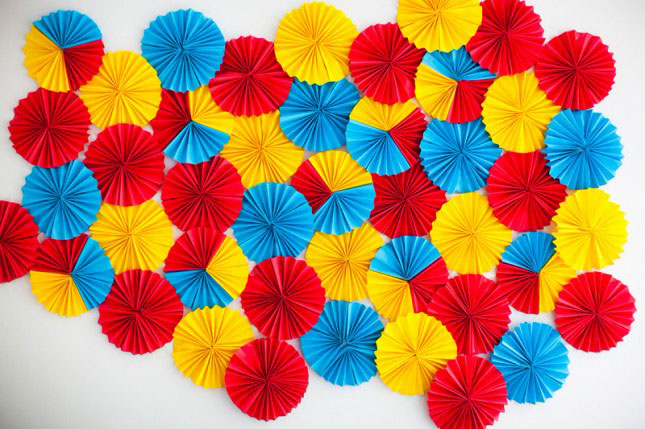 This Rosette Backdrop is a wonderful way to use paper to add a splash of color and art to your walls. Select two or three colors to make each flower and pin them all together to create a single piece of art. Check out the full tutorial at Brit & Co.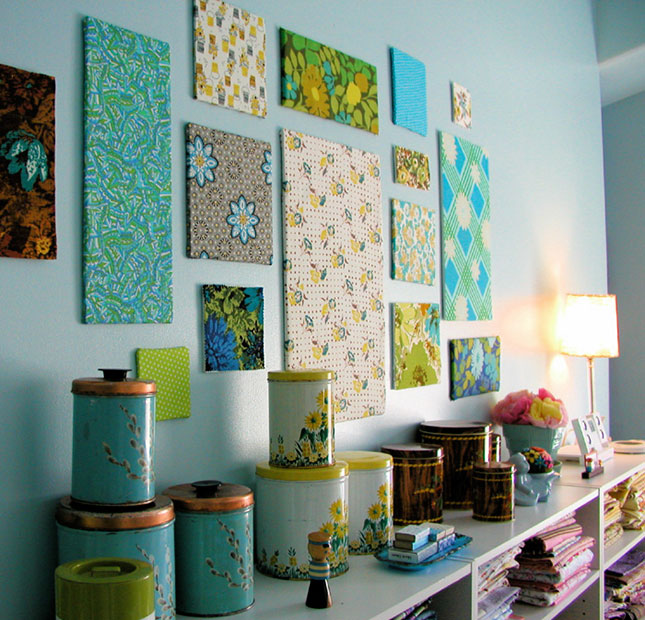 This Fabric Panel Wall Art is the easiest way to deck up the walls in a hallway or a craft room. Just choose your fabrics and staple them onto canvas frames of varying heights, then arrange them on the wall for an instant pop of color and style.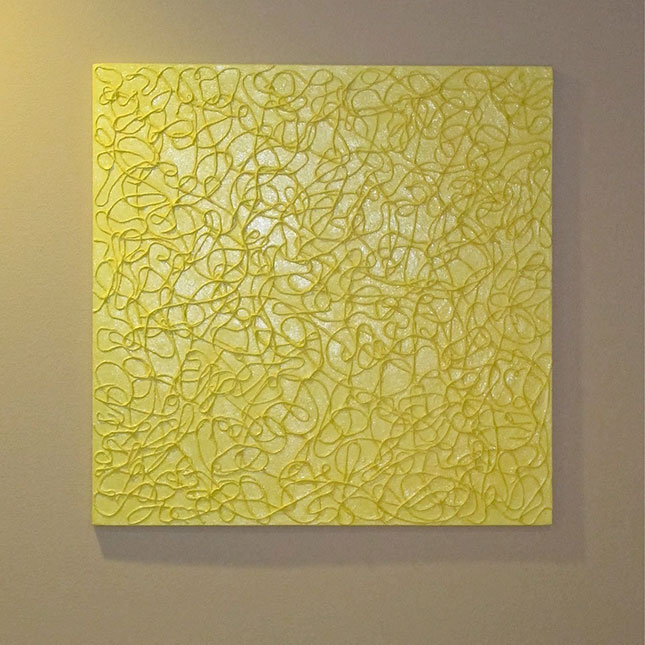 If you are looking for texture and color, then try this neat String Textured Wall Art. Who could imagine you can arrange yarn or string on a piece of canvas and finish it with spray paint to create something so beautiful!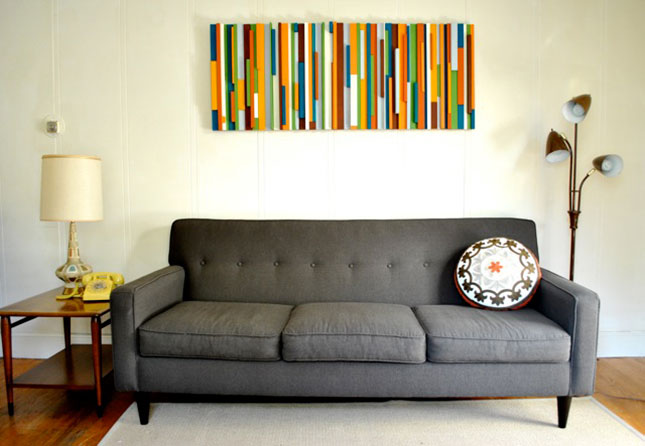 This Painted Wood Frame is by far the best, when it comes to creativity and statement! It is more work than others, but the end result is equally stunning. It almost looks like glossy glass strips that you would see in a glass store.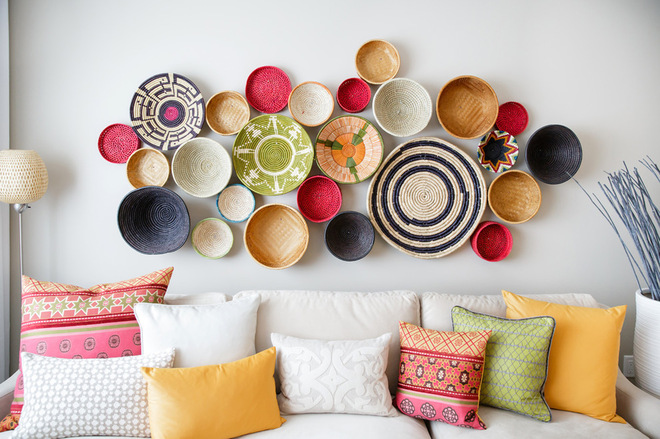 If you are looking to add some depth to your wall, along with some oomph, try this arrangement of colorful baskets. Just collect baskets of various shapes and sizes and arrange them in a co-ordinated way above a sofa or on an accent wall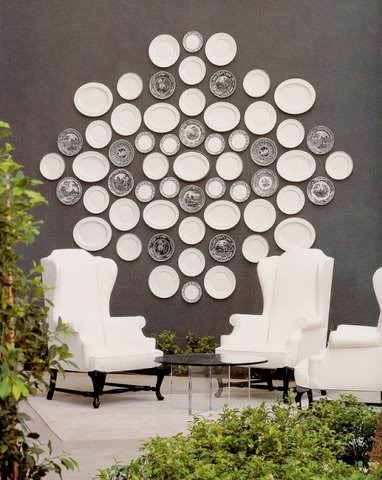 Plates are always a favorite when it comes to creating a bold statement. Whether they are plates that you picked on your traveling adventures, or some plain black and white plate mixed together, arrange them on a complimentary wall to make a beautiful focal point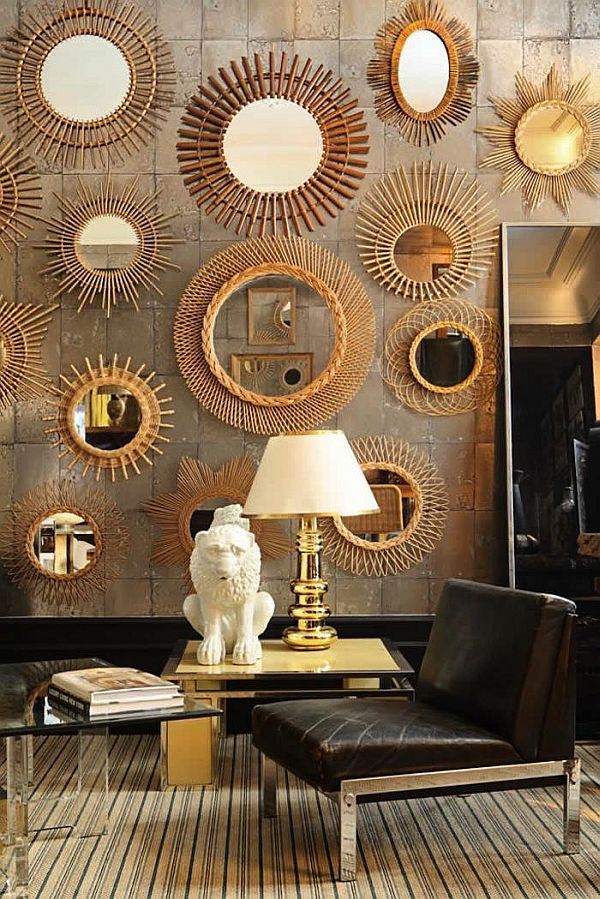 Finally, one of the easiest ways to add character to a room is by hanging mirrors of different sizes. Whether you use round mirrors or sunburst mirrors, cover a small area or an entire wall, just arrange them in a fashion that will attract the eye to the wall
Hope you liked the creative ideas described above. How do you decorate your walls? Do share your ideas via comments below