Today I'm going to bug you with a monologue of healthy eating, or sort of. Given that it's holiday season, most of us will indulge in desserts during our celebrations, but that does not mean that we can't be conscientious about what we eat! As south-asians, we eat a lot of white rice, it's like our staple diet. But more and more research suggests that white rice has way too much starch that can prove to be egregiously harmful to our health in the long run. But old habits die hard, and its impossible to give up something that you've grown up on. That's when Minute® Rice asked me to create a holiday recipe, I was ecstatic because this was an opportunity to show that Brown Rice can be as delicious as its White counterpart.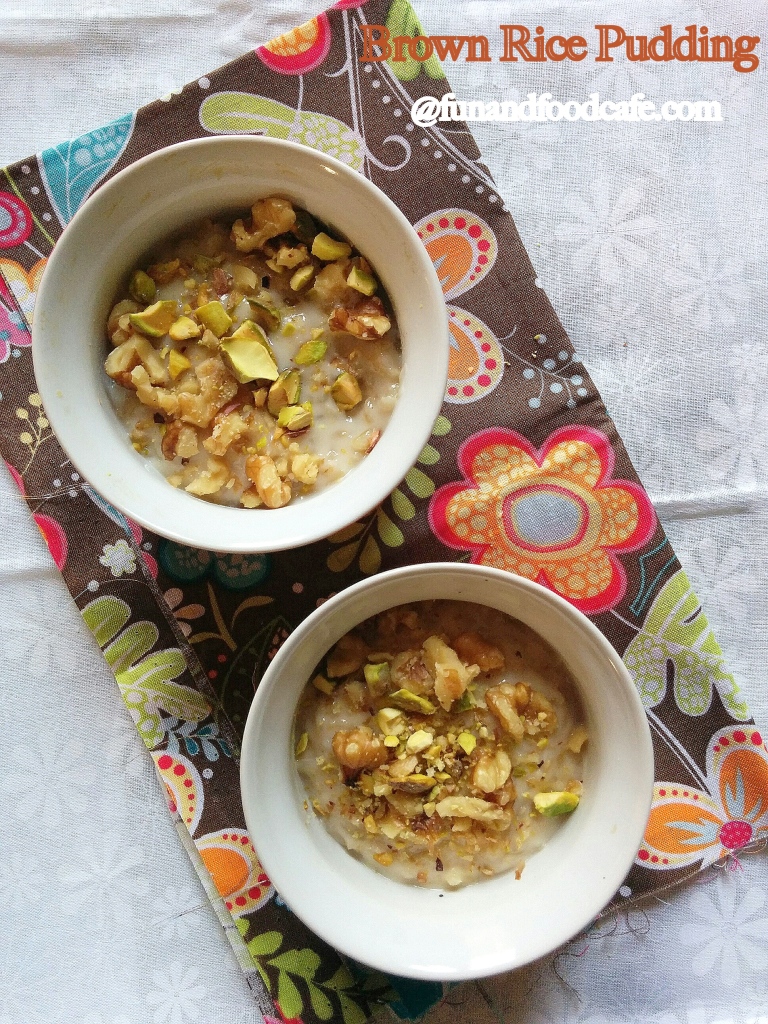 In lieu of making healthy choices, I've started experimenting with Brown Rice to replace the white rice in our diet. But more often than not, it takes way longer to cook brown rice, and while that has thrown me off in the past, I've now found the perfect solution to this arcane problem, its called Minute® Brown Rice Whether you are looking to make a tasty brow rice salad, a quick and tasty side dish, or a creamy pudding, Minute® Rice will ensure that you have well-cooked rice in under 10 minutes.
If you like the nutty, rich flavor of brown rice, Minute 100% Whole Grain Brown Rice is a delicious, nutritious option, as it has the same nutritional values as regular long cooking brown rice, but is ready in just 10 minutes, – just 1/4th the time of regular brown rice. And its gluten free, too. I used them to make a creamy pudding to satisfy my family's sweet tooth. And it took me only 15 minutes to put it all together and serve.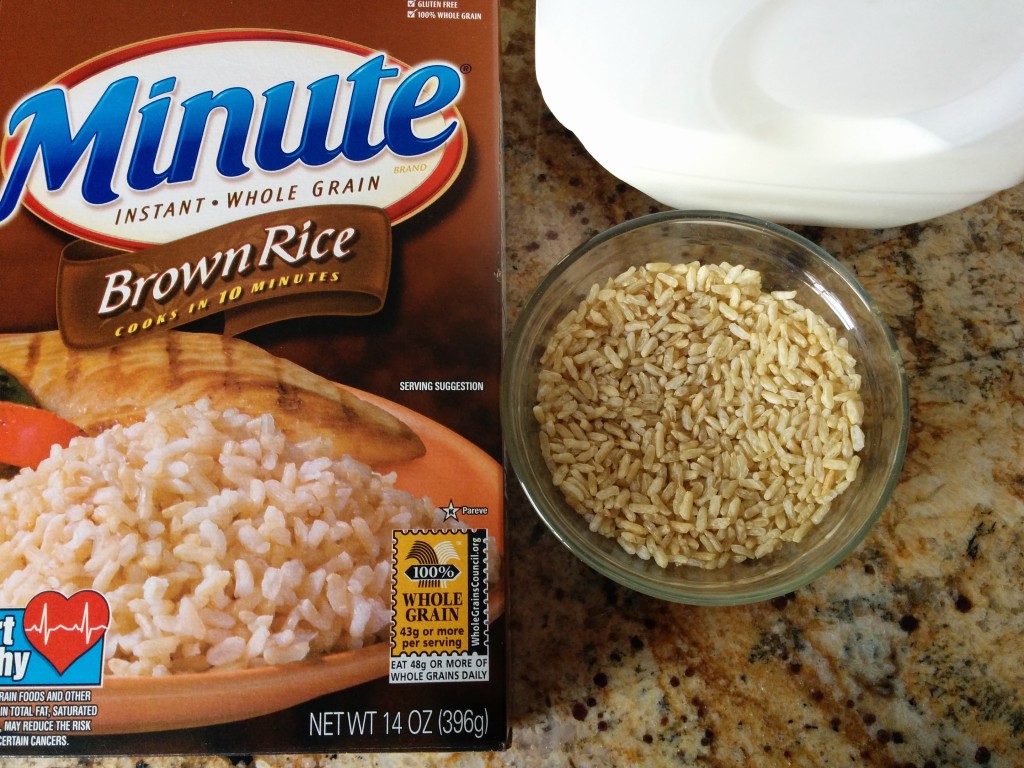 I added some vanilla essence and whipping cream to give it a holiday flavor; also a dash of coconut milk which adds tons of flavor to the pudding. And to sweeten it, I used maple syrup rather than sugar; trust me on this, maple syrup lends it so much more flavor that you'll be forced to grab a second bowl! And then to give it that ultimate holiday look, sprinkle some chopped walnuts and pistachios on the top.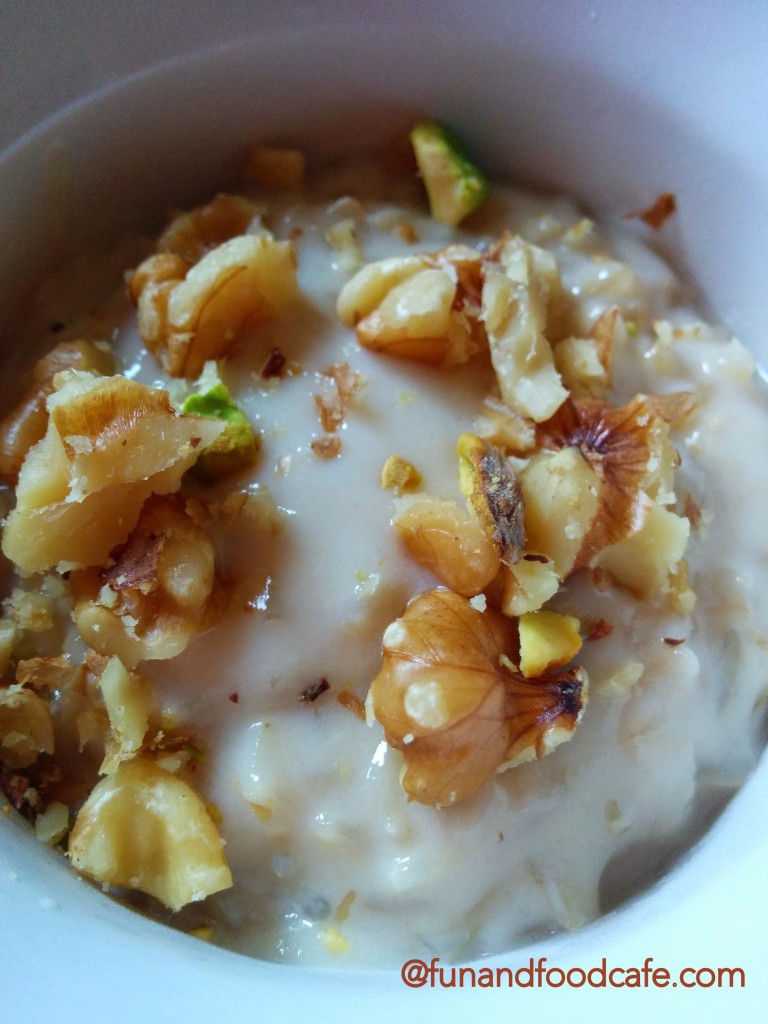 Check it out, doesn't it look inviting? It has a strong nutty flavor, and yes, there's a bit of a bite or chewiness to the rice, but its not overwhelming, and definitely a nice change to the traditional white rice pudding.
Creamy Brown Rice Pudding
Smooth, creamy and delicious, this Brown Rice Pudding is a great way to enjoy a guilt-free dessert when you like. Flavored with vanilla, and topped with walnuts and pistachios, it is a healthier alternative to the white rice pudding, and surprisingly, it tastes as delicious as its favored counterpart.
Author:
www.funandfoodcafe.com
Ingredients
2 cups short-grain brown rice
1 cup plain whole milk
¾ cup organic maple syrup
¼ teaspoon pure vanilla extract
Coarsely chopped walnuts, for garnish
Ground cinnamon, for garnish
Directions
Combine rice and 4 cups of water in a medium saucepan over high heat.
Bring to a boil, reduce to a simmer, and cook until water has been absorbed and rice is tender, 20 to 25 minutes.
Stir in whole milk, maple syrup, and vanilla; cook, stirring, for 5 minutes more. Divide between serving bowls. Garnish with walnuts and cinnamon.
Whether you are looking for a great and quick main meal or side dish for your next family get-together, Minute® Rice will help you get it done in no time. Visit http://bit.ly/1xCMDae for over 400 recipe ideas, great for any day of the week and any time of the day, and more information about the Minute® Rice family of products.
Related Recipes
Rice Pudding (Phirni) with Mixed-Berry Sauce
Spring Rice Pilaf with Nuts
Tropical Coconut Rice Pudding
What are some of your favorite Rice recipes? how do you go about preparing rice meals for your family? Please share your ideas with us!
Disclosure: This is a sponsored post written by me on behalf of Minute® Rice. All opinions, text and photographs are my own.