Entertaining can be great fun. You get to spend time with friends and family and create a feast to be proud of. Although there are advantages, organizing an event of any kind can also cause a fair bit of stress. If you're hoping to plan a dream dinner party, or thinking about hosting a holiday party, these hosting hacks will make life easier, and ensure everything runs smoothly.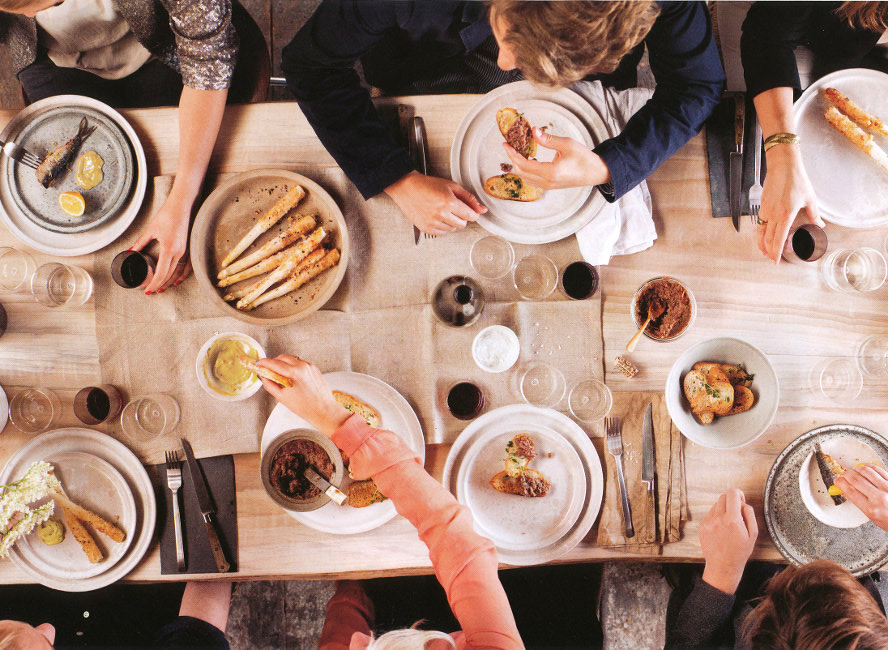 Planning your party
When you're organizing a dinner party, it always pays to plan ahead. Even if it's a small gathering, it's best to have everything in hand to save last-minute stress and ensure you enjoy the evening you've worked so hard to make a success. The first thing to do when you're thinking about hosting a dinner is to write a guest list. Once you've got names sorted, send out your invitations. If it's just an informal setup, you can send a text or an email, or create an event on social media. If you want to take things up a notch, you can buy or design customized invitations online. Make sure you specify an RSVP date so that you have a good idea of numbers well in advance of the party. This will help you to plan what you're going to cook, and how much food you need to buy beforehand.
If you want to have a themed party, make sure you include details of a dress code on the invitation. Once you've chosen a theme, you can look for decorations for the table and start planning table plans and place cards. If it's a formal event, and you want people to dress up for the occasion, you may consider themes like the roaring 40's or a James Bond night.
Make sure you ask all your guests whether they have any food allergies before you start thinking about a menu. If there are people who have allergies or dietary requirements, you have two options. You can either create a dish that doesn't contain the allergen, or you can make a separate meal, which is suitable for a guest with allergies. For example, if you have somebody who has a seafood allergy, but you want to serve a seafood starter, you could serve them a gazpacho or a brie and cranberry filo tart.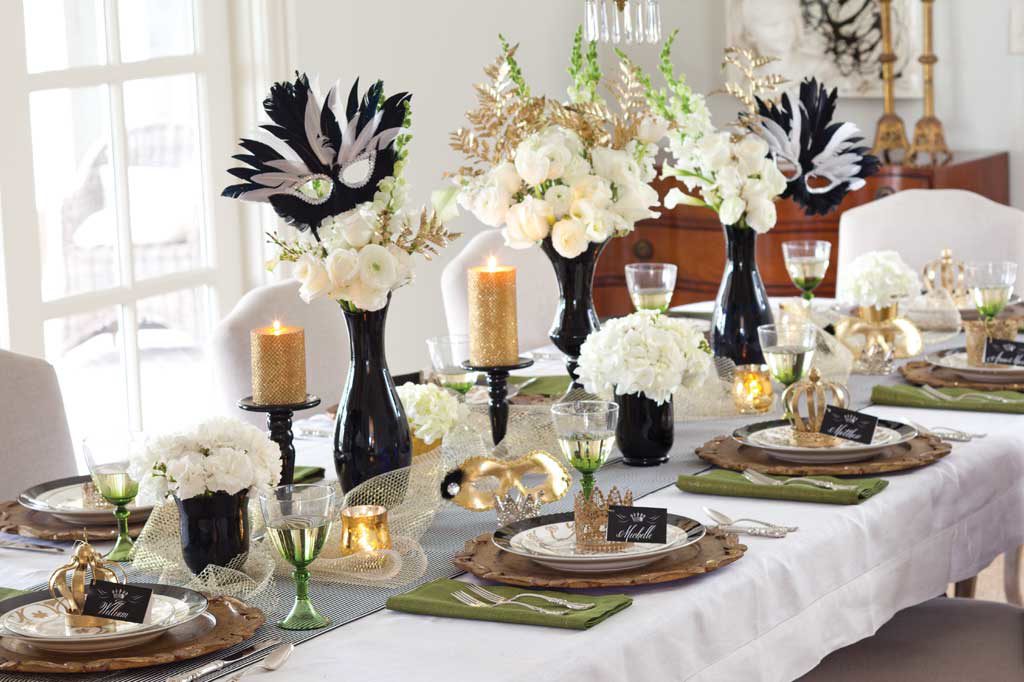 Designing a Menu
This is perhaps the most important job. When you're coming up with ideas for your menu, look online and check out some cookery books and food blogs for ideas. They can give you inspiration for dishes, and also for the way you present the food.
It's good to push yourself in the kitchen, but don't go for something that is going to give you nightmares for weeks in advance. Opt for dishes that you feel comfortable with, and that are likely to go down well with the masses.
One piece of advice that is worth bearing in mind is to choose dishes that can be prepared in advance. If you serve a cold starter, for example, you can make and assemble it, and then chill it in the fridge while you move onto the main course. This will save you time on the night, and also give you more time to spend with your guests.
Think about how the dishes you choose fit together. If you're going for a robust starter and a heavy main course, opt for something lighter for dessert and vice versa. If you're serving soup and beef fillet, for example, a lemon mousse or a fresh fruit tart would be a good complement. If you're starting with a salad and opting for a chicken dish for mains, you can go for something a little more indulgent for dessert, like a chocolate fondant.
When you have your sample menu sorted, it's a good idea to do some practice runs. This will help you get to grips with the recipes and techniques, and it'll give you a better insight into timing. It also gives you the opportunity to tweak the recipe before the big night if you'd like to make a few subtle changes.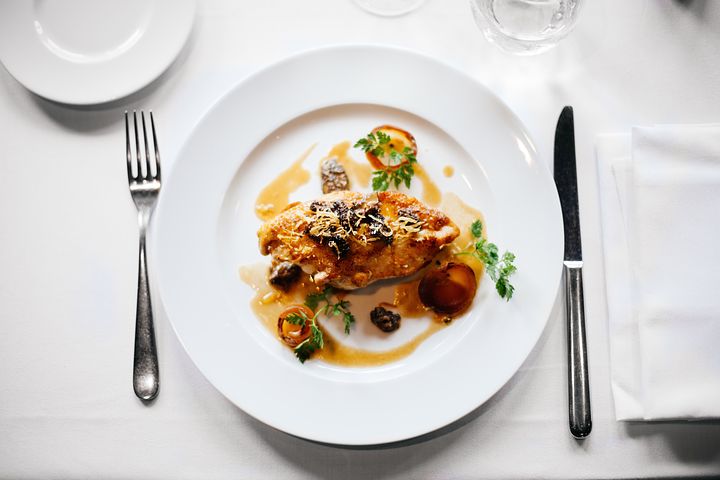 Getting your timing right
Timing is everything when it comes to hosting a successful dinner party. If your timings are off, you may end up with overdone or undercooked food, or your guests may be forced to wait longer than anticipated. Work out what you can do in advance, and what needs to be done when your guests arrive. Use timers to keep track of what's going on in the oven, and keep an eye on your pots and pans at all time. If you're preparing sauces, for example, they can boil over or burn in an instant.
Write yourself a list of instructions, and work through them. Sort the table and get the room ready in advance, so that you can focus on the food.
Check everything before you serve your guests. The last thing you want is for people to suffer from food poisoning. Hot dishes should be served piping hot, and poultry and fish fillets should be cooked through. For more tips and information about food safety, visit www.UnsafeFoods.com. If you're serving beef or lamb, ask your guests how they would prefer it cooked. If there is a large party, it may be best to serve a platter of pink and well-done slices and offer a choice.
Choosing drinks
When you're putting your menu together, think about what kinds of drinks you'd like to serve. Generally speaking, wine works well with dinner, and you can follow on with cocktails or spirits if you intend to party the night away. Make sure you have soft drinks available for anyone who is driving or doesn't like to drink.
Research the best matches for the dishes you are serving. Typically, red wine is matched with hearty dishes and red meat and white wine is served with poultry and fish. But there's nothing to say that you can't mix things up.
If you're planning to stay up until the early hours and make a night of it, design some after-dinner cocktails. You'll find classic recipes online, or you can take inspiration from drinks you've enjoyed at local bars, or sampled in vacation spots. For ideas, take a look at pages like http://www.esquire.com/food-drink/drinks/g385/winter-cocktails/.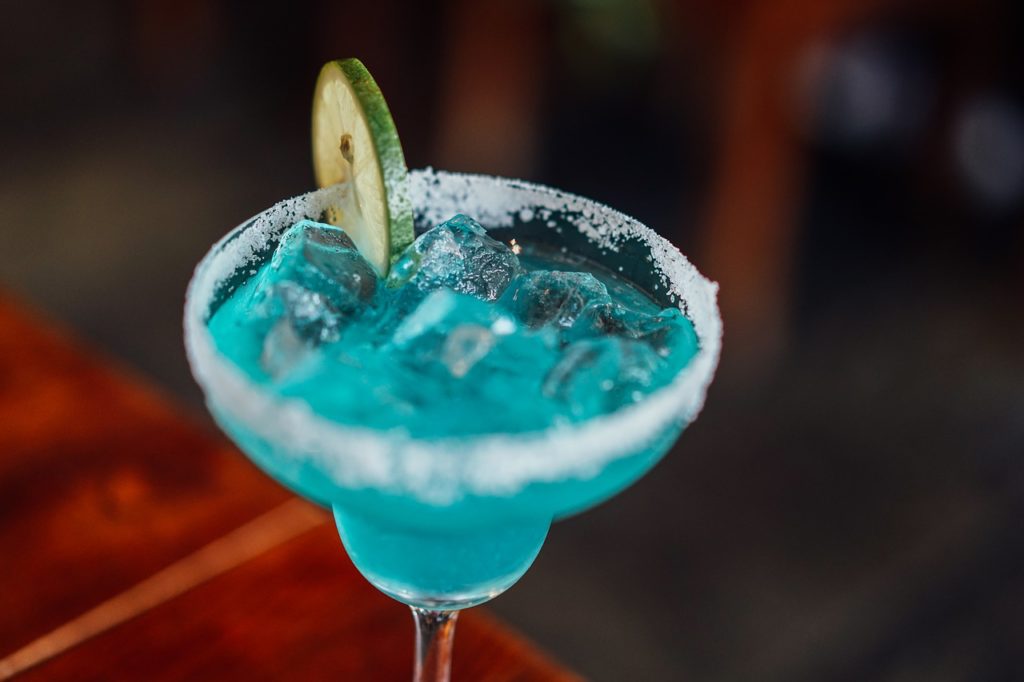 Getting the party started
You want to create the right atmosphere from the off, so once everything is under control in the kitchen, moving to the dining room, dim the lights, light some candles, and put some background music on. Don't turn the music up too loud, as it will make it difficult for people to hear each other. Lay out the place names, put up any room decorations, and spray some room scent.
Welcome your guests, and show them to the living room to enjoy a drink before you sit down. Once a few guests have arrived, and conversation is flowing, you can nip back to the kitchen and put the finishing touches to the starter. When you're ready, invite your guests to take a seat at the table, and start serving.
After dinner, you can liven things up by turning up the music, and playing some games. Popular dinner party games include board games, quizzes, and classic team games like Charades.
Keeping calm
Cooking can be a balancing act at the best of times, let alone when you've got friends coming around for dinner, and you've promised a lavish feast. Try and stay calm, and give yourself plenty of time to prepare.
Before you start, make sure your kitchen is clean and tidy. Remove any clutter, and wipe down the surfaces. Get out the equipment you need, and try and tidy away and wash up as you go. If you haven't got room to move, this can make working to a schedule even more difficult. If you have chosen dishes that can be rustled up in advance, get these out of the way beforehand. The less you have to do when your guests arrive, the better.
You may want to be the hostess with the mostess, but don't turn down offers of help if you could do with an extra pair of hands. If your partner is offering to give out drinks or lay the table, let them help out.
Give yourself enough time to get ready. It's your party, and you want to look and feel great. You don't want to be rushing around trying to do your makeup or get into a dress when the doorbell rings and your guests arrive.
Are you a fan of entertaining? Are you planning a dinner party? If so, there's a lot to think about, and planning ahead is essential. Take time to think about your menu, and work out your timings. Let others help, and give yourself time to get everything done. Keep an eye on everything in the kitchen, and make sure you ask about allergies and dietary requirements in advance. When your guests arrive, pour them a drink, and get ready to enjoy a night of fantastic food and great company.