Looking for a healthier version of a holiday quick bread, then you've got to bookmark this recipe! Thanks to Pompeian, I was able to create this wonderful cake recipe for the holiday season, along with a fancy personalized bottle to engrave my recipe on it forever. Check out the cool label I printed below; It has our family name, and the recipe with a family photo – pretty cool, isn't it!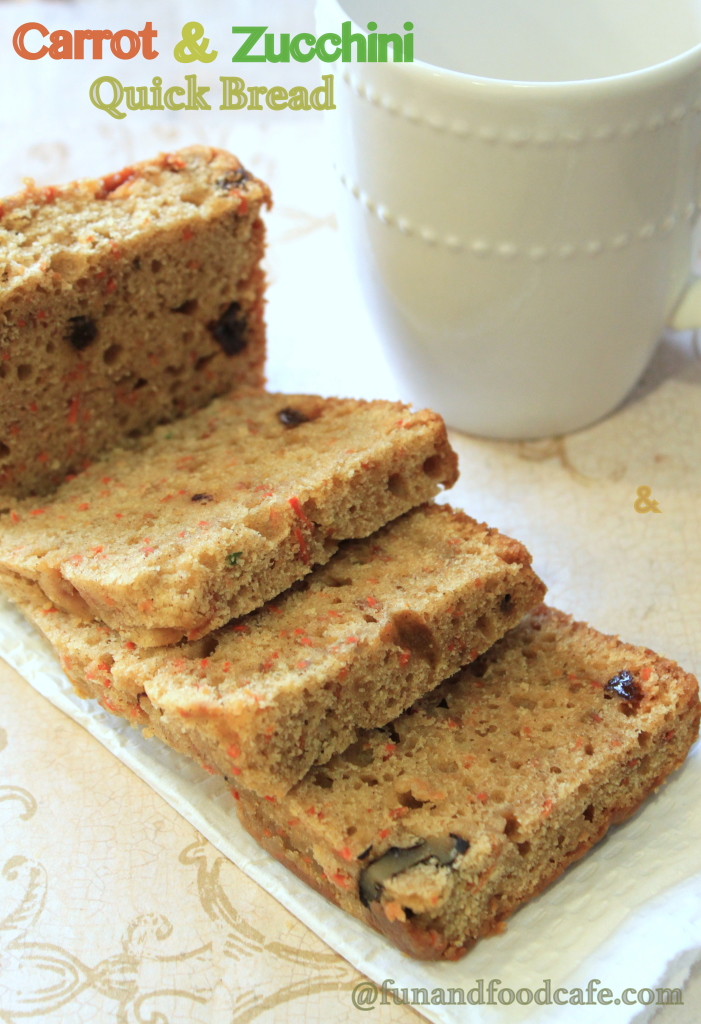 Holidays means a lot of baking, and it also means all that indulgence starts adding up and starts showing around your waistline! Thats why I try to incorporate as many healthier replacements as I can in my dessert recipes to lower the unhealthy fats, and substitute them with wholesome ingredients that make the recipe lighter, or at least healthier. One of my favorite substitutions is to replace eggs or butter with some Olive Oil, it makes it lighter and low-fat without compromising on the taste.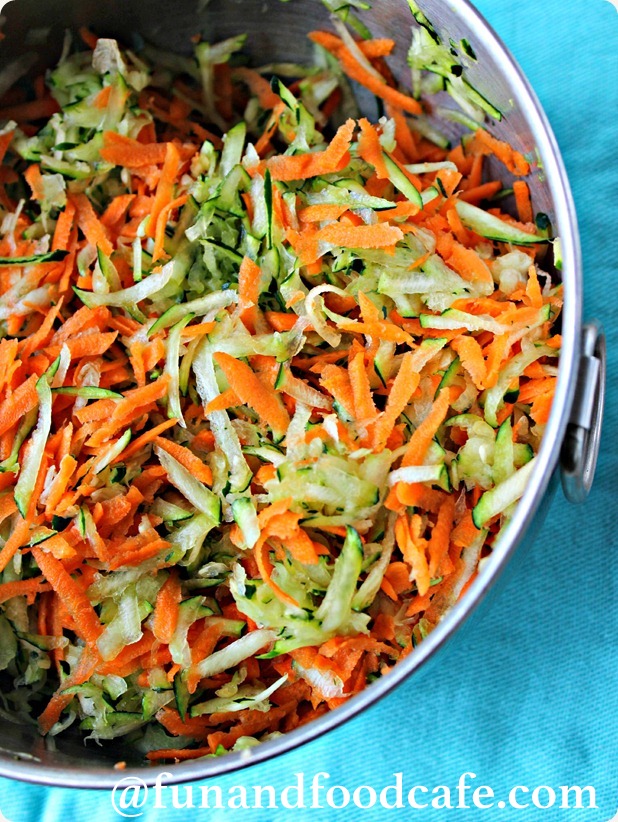 This rich cake featured below has the names of Carrots and Zucchini as two main ingredients. See, when I said healthy, I wasn't kidding! Instead of butter, I use about 1/2 a cup of my favorite Pompeian Olive Oil. The oil helps in bringing together the batter and makes the cake light and extremely moist. The stronger flavor of olive oil is nicely balanced with the veggies and the applesauce, so it actually feels like a Holiday Quick Bread recipe. Before I came to the US, I hadn't even heard about zucchini bread, and honestly, the notion that vegetables could be added to a sweet bread recipe wouldn't even strike me as agreeable. But on one fine Saturday morning, a friend of mine dropped by for a quick chat, and she was kind enough to bring a loaf of homemade carrot & zucchini bread with her. She urged me to get over my reticence and give it a try, and I'm so happy I did! That was the most moist and flavorful quick-bread I had ever eaten! And if I wasn't seeing the bits of veggies with my own eyes, I would have never believed that something like this existed. Nevertheless, it stirred me into baking my own bread, so I took the recipe from her, and have modified it a bit over the years to the version you see below.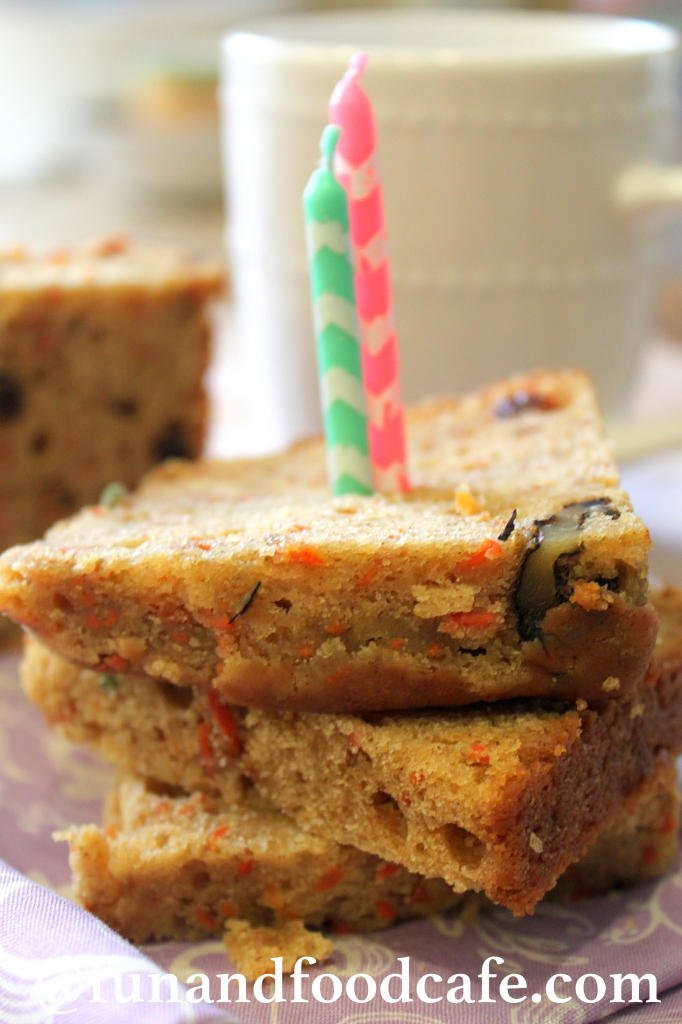 It is my go-to recipe when I feel guilty about having desserts, and yet simply cannot get over the urge to have something sweet. This is also a treat that I don't feel guilty about adding to my daughter's snack box. It is so very moist, yet feels light and flavorful. And its best eaten at room temperature, with a huge dollop of butter on the top, but some of you might argue that it tastes better with whipped cream:) So be it, enjoy it with whatever you fancy, but its a recipe to keeps, and I'm sure you'll not be able to disagree with me on that!

carrot zucchini olive oil quick bread
Author:
www.funandfoodcafe.com
Ingredients
2 cups whole grain baking flour
1 tsp. cinnamon
½ tsp. salt
1 tsp. baking soda
¼ tsp. baking powder
1¼ cup brown sugar
½ cup extra-virgin olive oil
1¼ tsp vanilla essence
¼ cup applesauce
2 cups grated carrot
1 cup grated zucchini
2 tbsp mixed nuts or craisins
3 eggs
Directions
Preheat oven to 350°F. Spray a 9x5x3-inch loaf pan with some PAM and keep ready.
Sift the first 6 ingredients into medium bowl. Beat sugar, oil, eggs, applesauce, and vanilla to blend in large bowl. Mix in zucchini and carrot. Add dry ingredients and stir well.
Transfer batter to prepared pan. Bake until tester inserted into center comes out clean, about 1 hour 20 minutes. Cool bread in pan on rack for about 15 minutes.
Cut around bread to loosen. Turn out onto rack and cool completely.
Then cut into slices as desired and serve with a dollop of whipped cream or melted butter
This bread was a great hit at the table, and kids and adults enjoyed it a lot. I personally love eating these when they are warm, top them with some melted butter, and enjoy with a cup of warm milk or coffee. They stay great in a cling-wrap in an air-tight container for about 3 days. This is a great recipe to carry for a picnic lunch or potluck as well. SO go ahead and enjoy your veggies without any regrets!