The Holiday season is right around the corner, and while you are typing up a Black Friday list, I'm sure you are also thinking how you are going to entertain during the Holiday season, right? Well, for us, the festivities have already begun! The kids are going to be off for a whole week for Thanksgiving, which means its going to be a lot of food and TV magic happening around the house. Yes, we do have day trips planned to museums and theme parks, but the best way to re-kindle the true holiday spirit is to get together in the comforts of your house and do things together to strengthen relationships, and express Thanks for the wonderful life around you!
In our house, Holidays mean a lot of quality family time, and a lot of cooking, baking and eating! In fact, my 6 year old has been demonstrating a keen interest in what Mommy bakes and blogs about, so I encourage her to help me as I cook. It not only develops a required skill-set, but it helps us bond together at a deeper level. Last weekend, we decide to whip up something delicious for the Thanksgiving dinner – a creamy Bread pudding, topped with nuts, raisins and shaved chocolate, a perfect treat to enjoy on a chilly winter evening, right by the fireplace, while enjoying some good old family-friendly movie or listening to melodious music!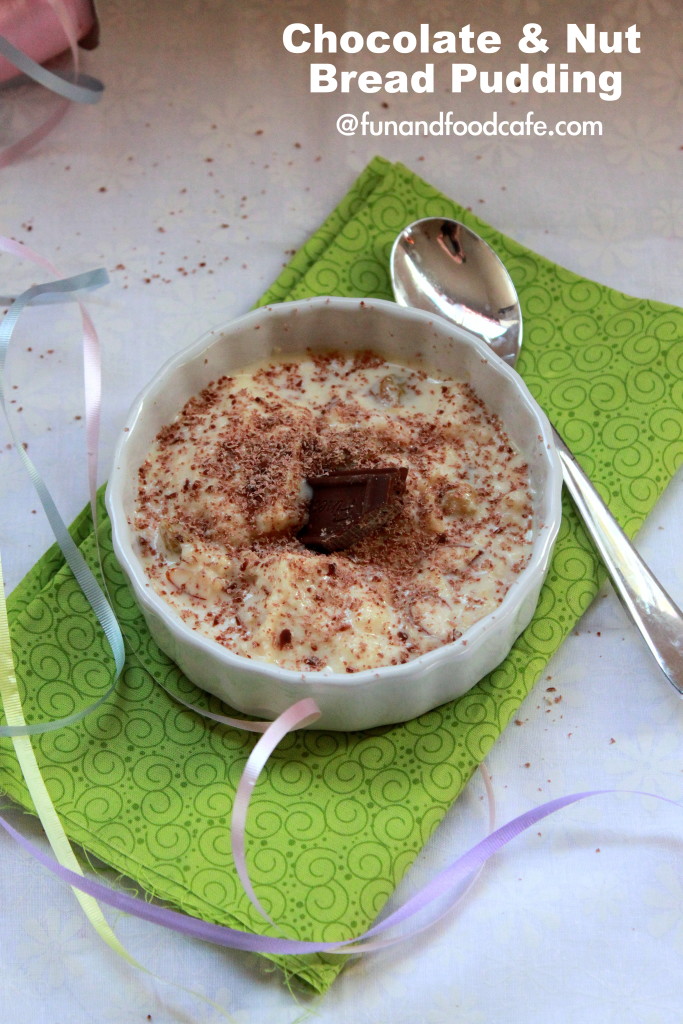 Talking about entertainment, have you experienced X1 yet? If not, let me tell you you've been missing on some pretty cool features that make watching Live TV an altogether a different story! I had an opportunity to watch it live in action at a store a few weekends ago, and was totally loving it. Infinity X1 will change the way you experience TV. The representative at the store was kind enough to walk me through all different features. X1 is sleek and easy to use. It provides one-click access to a variety of entertainment options. You can access your favorite shows, movies and content through any device. You can also set up a series recording through your smartphone, sync your personal calendar with your DVR'd programs, and get recommendations for On Demand programming!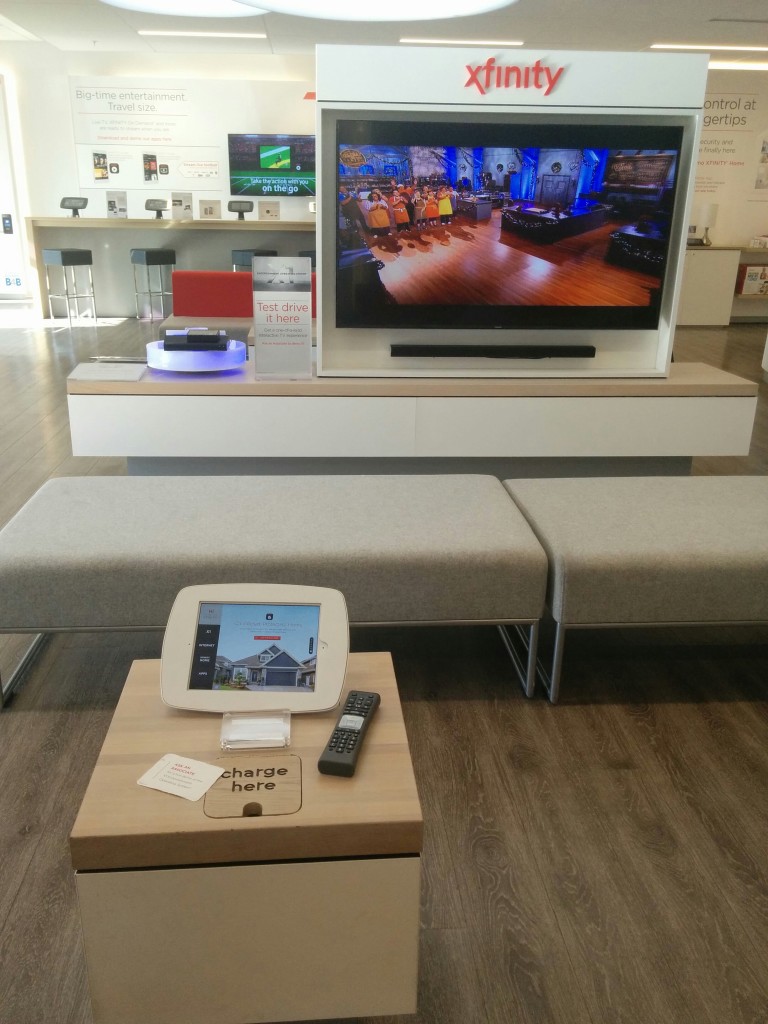 Not only that, they have an awesome KIDS area where you can set parental controls and maturity ratings to tailor the shows that you deem fit for your kids. Check out a photo I shot at the demo station below. If you'd like to experience it first hand as well, then head over to an Xfinity store nearby to see a live demo.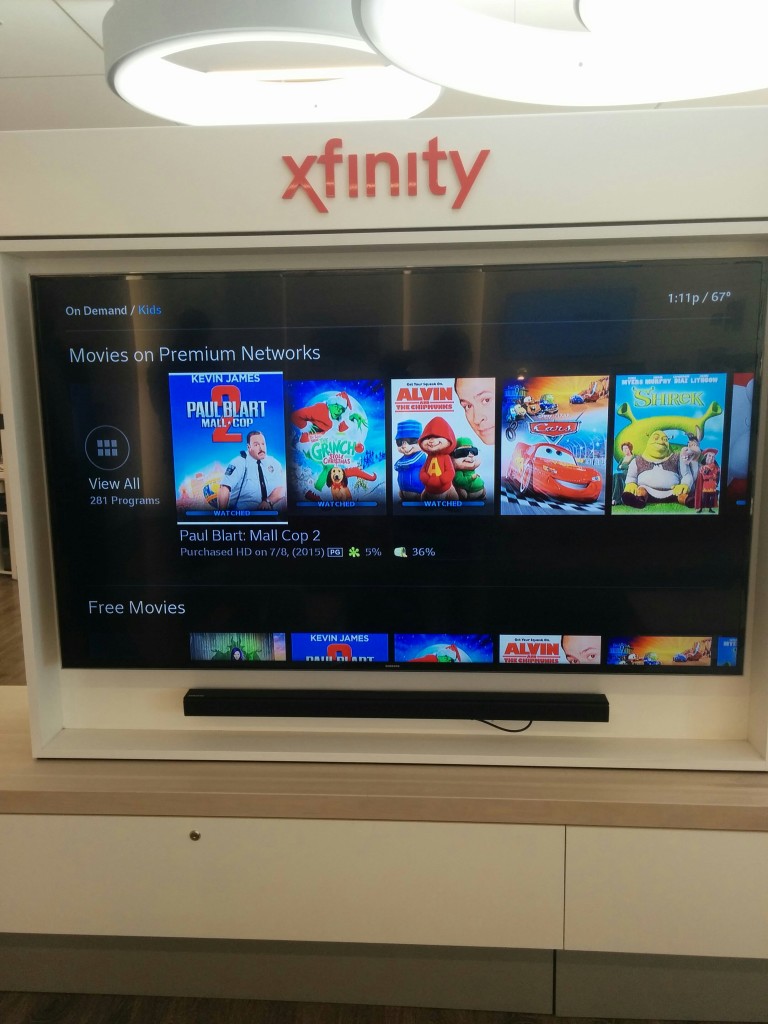 Anyways, coming back to the cooking and recipe part, I baked this amazing Bread Pudding with my daughter last weekend, and it turned out delicious. Here's a little glimpse of the delicious dessert….

X1 Introduction
Author:
www.funandfoodcafe.com
Ingredients
2½ cups Full Fat Milk
¼ cup Sweet Condensed Milk
4-5 Saffron strands (kesar)
¼ teaspoon Cardamom (Elaichi) Powder
4 White Bread Slices (or brown bread)
2-3 tablespoons Ghee (clarified butter), or Butter
3 tablespoons shaved dark chocolate
½ tablespoon chopped Cashew Nuts
½ tablespoon chopped Pistachio
½ tablespoon chopped Almonds
Directions
Mix milk, sweet condensed milk, and saffron strands in a thick-bottomed pan and bring it to boil on medium flame.
When it starts to boil, reduce flame to low and boil until mixture turns thick and reduces to around 1½ cups, for around 10-15 minutes. Stir occasionally in between to prevent sticking.
Turn off heat and let the mixture cool at room temperature.
Remove sides of bread slices and cut each slice into 4 triangles or 4 equal squares.
Brush bread squares with ghee or butter on both sides. Heat a non-stick pan and shallow fry them until bottom surface turns crispy and golden brown on low flame.
Flip them and shallow fry until another side turns crispy and golden brown. Transfer them to plate.
Arrange crisp fried bread pieces in layer on serving plate. Pour prepared mixture over it.
Garnish with pistachios, cashew nuts and almonds. Place it in refrigerator for 30 minutes before serving.
Garnish with some freshly shaved dark chocolate and serve.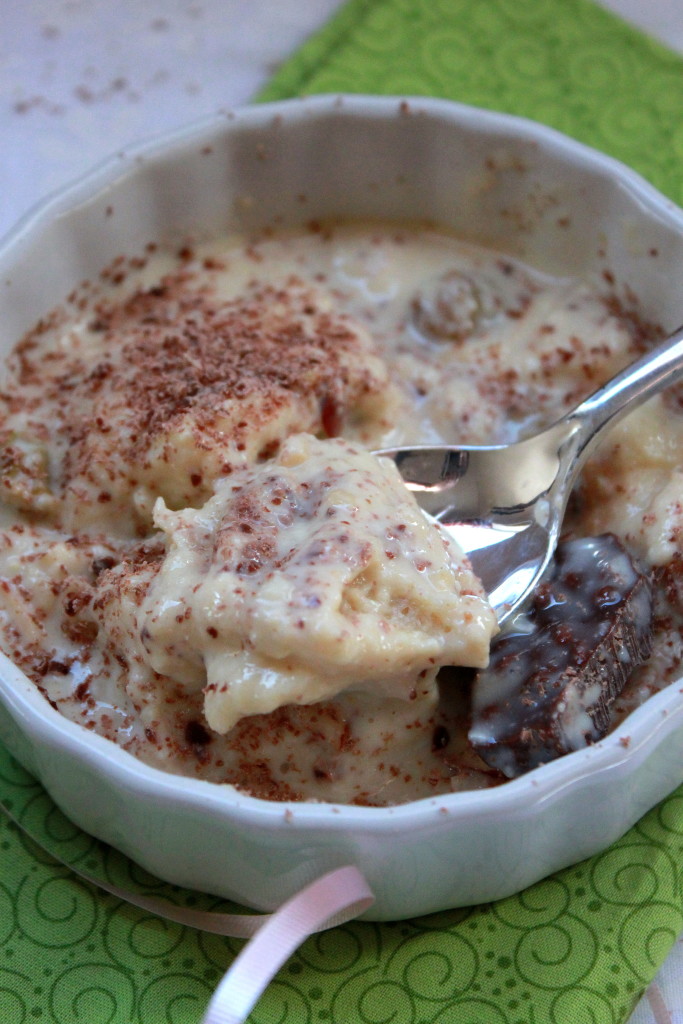 This is our family favorite Bread Pudding recipe, and the best part is that it can be made in mini ramekins, or in king-size portions for a family gathering, where everyone can just grab a spoon and dig in! Plus, its easy to make ahead in advance and stores well in the refrigerator. The kids just love grabbing a bite or two every time they open the fridge. Enjoy it warm or cold, I'd say its a treat with some caramel sauce drizzled on the top, along with with some hot coffee on the side, tucked under a blanket as you watch your favorite Holiday movie on Infinity X1!
What are some of your favorite Holiday Recipes?
This is a sponsored conversation written by me on behalf of XFINITY. The opinions and text are all mine.