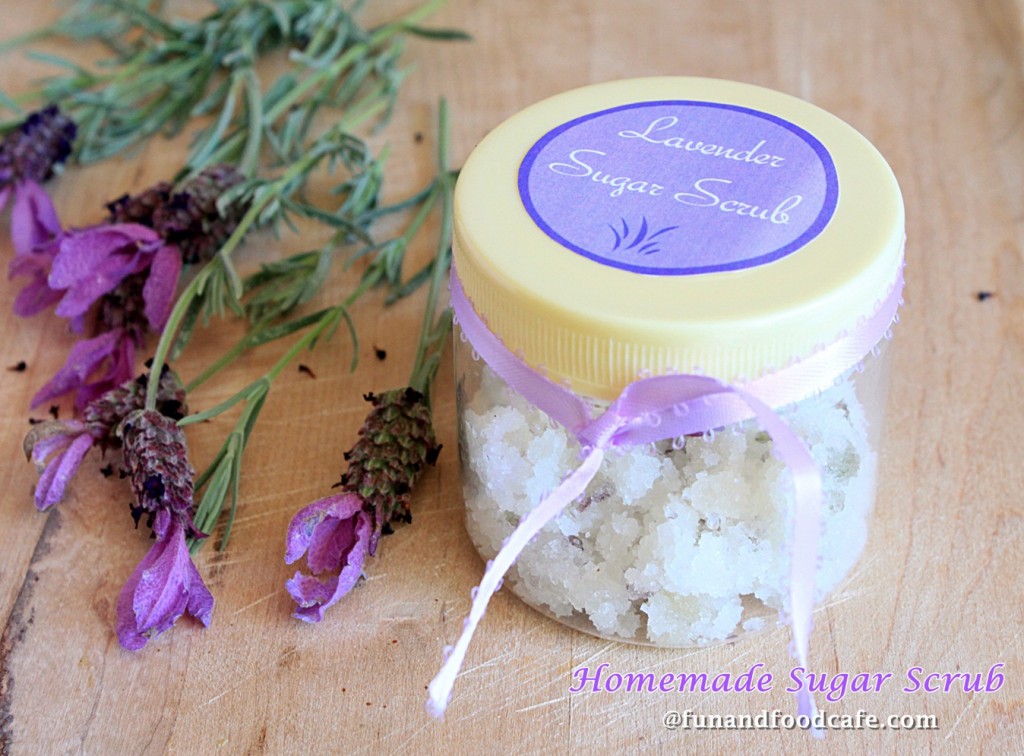 Homemade Lavender & Jasmine Sugar Scrub, with a touch of Honey for silky soft skin
I'm not too much into beautifying myself, and I often look at other women who look impeccable almost every hour of the day, and I wonder – How do they do this!? With a full-time job, a toddler at home, and a kitchen to manage, I barely find time to look presentable, forget impeccable! But nevertheless, last weekend I got inspired to take some control in my hands, and do something out of ordinary to make myself look more beautiful. As vain as it may sound, it helped me create an incredible Sugar Scrub recipe that has me hooked!
A Homemade Body Scrub usually has 3 main components – a Carrier Oil, an Essential Oil, and either Sugar or Salt for the scrubbing effect. In natural skin care, carrier oils are typically referred to as vegetable oils, fixed oils or base oils, and are derived from the fatty portion of a plant, usually from the seeds, kernels or the nuts. Essential oil is the aromatic oil that imparts fragrance to the scrub, but if applied undiluted, it can cause severe irritation or reactions in some individuals. Carrier oils are used to dilute essential oils prior to application. You can read more about Carrier Oils in Aromatherapy, to get a better idea about the process.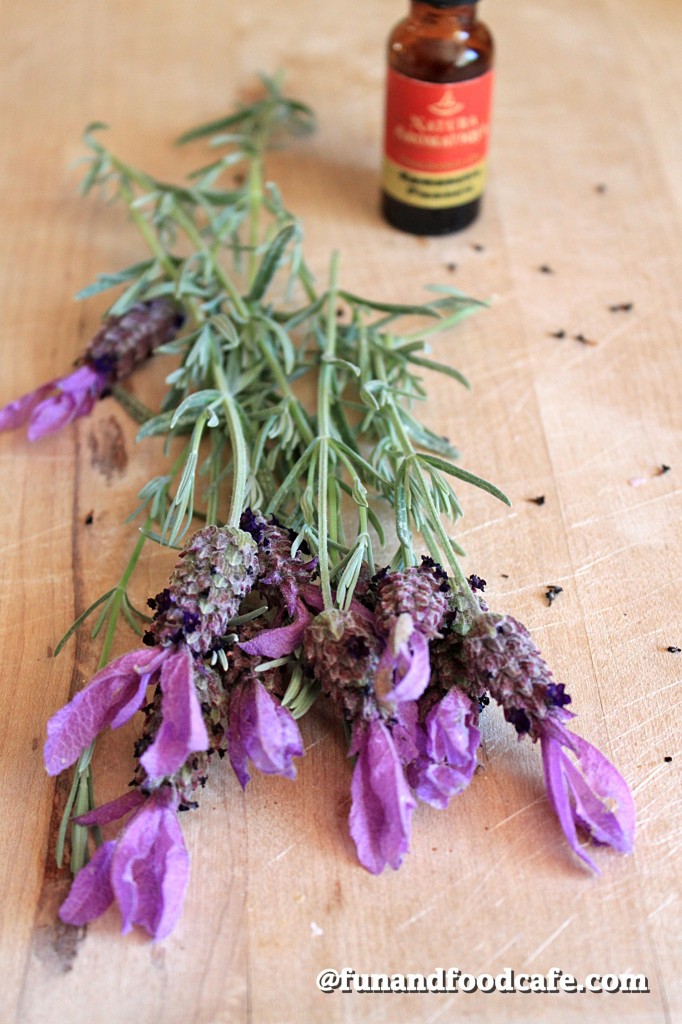 Homemade Lavender & Jasmine Sugar Scrub
Indulge in a refreshing homemade sugar scrub made with lavender and jasmine oils, that leaves your skin feeling soft, smooth and very fragrant!
Author:
www.funandfoodcafe.com
Ingredients
2 cups sugar
1 cup carrier oil (sweet almond oil, grape-seed oil or light olive oil)
6-8 drops lavender essential oil
3-4 drops jasmine essential oil
½ tsp finely ground dried lavender buds
1 tbsp honey
Directions
In a medium bowl, combine the sugar with your carrier oil. Stir until well mixed and let it saturate.
Add 5 drops each of lavender and jasmine pure essential oil.
Add the honey and stir until the scent is evenly distributed throughout the sugar mixture.
Stir in the dried lavender buds and again mix well.
Add the scrub to a mason jar and tighten the lid to seal.
Notes
To make this into a dainty gift, just print an empty gift tag, or you can download this label, if you like. Tie a ribbon, add a personalize note, and you have a wonderful and economical gift to please a loved one. These would be perfect for Holidays, or occasions like Mother's Day, or even Birthdays!
How To Use This Scrub
Take a small amount of the scrub with a small spoon. Rub all over your hands or feet, ( but not on the face) for about 1 minute. This may actually harden the skin where you apply it, but don't worry, that's the scrubbing and exfoliation that you want! Gently rinse off with water and pat dry with a towel.

This scrub is ideal for a quick and deserving pampering session at home. The Lavender and jasmine scents work wonders for me, it relaxes and invigorates at the same time! And you can improvise by using other aromatic essentials oils like citrus (grapefruit, lemon, lime, orange), lemongrass, peppermint, ginger, even chocolate! Just find a smell that you like and add it to your scrub. And if you want to make it fancier, add a tint of edible food color, to give it a nice hue.
Have you made a Body Scrub before? what are some of your favorite smells? Perhaps I could try one of those next time! I urge you to try this at home, it not only saves money, $2 vs $10 that you may spend if you bought it at a bath & body shop.