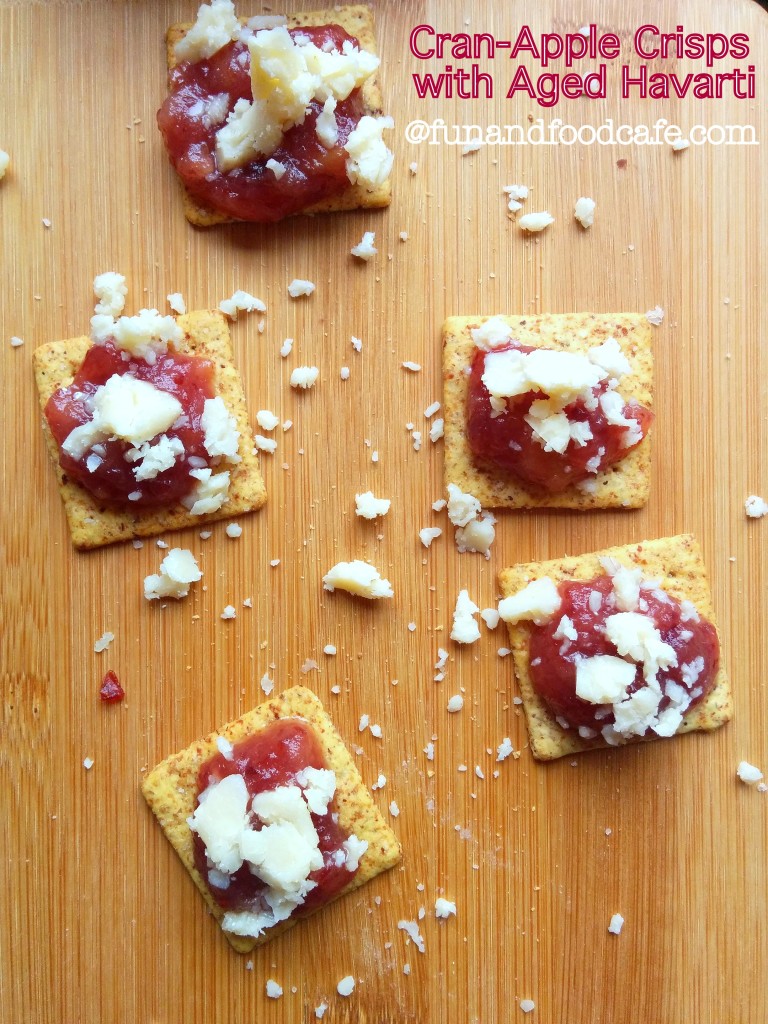 It's that time of the year when almost everyone is busy planning parties and gatherings, and food definitely takes a center-stage on all these occasions. From appetizers to dessert, everything deserves some elaborate planning. But I often think, entertaining shouldn't be such a hassle always, right? I mean, I love preparing elaborate meals for my family and friends, but sometimes I just want to spend good times with them, reliving memories, talking, chatting and having fun, rekindling the bonds of friendship all over again, and not spending too much time in the kitchen cooking. And I don't think there's anything wrong to think like that, I mean, its just sometimes, right?:) That's when I turn to simple recipes that appease your appetite, and still leave you relaxed enough to enjoy the occasion!
Last week, I received a couple packs of Havarti aged cheese from Castello, and I was looking for an opportune moment to put them to good use. The cheese was a classic variety, aged for 12 months to create a crystalline texture, and with rich notes and taste of butter and caramel, it was so good we kept snacking on it, including the kids! Seriously, if you try it once you'll know what I mean – with that rich buttery taste, its hard to resist going for seconds or thirds!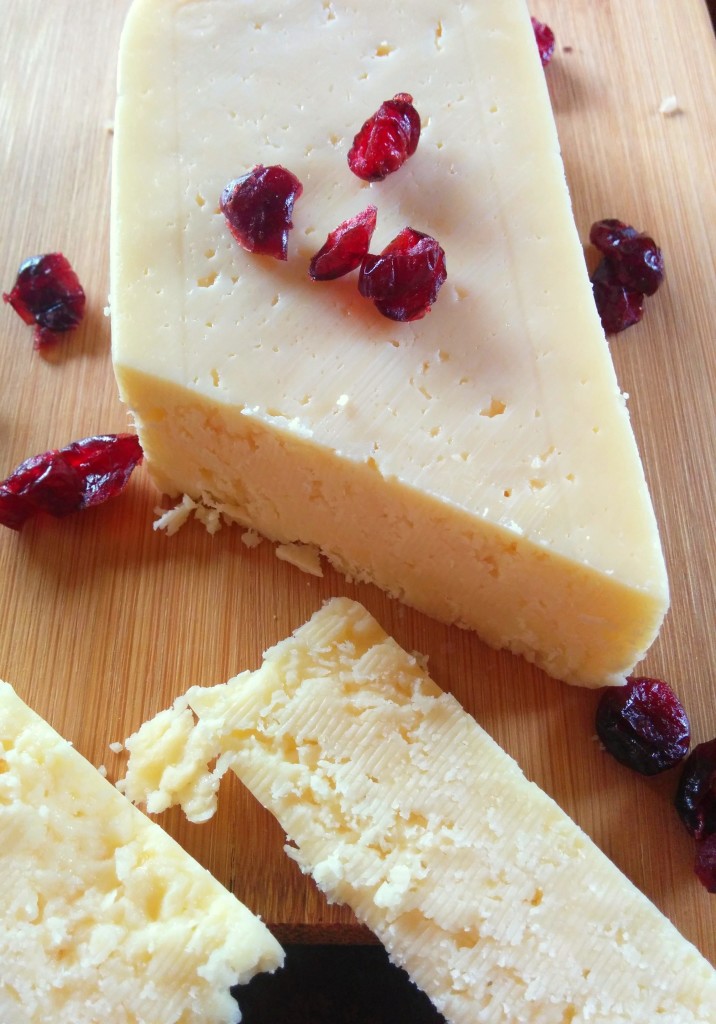 Anyway, coming back to the recipe, I wanted to keep it simple, so I decided to pair the cheese with just two fruits – Cranberries and Apples. I made a sweet & spicy chutney to spread over thin wheat crisps. With aromatic ingredients like star anise, cardamom, and cinnamon, this chutney was a perfect compliment to the rich and creamy cheese. You can use any kind of crackers that you like, even sourdough bread would be good. But I think thin wheat crisps are a better choice as they highlight the flavor of the chutney and the cheese, which is the star of the recipe. There's not much to tell you in the recipe, but nevertheless, here it is.
Appetizer Crisps with Cran-Apple Chutney & Aged Havarti
Author:
www.funandfoodcafe.com
Ingredients
1 small apple, cored and cubed
½ cup fresh cranberries, washed and chopped
1 tbsp sugar (add more if you like it sweet)
¼ tsp cinnamon powder
¼ tsp cardamom powder
1 small star anise (optional, but recommended)
8-10 wheat thins
½ cup of crumbled aged Havarti cheese
Directions
Mix the first 6 ingredients together in a wok. Sprinkle about 2 tbsp water and cover with a lid.
Let it cook through until it gets soft and mushy.
You can even run it through a blender if you like, but just mashing with a spoon would be good enough
Crumble the cheese with your hands
Spread a generous layer of cran-apple chutney on a slice of toast or wheat thins, and top it with plenty of crumbled cheese.
Then just serve it with style!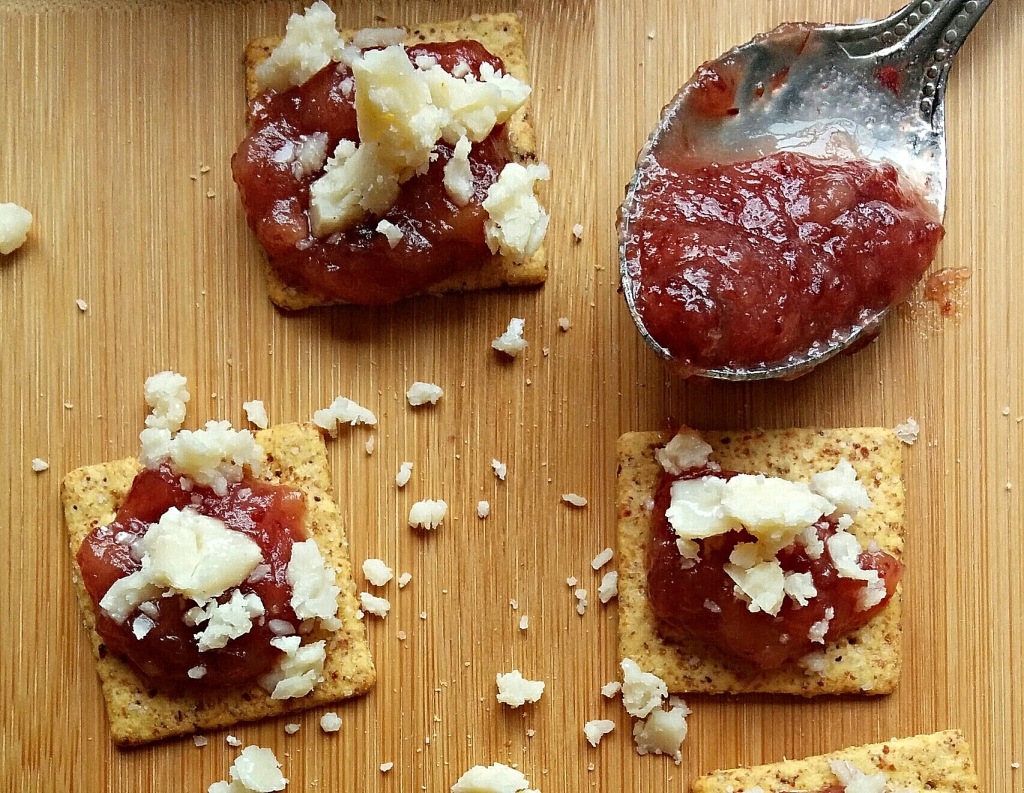 This is a very easy recipe as you can see, and bring out the best of the seasonal fruits and the cheese. For a more do-it-yourself style of a platter, just lay the block of cheese on a wooden cutting board, put some chutney on the side, and a round of various types of crackers. Then let the people dig in themselves as they continue to chat and mingle. It is such a lovely way to cozy up on a conversation, without being restricted to a table-style setting. Just open a bottle of Champagne, or your favorite Wine, and you are ready to raise a toast to any occasion!