Everyone in our family has been an Oreo-lover for a long time. My daughter loves anything that has Oreos in it, milkshakes, ice cream, cupcakes – anything! Recently, OREO launched a new 2-pack, which is a convenient grab-and-go snack designed for packed schedules. Whether it's slipped into your purse or tucked away in the glove compartment of your car, the OREO 2-pack is perfect for a quick treat at work, running errands, carpooling to family activities or family day trips. Containing two cookies per pack, this OREO 2-pack is the perfect serving size to satisfy your sweet tooth on-the-go.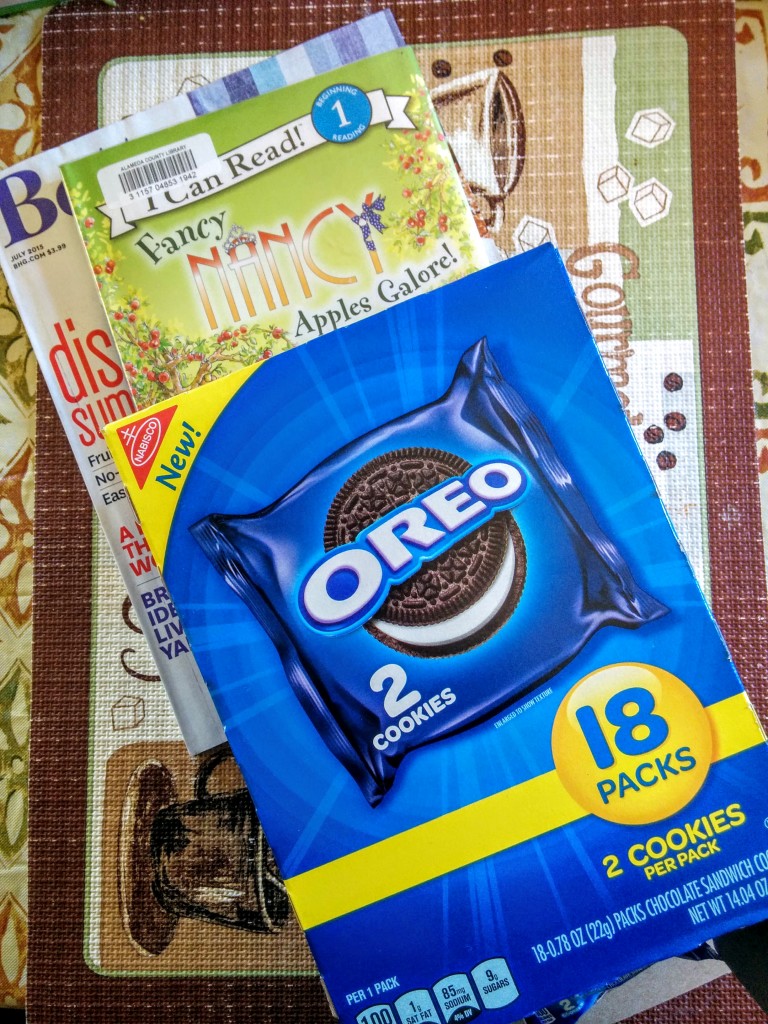 Cold Milkshake on long car rides
Whenever we go for long rides, i make it a point to carry several small snacks to keep the kids busy and satiate their hunger at the same time. Nuts, popcorn, cheerios, bite-sized cookies and fruits are some of my favorites. But recently, I've developed a new way to use the Oreos for longer rides. I take a cup or jar of cold milk, and throw in an Oreo or two inside. Then cover with a lid that has a sipping straw, and let the magic happen. It takes about 15-20 minutes for the Oreo to completely dissolve and the kids get super excited watching it, then slowly sipping a few mouthfuls, analyzing how the milk dissolves the cookies, and getting excited as they start sucking more Oreo flavor in the milk. It could even lead to an engaging conversation and you'll never know how time flies!
Perfect After-school snack
School's out, but the kids are still in Summer camp, and they look forward to Mommy bringing them treats when I go to pick them up after class. The Oreo snack pack is a perfect way to make them smile! I carry a couple in my purse when I go pick my kids from camp and daycare They come in very handy when I don't have fruit or cheese sticks to give them, or accidentaly forgot to pick some special treat while I was wrapping up my meeting and rushing out to get to the camp in time:) A book and an Oreo sure keeps them busy while driving back home.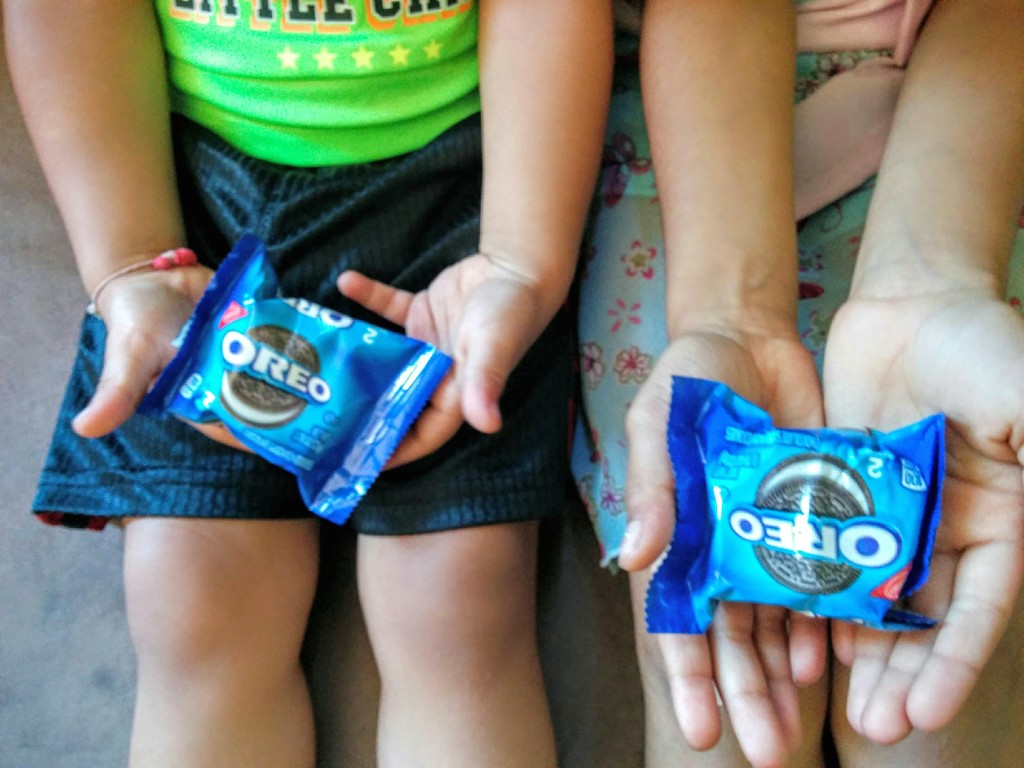 At the park of after a game
Summer is all about playing out in the sun, running around, letting the wind blow on your face, climbing, jumping, hanging, jumping and scoring a win! Whether you are going to the park for the evening, or have a game of baseball or basketball to witness, grab a packet of Oreo double pack and you'd be ready to give your little angels a quick burst of sugar after they've showed off their skills on the ground.
Killing time on Plane Rides
I'm sure just like us, you've all have some summer vacations planned ahead. And whether its by plane, train or car, I'm sure you are going to need some snacks to keep your kids busy and happy. That's when these Oreos come to your rescue. Small enough to find a cozy place in your handbag, it will be your and your child's best friend when you are waiting in check-in line or, just waiting for the plane to take off!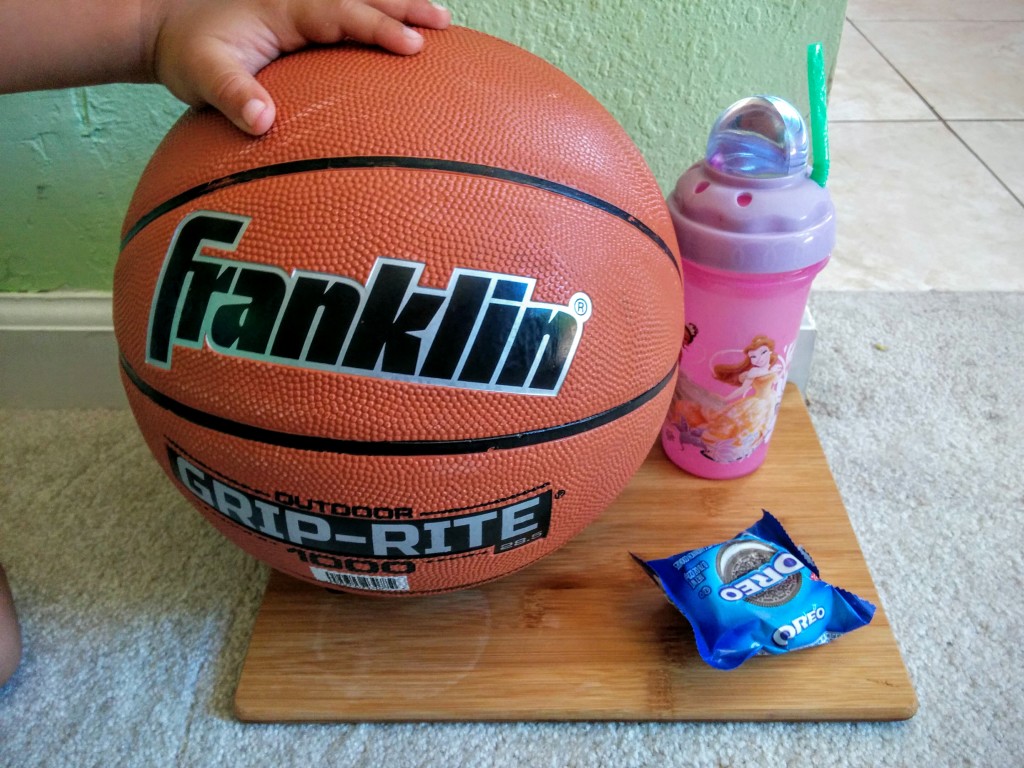 A quick treat after family game night
Every Friday evening we get together and play a game, and the kids really look forward to meeting their cousins and spending time with them. However, to celebrate the occasion, I usually carry a few Oreo Double packs to give all the kids after the game is over – this helps spread smile and cheer all around.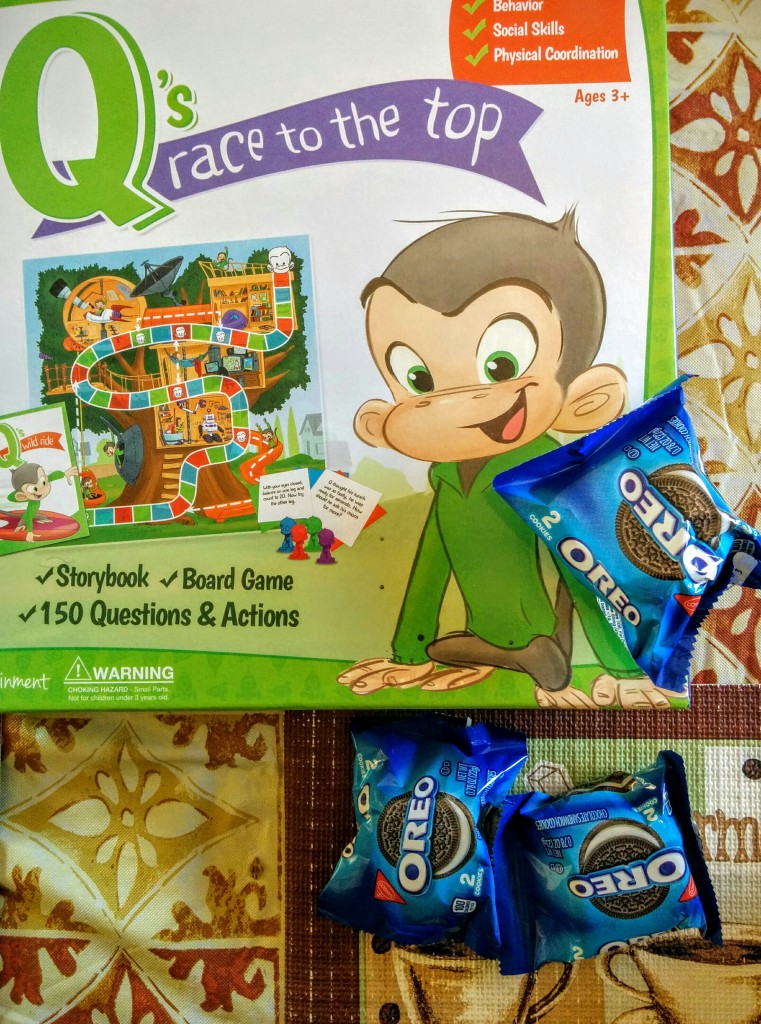 I am sure all Moms out there would have used these snacking shortcuts from time-to-time. Its good to treat your little ones, as long as you do not over-indulge! Limit to only a single serving at a time, and you'll see that these portable, portion-sized, & delicious Oreo double packs will become your new best friends! Does your family enjoy Oreos? What are some new ways that you use them at your house?
Related Recipes:
Caramel Mocha Cookies
Soft & Chewy Oatmeal Cookies
Oreo Cookie Crumble Smoothie
I was selected for this opportunity as a member of Clever Girls and the content and opinions expressed here are all my own.