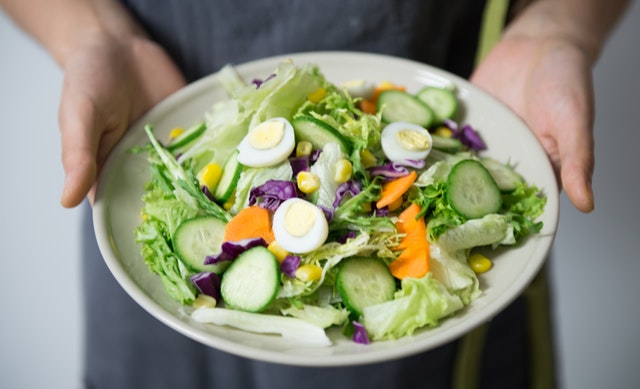 Winter isn't even here yet, but the cold weather certainly is. Unfortunately, with this cold weather comes a higher chance of catching a cold or flu. No one wants to be sick over the festive period, but if you're not careful, this is exactly what's going to happen. The first step to staying healthy throughout winter is regularly washing your hands, but the foods that you eat can play a massive role in your health too. Here are some simple steps for you to follow to ensure that you eat healthily this winter.
Be Prepared
It's important to continue to eat well and drink enough water, but it's especially important to do this when you're feeling under the weather. Unfortunately, when you're not feeling very well, you usually can't be bothered to eat, and can be even less bothered to prepare a nutritious meal for yourself. You need to be prepared and make sure that you have plenty of meals available that you can cook quickly and easily. These could just be simple meals, like tinned soup, but could also be more complex meals that you've pre-prepared, and simply need putting in the oven. However, you should try to avoid buying ready meals, as they usually aren't very nutritious; Always make your own.
Shop Online
It can be difficult to get out of the house and do a decent shop in winter weather, but it's even more difficult to do this while you're sick. Although it's important for you to get out of the house as much as possible if you really can't then you can order food to your home online. Online shopping is incredibly convenient, which is one of the many reasons why it's so popular. You can purchase single items, like raw honey from Go Raw Honey, or can do an entire shop from your local supermarket.
Get Your Five A Day
Fruits and vegetables are your main source of vitamins and minerals, which help to keep your entire body healthy. Of course, it's important to get your five a day anyway, but it's even more important to do this when you're sick. Frozen, tinned, and mashed vegetables all count towards your five a day, so don't be put off, thinking you're going to have to prepare fresh foods every day. Fruit juice and smoothies are a good source of fruit, and can give you an energy boost, and help to keep you hydrated, as long as you're drinking water too.
Avoid Junk Food
It's a lot easier to snack on junk food throughout the day instead of making decent, hearty meals. Unfortunately, although it's easier, it's definitely not healthier. All of this junk food is only going to make you feel worse, especially if you're ill, and aren't moving around a lot. Stick to three good meals, and eat fruit or soup if you're hungry in between meals.
Eating healthily throughout winter won't completely stop you from getting sick, but it will reduce the likelihood, and will help you to get over your illnesses much quicker than you would have by not eating healthily.
Top Healthy Recipes For Winter
Oatmeal Banana Milkshake
Warm Brown Rice & Barley Salad
Roasted Cauliflower & Carrot Soup