4th of July means a lot of things to a lot of people, but some traditions stay unchanged – like wearing Red, White & Blue, relishing the fireworks at night, and hosting or enjoying a BBQ with friends and family! Who are we to break these traditions, so just like most of you, we enjoyed America's birthday as well, outside on our patio with a bunch of friends, and some heart-warming burgers.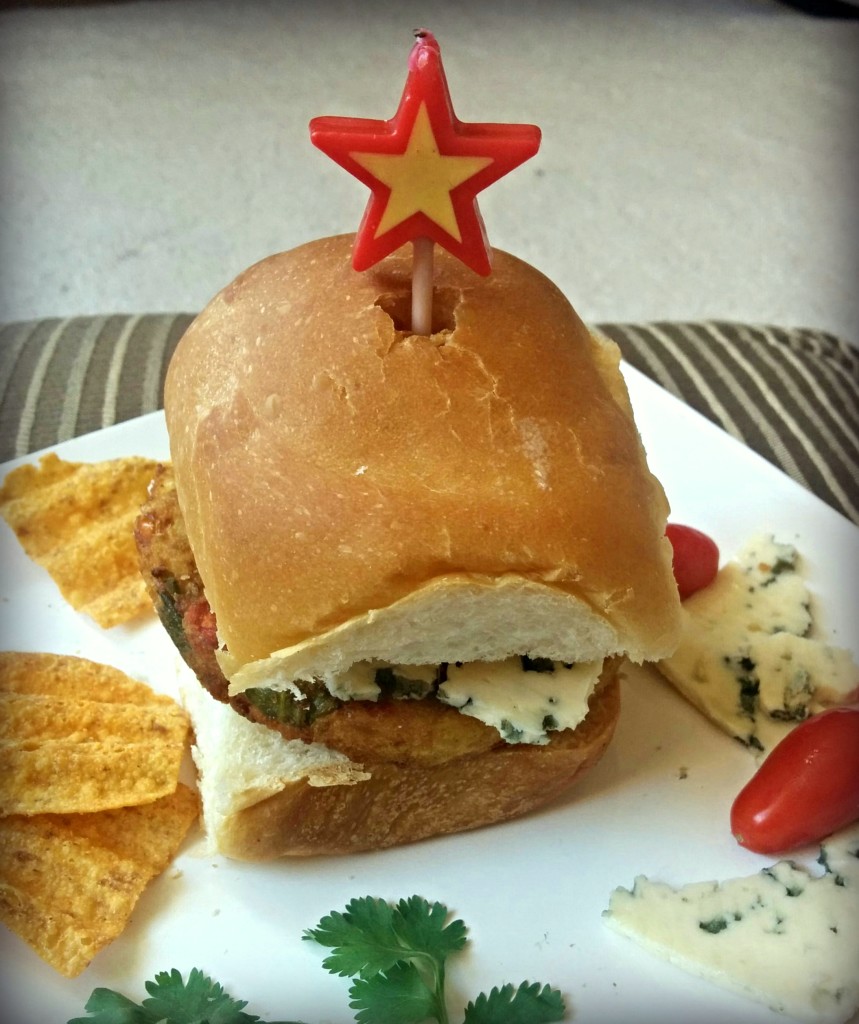 This evening, the star of our BBQ were the Vegetarian Burgers with Blue Cheese and Caramelized Onions. Usually, people stay away from Blue cheese for grilled burgers as they think its too crumbly, and wouldn't be great companion to the bread on the grill. However, thanks to Castello®, its now really easy for any home cook to create an epicurean burger worthy of a gourmet chef with the launch of Burger Blue – perfectly sized, supremely meltable slices of Castello® Burger Blue Cheese. Not only does it make the grilling experience simpler and cleaner, it also brings out the flavor of the veggie patty that I made and was a great complement to my spicy tomato sauce and the sweet caramelized onions!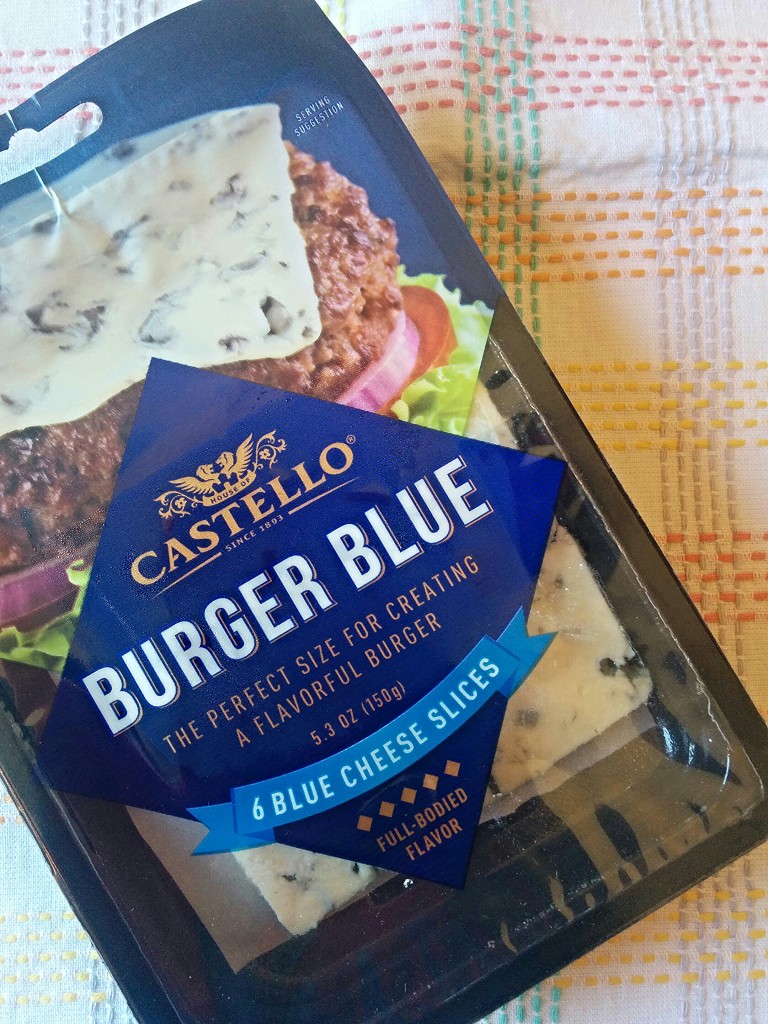 The veggie patties are quite easy to make. Just boil all of your favorite veggies, mix them with some white flour and bread crumbs, and shallow fry them on medium heat. These can be made a day in advance so you don't need to fret on the day you are grilling. The Blue Cheese slices are the perfect size, even if you have medium-sized buns. I used caramelized onions for my topping, along with some some tomatoes and lettuce. For your spread, you can use anything that you like, but a spicy tomato ketchup or some chipotle mayo would be great additions.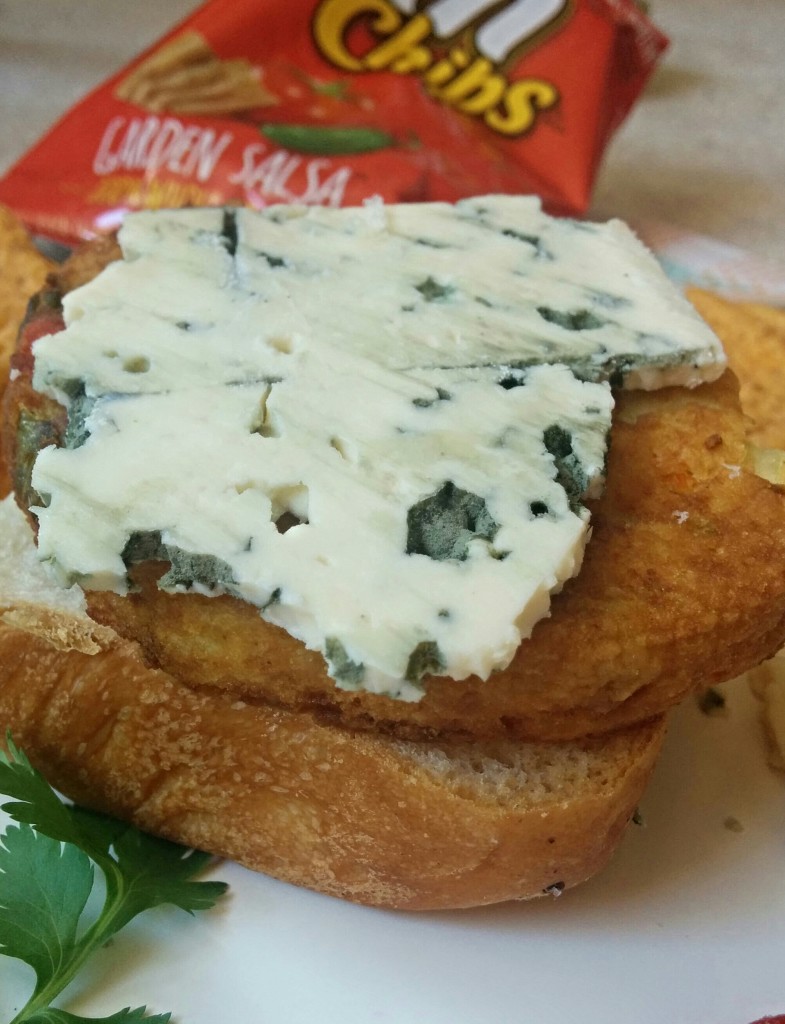 Veggie Burger with Castello Blue Cheese
Grilled veggie burgers with melted Blue cheese slices and sweet caramelized onions make a perfect treat when you plan a BBQ with family and friends
Author:
www.funandfoodcafe.com
Ingredients
2.5 cups mashed potatoes
1.5 cups frozen peas, corn and carrots, thawed
¼ tsp red chili powder
½ tsp coriander powder
½ tsp cumin powder
1 tsp chaat masala
4 tbsp rice flour or corn flour/corn starch
oil for frying the potato patties
black salt or rock salt as required
Directions
Peel the potatoes and boil them along with the other veggies in a pressure cooker or steamer till they become soft and are completely cooked.
Remove excess water and mash them when they are warm.
Add all the spice powders and salt and mix well.
Add the rice flour or corn flour and again mix well.
Shape into round patties and pan fry the patties till they are crisp and golden from both sides.
To make the burgers, layer the patty with cheese on the grill, then put in between burger buns and add your favorite toppings.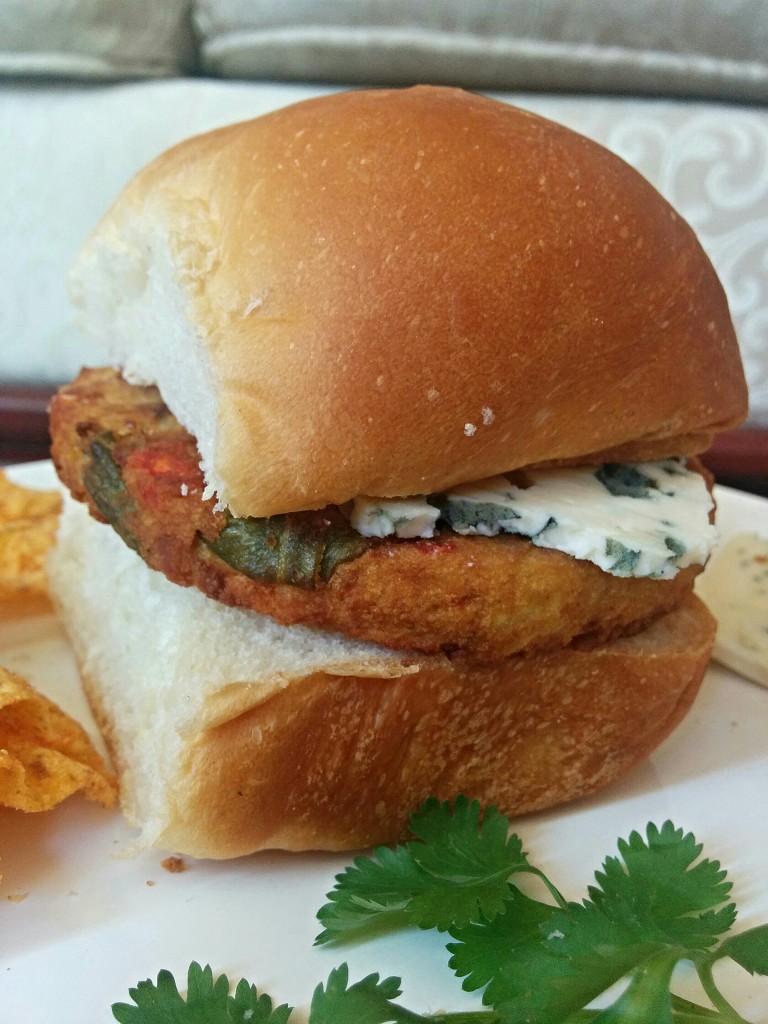 Just layer a slice of Blue cheese on your patty and grill it till it melts. Then top off with your favorite toppings, and layer between 2 slices of bun. This Veggie burger is extremely versatile, and pairs well with a Summer drink like Strawberry Lemonade or Ginger Ale.
How do you like to enjoy your Blue Cheese?? If you are looking for more inspiring recipes, check out Chef Symon's special recipes made with Castello Burger Blue flavor
Related Recipes
Black Bean Burgers
Grilled Paneer & Avocado Sliders
The Ultimate Veggie Burger