Disclosure: This shop has been compensated by Collective Bias, Inc. and its advertiser. However, the choice of ingredients, the recipe idea and the photos are all mine alone. #ChooseSmart #CollectiveBias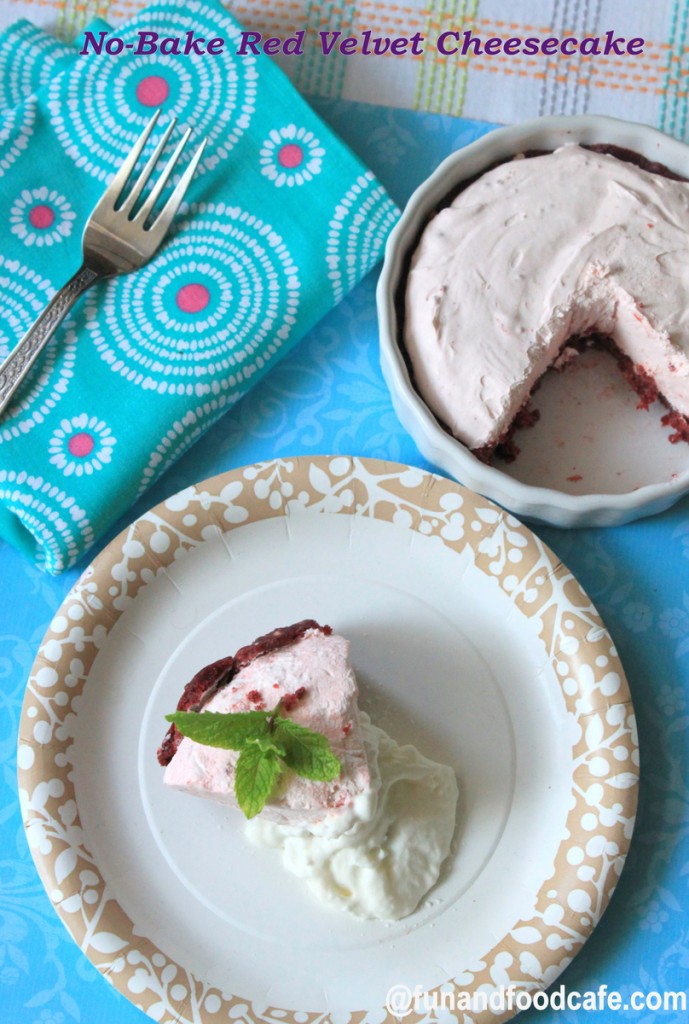 I love entertaining, and it gives me a nice feeling to be able to please people with my food. But sometimes you want entertaining to be fuss-free, and yet not have to compromise on the style statement. That's precisely what I had in mind when I planned an informal gathering last week with a few of my daughter's classmates and their Moms – a light-hearted gathering centered around good conversation and getting to know each other better. I already knew I was making Cucumber & Cream Cheese sandwiches, along with a pitcher full of Strawberry Lemonade. But when it came to deciding a dessert, I wanted to make something classy, yet not slave myself to death creating it! So I narrowed in on baking a pie. So off I went to Smart & Final's, the nearest supermarket to grab a handful of things for my party. But when I entered the store, I was caught off guard by these beautiful Red Velvet cookies staring right out at me from the First Street Bakery section. My daughter of course was adamant on getting a pack – everyone loves them in our house, and these looked especially inviting with large white chocolate chunks peeking out of the soft red velvet cookie layer. On the spur of the moment, I decided what I was going to use them for – make a No Bake Cheesecake with a delectable Red Velvet Cookie Crust!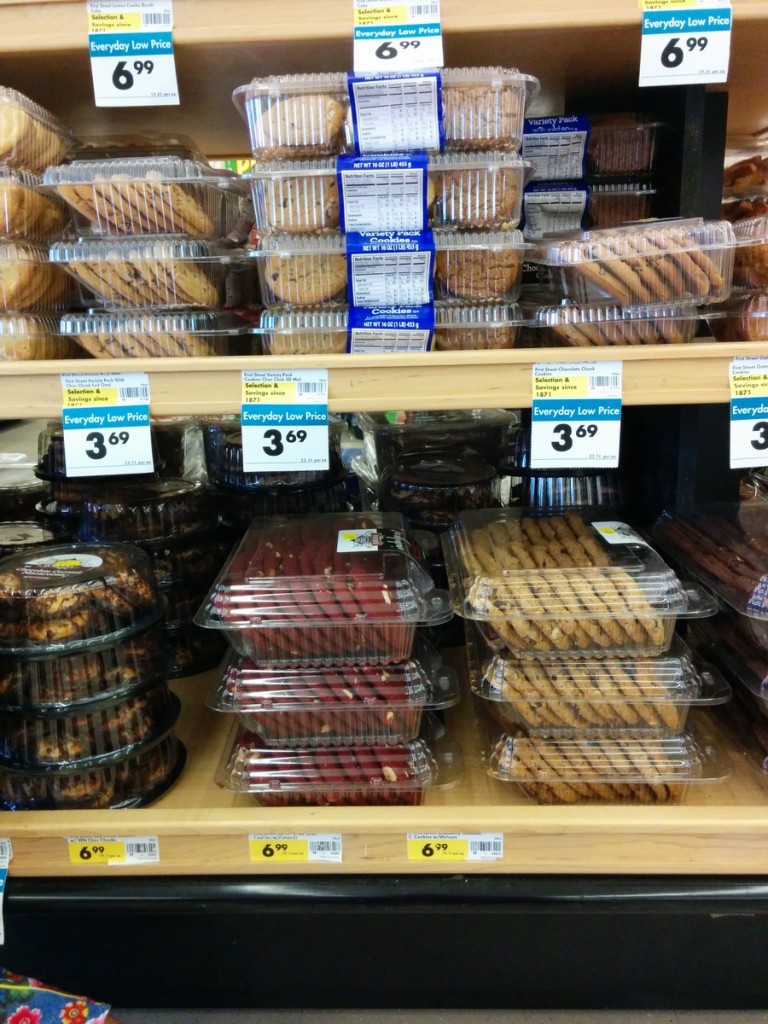 For someone who loves to bake, I was excited to try this No Bake recipe and see how it compares to the traditional version. Of course, using cookie crust for a pie base is not a new concept, and I knew it was gamble that would pay off. The dark red color of the cookies would make a perfect base for the pie, and to compliment the sweetness of the crust, I opted for cream cheese and cool whip as my main filling. Cool whip is already sweet enough, so you can get away without adding any extra sugar if you like. Plus it makes it thick and creamy, just how a real cheesecake should be! I wanted to keep it simple and let the Red Velvet flavor shine thorough, so I didn't add any other flavor except vanilla to my filling. But feel free to use any other essence – rose, almond, coffee would all be great, or go for sprinkles or nuts to add texture.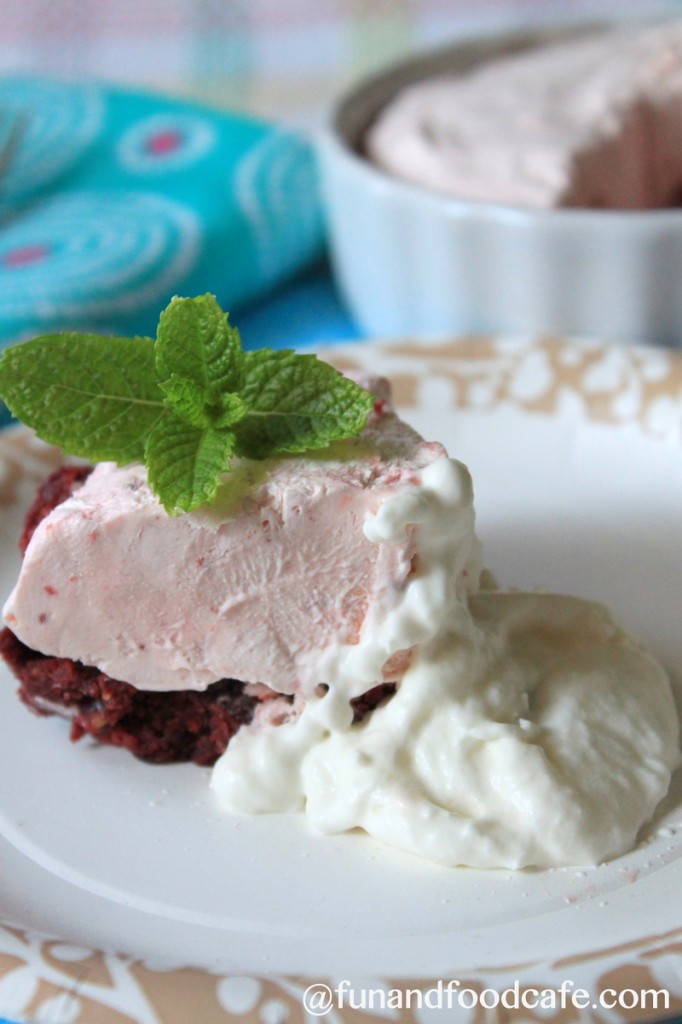 I was tempted to dig in right when I saw the light pink filling come together in my blender. Soft peaks with a creamy texture and a beautiful light pink color, I knew it was going to be a lovely cheesecake. And when it came out of the freezer, it stood true to the test of taste and texture. The crust was definitely different than a traditional cheesecake. But that's expected – graham cracker crust is more fine and holds less moisture, while a cookie crust will be more granular, and also more dense as it has a higher fat content. But it was still delicious, and complimented the filling well. You can see in the picture below how it didn't crumble entirely, and was perfect with a bite of the creamy layer on the top.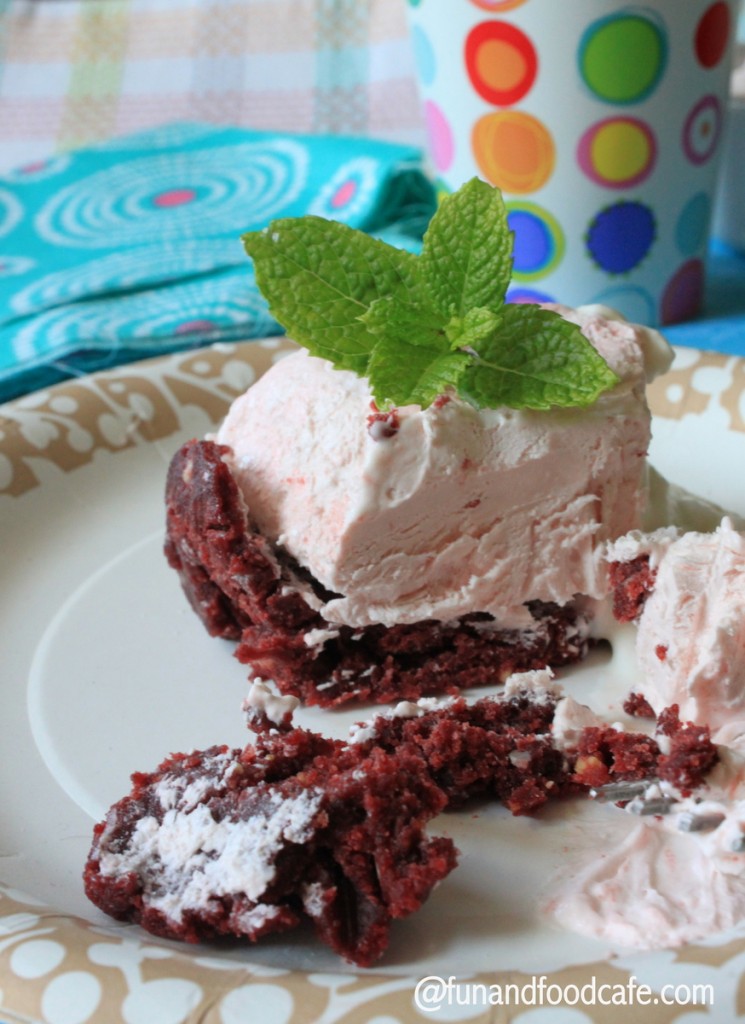 No Bake Cheesecake With Red Velvet Cookie Crust
No Bake cheesecake - a layer of red velvet cookies make a delicious cookie crust. topped with a layer of filling made of cream cheese and cool whip. Just freeze for a couple hours and you'll end up with a delicious cheesecake that's perfect for entertaining!
Author:
www.funandfoodcafe.com
Ingredients
Cookie Crust
2 cups Red Velvet cookie crumbs (from about 12 large cookies)
¼ cup butter, melted
Filling:
24 oz (three 8-oz packages) cream cheese, at room temperature
½ cup sugar
1 tsp vanilla
8 oz cool whip (or homemade whipped cream)
semi-sweet chocolate chips, sprinkles, red velvet cookies (optional)
Directions
Combine the cookie crumbs with melted butter.
Press into the bottom and halfway up the sides of a 9 inch springform pan. Set in refrigerator to firm for an hour.
Mix cream cheese, sugar and vanilla together in a large bowl until smooth and well combined.
Gently stir in Cool Whip.
Add any extra ingredients if using and gently mix until well combined.
Pour filling into crust and smooth the top.
Refrigerate for about 4 hours or until firm.
I was so pleased with the pie when I removed it from the freezer. It looked beautifully set, and was easy enough to slice, and did not crumble to the pressure of the knife. My daughter wanted to have a bit even before we served it to the guests – everyone just loved it, and it was an instant hit with the kids. How can something so colorful to look at and incredibly delicious to eat not win hearts, right? Thanks to Smart & Final's First Street Bakery products, I was able to create a memorable recipe for my party without much work, and believe me I'm going to be making this again and again! And if you plan to go grab some treats yourself, take advantage of their Consumer Sweepstakes that runs from September 17 – 30 – if you are lucky, you might win one of (3) $500 gas cards and (10) $100 Smart & Final gift cards when you purchase any 2 First Street bakery items and enter a code online that you can find on your store receipt.