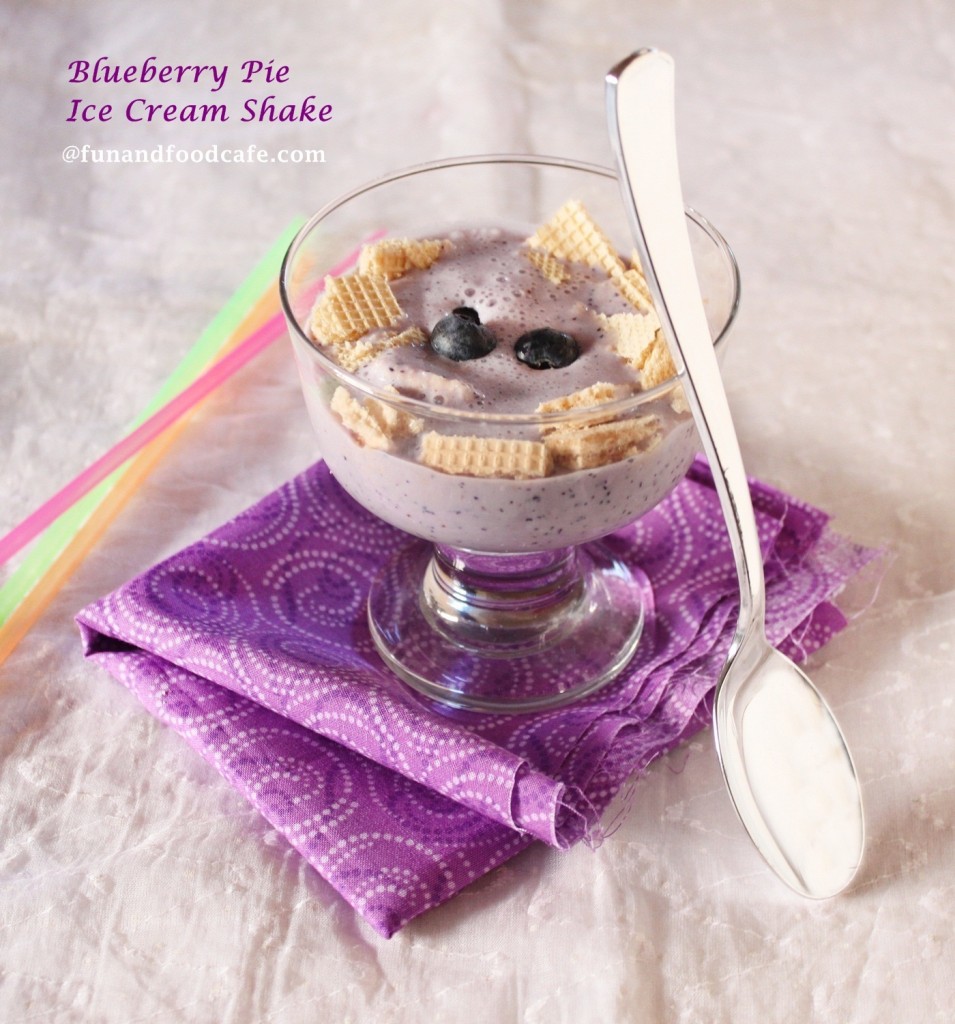 The temperature has been rising steadily these fast few days, and I've been sweating off a lot of calories during my workout sessions! If you are like me, you crave for a nice cool smoothie or milkshake post-workout that helps you restore your energy without breaking your calorie bank. That's where my favorite Smoothie recipe comes to your rescue. If you are looking for a deliciously unique take on a traditional smoothie which combines a gluten-free twist, then this post is for you.
Last week, as I was shopping in Safeway, I bought some fresh berries to make smoothies for my 5-year old, and also grabbed a can of SILK® Vanilla Soy Milk, along with Regular milk. Most people think that dairy-free milk is not as creamy and thick, and hence can be termed as Bland or Boring. But that's really not true, and the people who have tried it will definitely agree with me. Yes, its not the same experience as drinking ordinary milk, but when you add it to your recipes, it gives you the best of both worlds – good nutrition without compromising the taste, and that's what makes it an attractive choice for me!
No other dairy-free milk brand gives you more protein! With 8 grams of heart-healthy, plant-powered protein and a smooth delicious taste, Silk Soymilk gives you plenty to love. And because Silk is plant-based, it's naturally low in saturated fat and has no cholesterol!
When you do a workout, you burn some muscle along with fat, and its important to refuel yourself with some protein to help you restore the muscle loss. So go ahead and enjoy this delicious Blueberry Smoothie and reward yourself for a tremendous workout.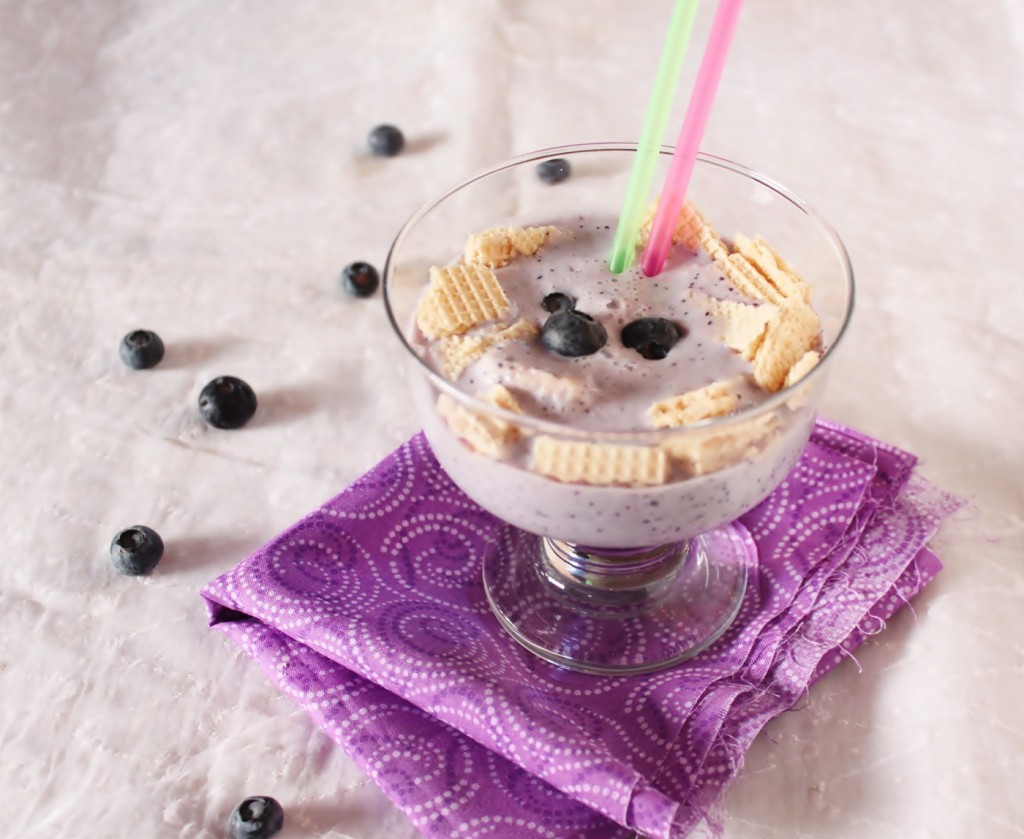 Blueberry Soymilk Shake

Ingredients

1 frozen banana
¾ cup SILK Vanilla soymilk
1 cup frozen blueberries (thawed)
1 cup low-fat vanilla yogurt
4 pieces vanilla cream wafers (optional)

Directions

If you are using frozen berries, just thaw them a little and remove excess water so the smoothie does not get too watery. Combine the frozen banana, milk, blueberries and vanilla yogurt in a blender, and mix well until smooth and creamy.

Take 2 dessert glasses. Fill them with the smoothie. Break the vanilla cream wafers into small pieces and layer them on the sides of the glass. Top the smoothie with some more fresh blueberries and serve immediately.
This is such a lovely treat any time of the day – in fact, my 5 year-old loves it more than me, and says it tastes like Liquid Blueberry Pie! With the goodness of SILK Soymilk, you will be happy to satisfy your body's craving for protein in a most natural, allergy-free way. Try it for yourself and tell me how you like it.
This conversation is sponsored by Silk. The opinions and text are all mine.

Related Recipes
Homemade Cheesecake Recipe
Strawberry Cream Cheese Popsicles
Creamy Blueberry Ice Cream