Summer is coming along faster than I thought, and thought things are looking less gloomy out there, I feel there's something missing. Things or events haven't exactly been "uplifting" since past couple months, and I badly needed to "spruce up" my life. And though movies, dinners, outings with friends and family do help to perk you up for some time, I thought it was time to take on a project that would provide me a "getaway" whenever I felt the need for one.
I looked out my dining room window, and saw that the garden was blooming. The patio nook was looking fragrant and colorful, with the Jasmine towering up the fence, and the Maple sporting its shiny new leaves, the blue Hibiscus flowering in full form, and the Clematis matching its glory on the other side. And yet, something was lacking. I know a new Patio set would make it a perfect place to settle in, on a fine summer day like this, but spending that chunk of money didn't fit my budget at this time. So I decide to "add zest to my backyard", by re-using and re-purposing whatever I had in my home, and maybe spending a few dollars to get that fresh new look that I imagined!
So here's what I have in mind:

1. I am going to paint the outdoor Swing, maybe build a new cushion for it, or get some Fabric from Thrift stores to make some new outdoor pillows
2. I am going to create a small nook by finding a place for my old and unused corner table, re-paint it for a new look, and pair it with some patio chairs so we can sit and sip our beverages outside.
3. I also plan to move an old patio bench into this section and re-purpose it with some new paint and design
4. Finally, I'll try to breathe a new life into the garden pots by embellishing them with some artwork

As for indoors, I might do some minor changes here and there to spruce up the interior of the house too. Sometimes, subtle changes can go a long way in changing the look and feel of a place. And as the weather gets bright, I'll try to bring some color, warmth and sunshine indoors, to replace the dull, gloomy winter days.
I also took a trip to a leftover fabric depot last week, and have come back with tonnes of fabric scraps. I still need to think how to use them creatively. But maybe this might be the opportunity to put them to some good use. I can think of several ways to use them – make fabric bookmarks, use them to cover patio pots, make pillows, table mats, pot warmers, etc. I am going to let my mind wander and come up with fun creative ideas to add more glamor to my home. How exactly I am going to do it, I don't know. I have no fixed plan on how exactly I'm going to "Zest Up My Home", but I have a few ideas in my mind, and I'll work from there. Poring over some of the Better Homes & Garden Magazines might help too, and then off I'll go, to find treasures tucked in thrift stores, and I promise to come back next week with an update to this post, showing you where I am with this project.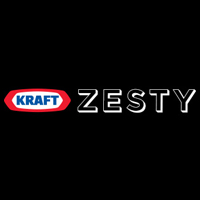 Kraft Italian Dressing only has one goal in mind – tantalizing your tastebuds. And we're always looking for new ways to help you amp up your zest appeal. Like what you see? Let our Zesty Guy show you even more ways to spread a little zest at getmezesty.com.
Disclosure: Compensation was provided by Kraft via Glam Media. The opinions expressed herein are those of the author and are not indicative of the opinions or positions of Kraft