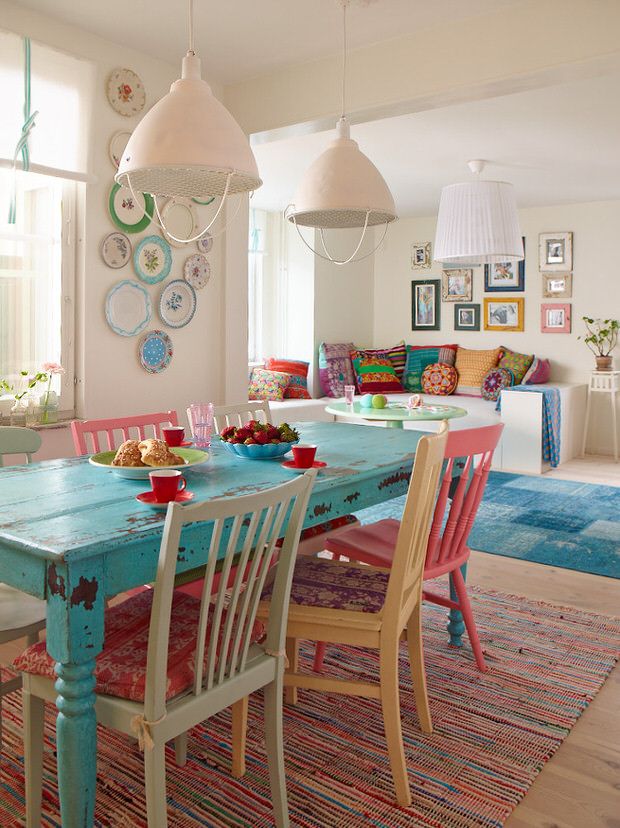 Your home deserves the very best. Simple. But not because you want to wow and impress guests (although there's nothing wrong with that!) – you need to do it for yourself. A house is where you grow up. You create memories and share experiences, so it needs to be a place you feel happy and comfortable in.
Sometimes though, if you're not familiar with interior design, you may find it a little tricky as to know what to do. This is why doing a bit of research always helps. Have a look at blogs, read through magazines, follow the pros on social media, and even ask some friends what they think. It's about finding your own style and running with it. You want to walk through your front door, and feel home.
Here are all the things that'll add a touch of perfection to your home.
The dining room
If you're looking to do up your dining room, then there are the obvious areas that need to be covered, like the dining table and chairs. There are sites like http://sunpan.com that have many different products ideal for starting over and redecorating. With many styles to choose from, you'll be spoilt for choice. Creating a feature wall is always a good idea too. This makes a dull room into an interesting one. You can do this by painting a wall a different colour, something eye-catching and bold. Or instead, you can find another use, like turning it into a photo wall and hanging pictures of you and your loved ones.
The bedroom
A bed is the focal point of any bedroom whether you like it or not. It's where you spend most of your time getting your vital rest to recharge, so it needs to supply you with everything you need. Comfort is key, so once you've found that, you can focus on the style. http://www.goodhousekeeping.com can help you choose what kind of mattress is best for you. If you're a rather extravagant person, then why not go all out with a four post bed? Another thing that you can consider is getting a nice, fluffy rug to put beside your bed so before you get in, or when you wake up in the morning, your feet are greeted by a little bit of heaven. Why not add a few candles on your bedside table to finish off the look. Just make sure you blow them out before you fall asleep!
With the most important rooms covered, you can focus on any other areas of your home that need a little bit of love, whether that be the bathroom, or even the hallway. Plants are great at giving a space some life. Not only do they look wonderful, but they actually help to purify the air so that you can breathe better. They also help clear the mind and have even been proven to deter illnesses like any colds that are lurking around the corner.
Last but not least – do you. It's your home, and if you feel like painting the walls lime green – go for it!!