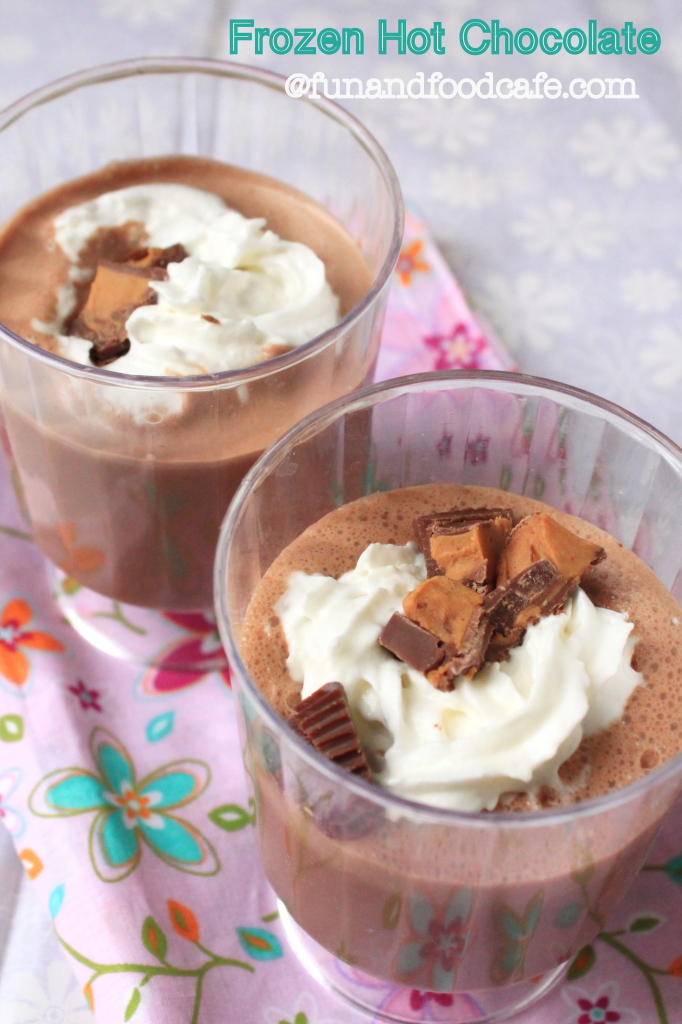 Though I'm a foodie and I love trying out new recipes, I'm very picky when it comes to choosing a cookbook for my experiments. in fact, I don't even go and buy every new recipe book that I see on the market, I barely have like 12 cookbooks, and though these days blogs (like mine and my fellow bloggers:)) are what drive a lot of recipe creation in the culinary world, I do love my cookbooks and I keep going back to them for ideas, techniques and inspiration. About 2 weeks ago, I received a book called Back Around the Table: An "In the Kitchen with David" Cookbook from QVC's Resident Foodie David Veneble. It was recently released in October 2014 and features more than 100 brand-new recipes, as well as 30 fan favorites that highlight David's inventive spin on traditional comfort food favorites. Mind well, before I got the book, I wasn't even aware of David; yes, with two kids I barely get time to watch TV, so you can't judge me on that! But the moment I saw the book and glanced through it, I was hooked! This Frozen Peanut Butter Hot Chocolate caught our eye. Now who would imagine that Hot Chocolate could be served Frozen??! Plus, I saw that this recipe was listed as a fan favorite, so obviously, we were not the only ones to have been enticed by the title. As I had all the ingredients on hand, and a pesky 5-year old urging me to make it right now, I guess it was an easy choice.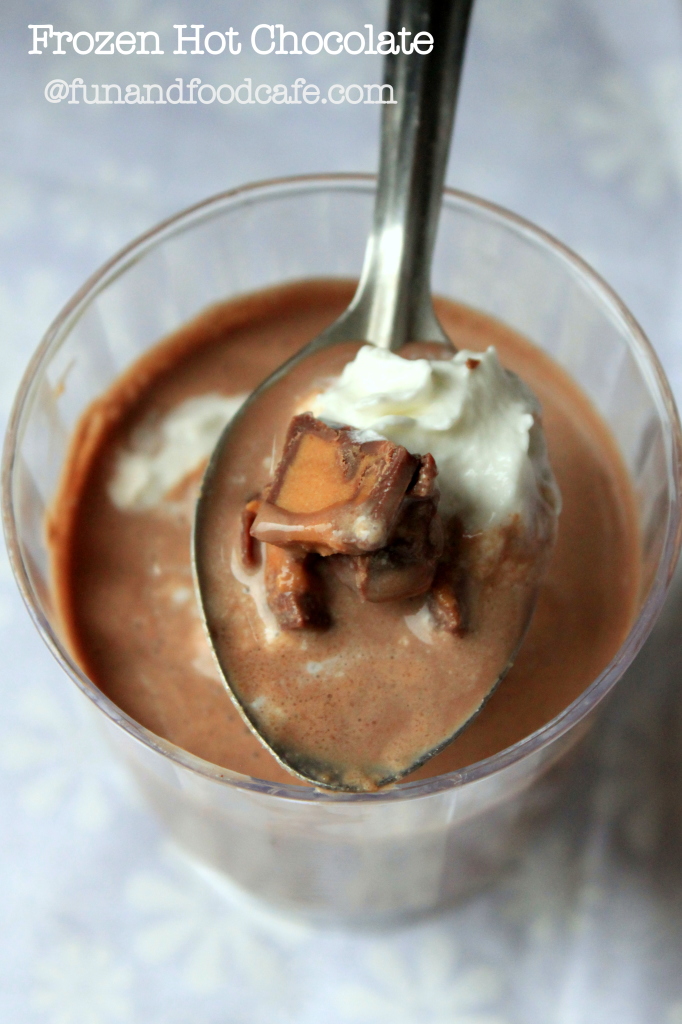 This recipe calls for Peanut Butter and Reese candies. But I think you can adapt it to suit whatever leftover Halloween candy you have on hand:) I had some Chocolate Peanut Butter and Reese candies at home, so I combined them with some milk and dark chocolate bits and melted it all together. Then add in some hot chocolate mix, give it all a nice stir to blend it well, and refrigerate it till it cools down. When ready to serve, blend it with ice, heavy cream and some more milk, then pour into glasses, deck it up with some whipping cream, and garnish it with chopped candy. It is so easy, and the idea of serving Hot Chocolate in a frozen milkshake form is brilliant!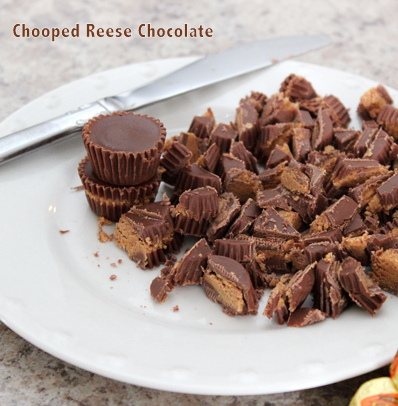 Frozen Peanut Butter Hot Chocolate
Smooth and creamy peanut butter hot chocolate is refrigerated and served chilled, topped with some whipped cream and chopped Reese candies. No wonder this is a fan-favorite!
Author:
www.funandfoodcafe.com
Ingredients
1 3-oz dark chocolate bar
1 & ½ cup full-fat milk
2 tbsp creamy chocolate peanut butter
sugar, to taste
1 tbsp hot chocolate mix
4 Reese peanut butter candies, crushed for garnish
whipped cream, for garnish
Directions
Melt the dark chocolate, peanut butter and ½ cup milk in a microwave-safe bowl in 20-second intervals, or in a double boiler if you like, until thoroughly melted.
Add the hot chocolate mix and sugar to it, and blend it all together until nice and smooth
Put it into the refrigerator until ready to serve
Before serving, blend the cooled mixture with the remaining 1 cup milk and 5-6 cubes of ice.
Top with whipped cream and some chopped Reese candies and serve immediately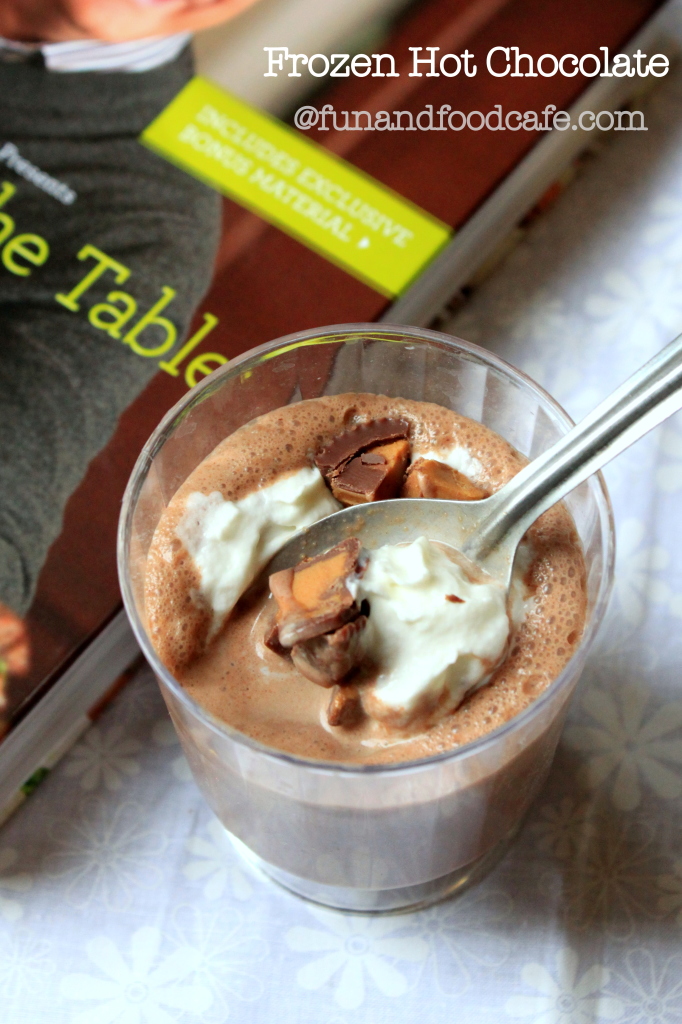 This was by far the best hot chocolate I've drank in some time. In fact, my daughter said she preferred this frozen version over the regular hot one as it didn't burn her tongue:) and she also insisted that I make a similar version for her Hot Chocolate & Movie night that we were hosting for her friends next week. Even my hubby said it was deliciously creamy and the 18-month old asked me to fill it up in his bottle instead of warm milk!:) I think that's enough proof of how successful the recipe was.