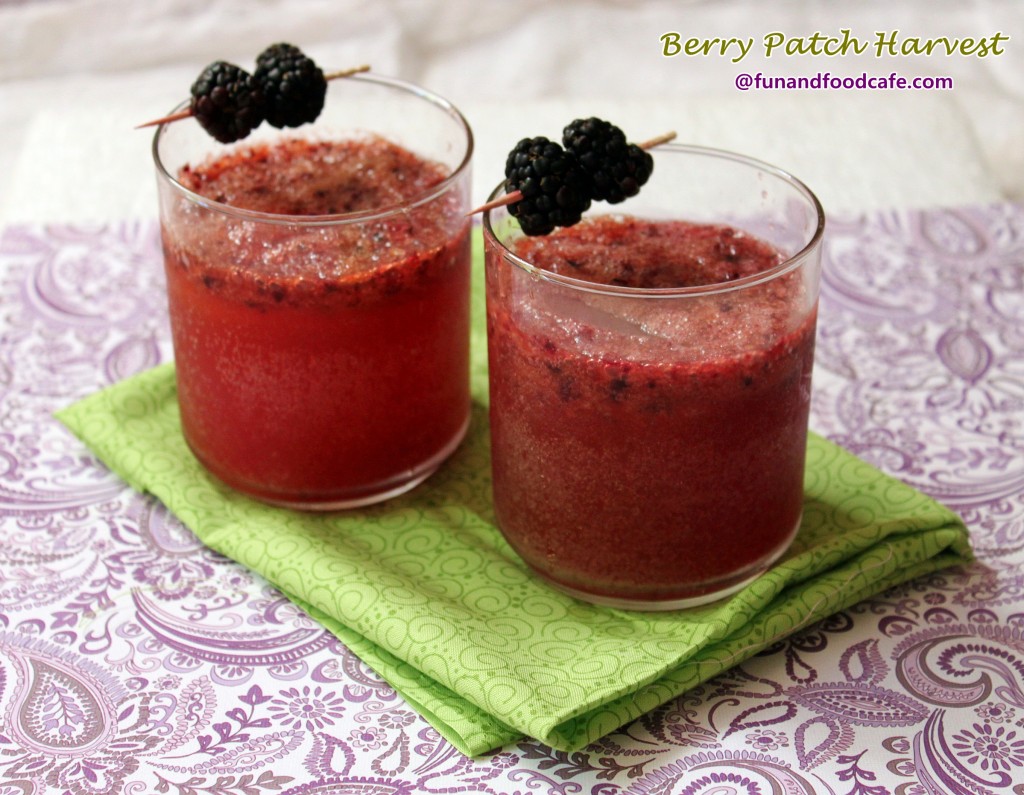 Wouldn't you be thrilled if someone told you that you are unique, and so they are going to name a recipe or a drink on your name – something that reflects you as an individual, your unique personality and choices? I bet you would, and that's precisely how I felt when I was approached by the BACARDI® group, via GLAM, to try a new Cocktail Recipe that highlights me and my personal taste! They sent me a questionnaire asking about the flavors I loved in a cocktail, and then the talented mixologists at BACARDI® came up with a custom Drink recipe that is unique to me and my personality. See that lovely Orange drink in the picture? with a hint of Chocolate and flavorful Blackberries – that's my unique drink, and I urge you to try it too, because everyone that I served it to, simply loved the flavor combination!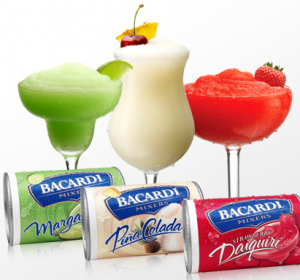 I felt like a celebrity chef when I received the package with my personalized drink recipe, and everything else that I needed to host a Cocktail party featuring my unique cocktail. Normally, we have a mixed group of people at our parties, even a bunch of teetotalers, so the new line of products came in really handy. They sent me a package of visors, muddlers, recipe cards and some coupons to buy the latest BACARDI® Mixers 10 fl. oz frozen Margarita, Strawberry Daiquiri, and Piña Colada products, which are non-alcoholic fruit mixes, perfect base for any fruit cocktail recipe. Made with real fruit juice, and fresher-tasting than a shelf-stable mixer, these three mixers are easy to stock up and keep on hand for whenever the mood strikes. Versatile flavors can easily mix into any concoction, alcoholic or virgin, which makes it a super-convenient choice for any kind of events or parties.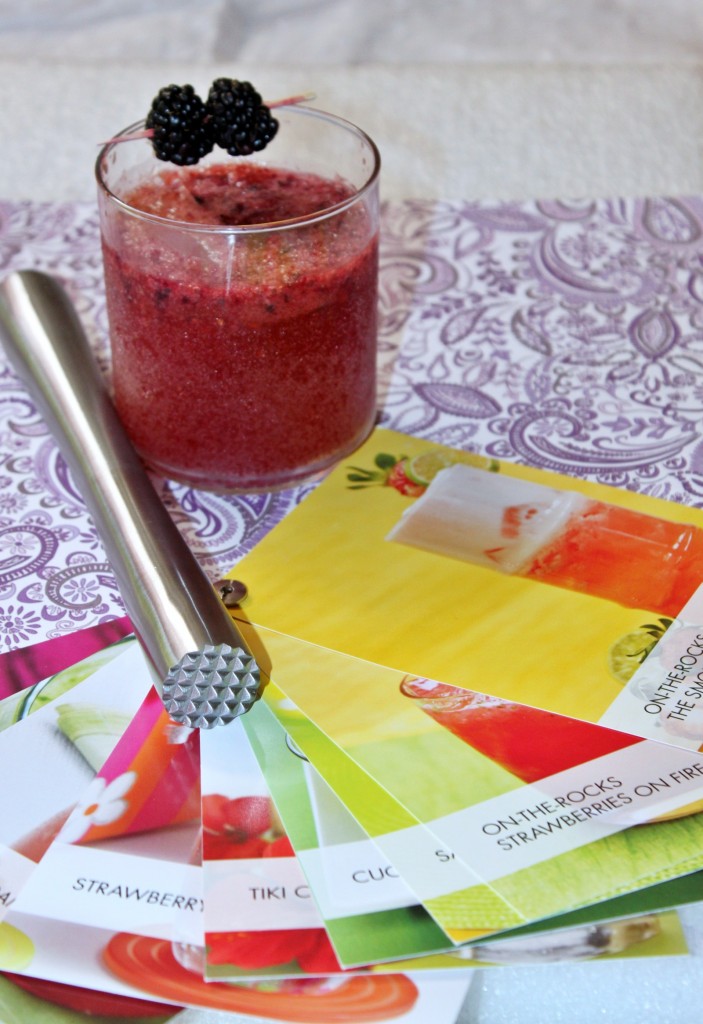 The cocktail recipe below features Blackberries and Chocolate, paired with some tart citrus for a refreshing combination. This drink begs to be served as a dessert! When I saw the recipe, I was a bit skeptical about the addition of chocolate, but I have to admit, the small yet sufficient amount of chocolate sauce makes it nice and creamy, splashing up the flavor of the fruits, without overpowering it.

Berry Patch Harvest Cocktail
Blackberries and Chocolate paired with some fresh and tart citrus, make this a wonderfully refreshing cocktail recipe, fit to be served as a dessert for any party. Pair it with a cheese platter, or some simple bite-sized snacks for a quick take on Summer entertaining.
Author:
www.funandfoodcafe.com
Ingredients
½ can frozen BACARDI® Mixers Margarita Mix (thawed)
½ cup BACARDI® Superior
2 tbsp. BACARDI® Limon
½ cup blackberries
2 tsp. chocolate syrup
6 blackberries for garnishes
2 cocktail picks
Directions
In a cocktail shaker, combine all ingredients except garnishes.
Add ice and shake vigorously for about 10 seconds.
Strain into a double old fashioned glass filled with ice.
Garnish with 3 blackberries skewered onto a cocktail pick.
This was a great opportunity for me to explore a new product that I normally would not hunt for in a retail store. The new line of BACARDI Mixers is amazing, and i urge you to give them a try. Also join them on Facebook to see a new daily cocktail idea, or share your own ideas and photos so that BACARDI Mixers can transform them into personalized cocktail recipes!
And besides this wonderful cocktail named after me, they also sent me a recipe booklet which lists at least 12 wonderful Summer cocktails that are a cinch to make! I was amazed just looking at the pictures. We tried a few other recipes and everyone in our group just loved them! The best part, replace alcohol with spritzer or flavored soda and you can create refreshing mocktails that even kids can enjoy. I sure hope you could try this Berry Patch Harvest recipe, and if you do, please come back and let me know how you liked it! After all, everyone loves to hear praise about something that bears their name, right?!
BACARDI® Mixers is a premium line of non-alcoholic mixers available in 10oz cans in the frozen juice aisle. With seven easy-to-make flavors to choose from – including Strawberry Daiquiri, Margarita, and Piña Colada – there are endless ways to make your next party come together instantly! By providing cocktail recipes, party tips and food pairings year-round, we continue to give new reasons to blend every day. Find yours at www.facebook.com/bacardimixers
ENJOY RESPONSIBLY. ©2013 THE COCA-COLA COMPANY.
©2013 BACARDI AND THE BAT DEVICE ARE REGISTERED TRADEMARKS OF BACARDI & COMPANY LIMITED. BACARDI U.S.A., INC., CORAL GABLES, FL. NON-ALCOHOLIC MIXERS.
Disclosure: "Compensation was provided by BACARDI® Mixers via Glam Media. The opinions expressed herein are those of the author and are not indicative of the opinions or positions of BACARDI® Mixers."