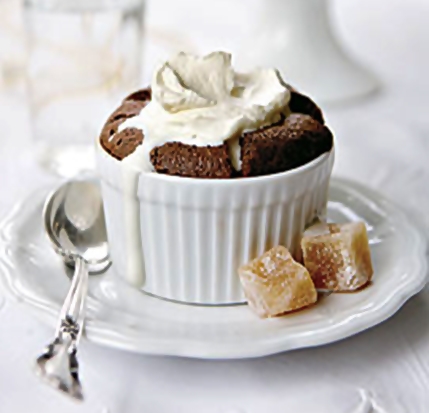 There was a time when I used to turn to Google Search when I needed to find a recipe. But now, times have changed, and my best resource for online recipes is the world of fellow food bloggers! I know I can rely on these recipes because they have been tried, tested and certified by my friends, and will most likely not let me down. Plus, if I run into issues, I can always email them and be rest assured I'll get a reply back for my query. So with Valentine on my mind, I once again turned to my cherished blogger friends for inspiration, and undoubtedly, I found some wonderful dessert recipes that will surely add a sweet touch to our Valentine. But I couldn't keep them to myself, so here it is, 7 amazingly delicious and drool-worthy Valentine desserts that will have you salivating in no time!
Now, there are tonnes of recipes out there, so why did I choose just these 7? For a few reasons, the first one being that they come from fellow food bloggers. Second, they have an element of charm, either because they signify love, like Red Velvet cupcakes, or they have something unique in them that makes them suited to Valentine. Third would be ease of the recipe. Even if you are not a great chef or a baker, you would still be able to make these gorgeous desserts without too much craftsmanship, and fourth, they all come with gorgeous presentation!
So here's presenting my top 7 picks for Valentine Day Dessert recipes that promise to make your V-day extra special! Click on each individual link to go to the original recipes on individual food blogs and explore more delicious food.
Red Velvet Crepe Cakes: You can simply not believe how beautiful these crepes look! In fact, when you look at them, they just look like edible roses. I was stunned my the craftsmanship, and if you can pull off even half of what you see on the screen, rest assured, your Valentine will definitely be a success!
Heart-Shaped Conversation Cheesecakes: Conversation candies have been a rage since ages, but to adapt that simple idea into mini heart-shaped cheesecakes is simply brilliant! They not only look good, you can even make a romantic game out of this by choosing catchy phrases to imprint. The creamy cheesecake with the chocolate crust is just like an added attraction.
Valentine Shot Glasses: These shot glasses had me open my eyes wide as I examined them to make sure they were not fake! I mean, they look so perfect, and I have made chocolate cups before, but this was definitely something new and eye-catching. The colors are perfect for Valentine, and what better glass can you find to serve your favorite drink to the love of your life!
Valentine Sugar Cookie Bracelets: This one lured me for the simple idea of turning cookies into edible bracelets! This is a perfect gift to share with friends on valentine's day; wear them around for a couple hours, or until you can resist the temptation of biting into those sugar cookies, and then enjoy it, one cookie at a time, throughout the day. Its like a constant reminder of how important you are to someone else!
Beetroot Cupcakes with Rose Buttercream Frosting: If you are a hardcore fitness enthusiast, and somehow your conscience does not allow you to indulge in high-calorie valentine desserts, then try these extra-cute and super-awesome Vanilla & Beetroot cupcakes. They are healthy and delicious, and the Rose buttercream frosting really takes the show!
Red Velvet & Nutella Crepes: One look at these bright red crepes filled with cream cheese and raspberry filling, and topped with a drizzle of Nutella had me licking my screen! I love the fact that cream cheese was used to balance the extra sweet Nutella, the raspberry filling is always a hit, especially when it is used to express Love! Truly a winning breakfast recipe.
Tiramisu Ice Cream: I love Tiramisu, I could have it 4 times a day, and I love any for of this Italian classic, so when I saw this amazing Tiramisu Ice Cream, I had to include it my list! Made with sour cream, mascarpone cheese and coffee, decked with chunks of boudoir biscuits and sprinkled with cocoa powder, this ice cream is a welcome change from the usual chocolate flavors.
I am sure you must be drooling by now, and frankly, instead of making these myself, I wish someone would make them for me, and I could just sit back, kick off my shoes, get someone to look after my toddler, and enjoy one of these on the couch, or maybe two!! Hmmm..I hope B takes the hint!:) If you need a little more inspiration, here are some Valentine Desserts served preciously at Fun and Food Cafe
Red Velvet Cupcakes with Cream Cheese Frosting
Velvetty Chocolate Souffle
Vanilla Cheesecake with Strawberry Sauce
Molten Chocolate Lava Cakes
No-Bake Strawberry Cheesecake
What are your favorite Valentine desserts? If you have made something interesting for this valentine, please leave your link below via comments!