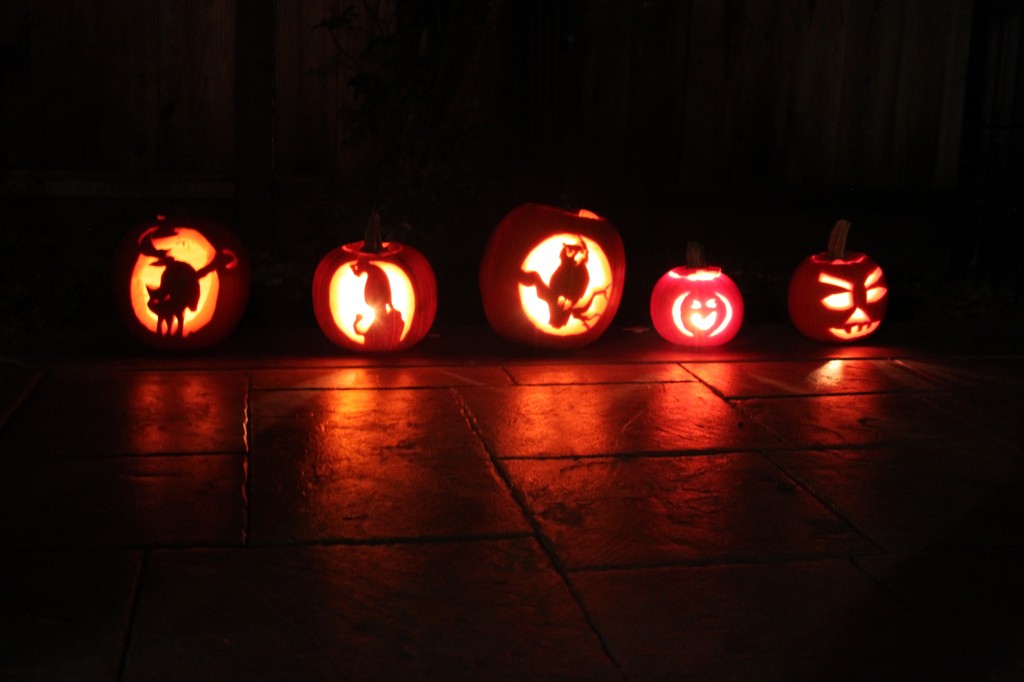 Every year most of us have the same questions nagging us around this time – Planning a Halloween Party for your kids and thinking how to make it different than any other year? Here are some basic party ideas to get you started. With some background research, and a talk with your kids about what they expect from their halloween party, you can come up with an efficient plan to make your house spooky enough to entice the the "spiritual visitors" to your humble abode! Here are some creepy, spooky, and fun theme ideas for you to explore which may help you organize a "gha(o)stly" but memorable Halloween Party!
Theme Ideas
Choosing a theme will help you plan the rest of the stuff around it. Harry potter, Batman, Spooky Graveyard seem to be hot favorites for themes this year. You could also go for the tried-and-tested themes like "Black & Orange", "Jekyl & Hyde", or "Vampire's Hideout". Just make sure its not too spooky for your kids, and their friends whom you'd be inviting. Discuss it with them and choose something they'd be comfortable with. If they don't want Ghosts and instead want a party themed around Jungle Book or Little Mermaid, be accommodating and don't go about telling them that Halloween is all about spirits! Its their party, so respect their idea of fun. You can always hang bats and spiders, cobwebs and jack-o-lanterns to make things spookier!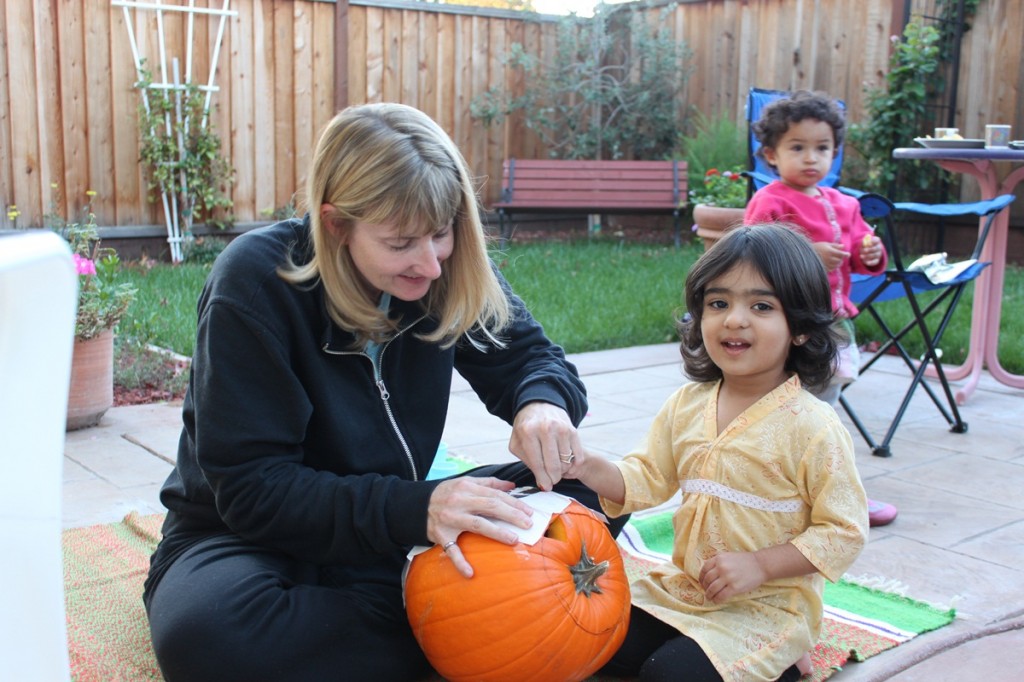 Kids Costume Ideas
When it comes to costumes, your kid is the king, as long as they don't ask you to spend a fortune for a dress they are going to wear just once! The most popular Halloween Costumes are Ghosts, Skeletons, a Mad Scientist, a Witch or Warlock, or a Scarecrow. However, movies have given us their own Halloween Superheroes, so you'll see a lot of Superman, Spiderman, Batman, King Aslan, Harry Potter, Ms. Hermione Granger, and Lord Voldermort's floating around! Let your kids choose what they want to be – it will also give you insight into what influences them the most. I was surprised when a colleagues 4-year old son wanted to dress up as a "Garbage Truck"!! Anyways, you can rent most of the costumes, or sew them up yourself. Its also a good idea to exchange costumes with other kids' parents, as no one wants to spend much on a one-day deal.
Games & Decorations
The easiest ways to decorate your home for a Halloween party is by using pumpkins, spiders, cobwebs, hay and paper. The bottom rule: Use as much Black, White & Orange as you can! Make black paper streamers, carve pumpkin lanterns, make ample use of skulls and skeletons, and hang suspended spiders and bats from your ceiling. Another great idea is to replace your Flower Vase with a Black Cat, and prop a Skeleton Hand on top of your main door so it falls into the face of your guests when they open the door! Freaking Funny, huh??!! oh, and haunted music or a soundtrack from The Hollow Man can be helpful to make it more spookier! Also, dim lights with Candles and Fog machines have a great effect. And don't forget the games! Here is a great list of Halloween Games, with detailed printable instructions, so the kids have some decent fun while the adults are nibbling away at the buffet table!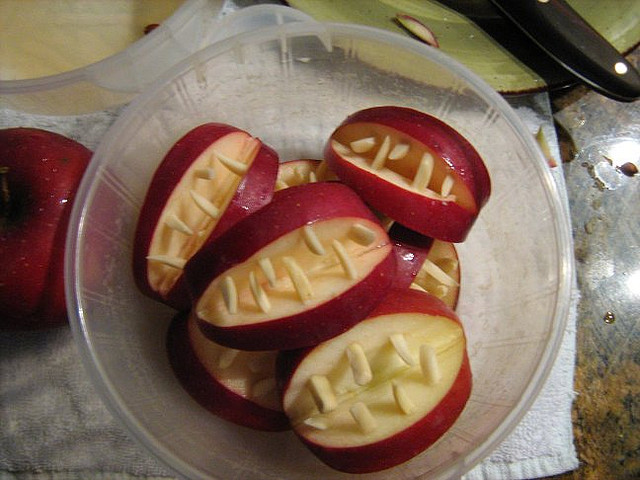 Food & Drinks
As far as food goes, try to keep it simple, and finger-food is your bets alternative! not many people would anyways eat much, especially when they are draped in costumes, masks and heavy makeup, and you don't want your food to go waste. Cookies, Appetizers, bite-sized hors'doeuvres, and Cocktails are your best bet. You can get tonnes of ideas on food sites, but I'd recommend Food Network Halloween Menu, Martha Stewart Halloween Foods and our very own Food Blog Search for delicious treats and ideas! Just order things which do not create a mess you find hard to clean up later, and what fits in your budget, and within paper plates! As for drinks, sodas should work just fine, but if you are in the mood to impress, check out this Pumpkin-Gingerbread Cocktail, or some more delicious Cocktail Recipes here!
Taking care of these things should pretty much guarantee a successful Halloween Party. And while you plan all this, don't forget to enjoy yourself too, because that's what makes it really successful! Hope these tips help you plan better and take away some of your stress from party-planning. We had a wonderful time carving Pumpkins with Ritika and our friends, and a little bit of planning will help you make this a memorable festival. Have a smashing Halloween! Boo-Hoooooo!!