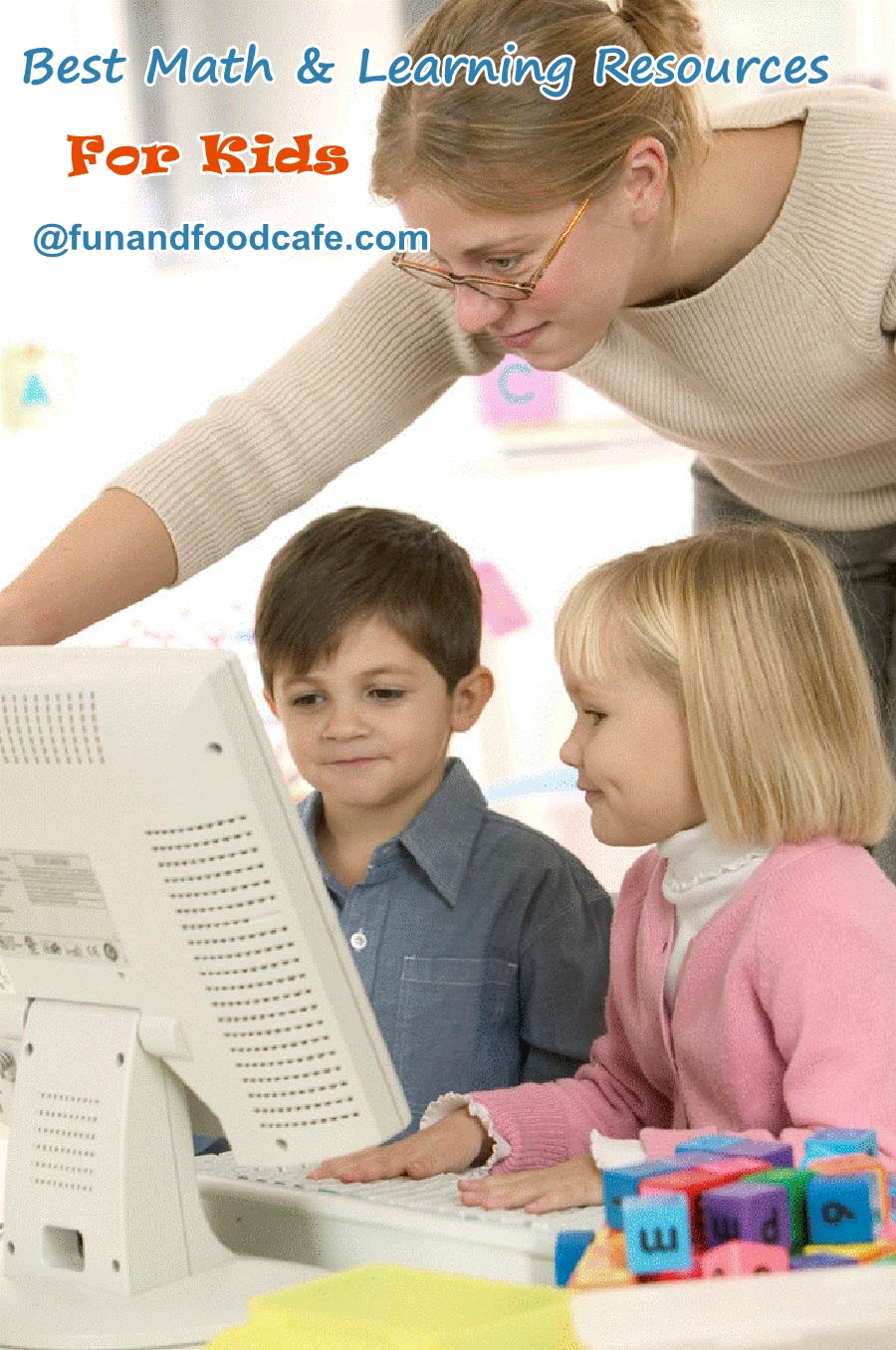 The world is moving towards a tech revolution at a very fast pace, and while eons ago, you could entertain your kids outdoors for hours together, the modern age pushes you to let them play with your iPhones and iPads, way longer than you deem fit. As a parent of a 3 year old, I myself try to look for ways in which I can restrict my daughter's tube-time or gadget-time to less than 1 hour a day. But there are times when you just have to give in and succumb to the pleasure that your little one derives in finding his way through the fun and engaging world of the internet.
Luckily for us, the value of learning and education has not deteriorated too much, and there are several wonderful online resources that not only enable your child to learn new things, but the apps and website material has been designed in such a way that kids love to interact or play along with their favorite gaming characters, learning essential concepts long the way, without realizing that they are really Learning, instead of just Playing on the iPad! Though hard to fathom, no one can deny the fact that DORA, ELMO, SID the Science Kid, or any other favorite characters are much better teachers than boring parents who use old-world techniques to encourage learning in kids! But if my child plays games online or opts to learn her Phonics, Math, Logic or Critical thinking by engaging with highly interactive apps or sites that challenge her mind, then I am totally OK with exposing her to this mode of educational entertainment.
E-learning may have been frowned upon a few years ago, and has still not gained a complete support from the parent community, but every day, more and more people are joining the revolution, and with Kid-gadgets like Laptops, e-readers and Leap-pads making a round in the toy stores, it is hard to keep your child away from this hoopla for long. So make the best use of resources, and guide them to a process of e-learning that is fun, interactive and educational. Here is a list of some of my personal favorite websites that will help you find some of the best online learning resources for kids:
Top 7 E-learning Resources for Kids

www.abcmouse.com
Though a paid subscription of $15 a month is required, it is totally worth it, especially if your kid does not go to school everyday, or you'd like to supplement his learning in a fun interactive way. They offer you a free 1-month trial, and I think it's the go-to place for moms who believe in home-schooling.

www.schoolsparks.com
This is my personal favorite when it comes to printing Worksheets for my daughter to practice at home. They have a large collection of worksheets for kids, and all the material is compiled in neat categories, making it easy to search specific areas like Math, Alphabets, Logic, Fine Motor, Visual Discrimination and even fun Holiday themed sheets. You can print free copies at home, or buy their Mega-Worksheet Book with 461 sheets for $28 at Amazon.

www.ixl.com
This is the best online destination to enhance your child's MATH skills. From pre-schoolers to High-school, you will find tonnes of challenging concepts, games, and worksheets to help your child develop his logic, math, geometry, algebra and analytic skills. Not only that, you can create your child's account and take online quizzes, which keeps their score and helps assess their skills compared to the national or state average, guiding you about your child's progress, and what areas you need to focus more on. It is important to nurture math skills in your kid right from the beginning, so this is a Must-Go-To place for every parent.

http://www.e-learningforkids.org
Working as a non-profit organization, e-learning for kids is a great online resource not only for kids, but also their parents, because you will find several like-minded people on their blog, sharing ideas and inspiration. As the name suggests, this is an online learning place, which houses interactive videos to teach your child about several topics, math, Science, Arts & Crafts, Health & Body parts, Environment, even Computer Courses!! And the videos are fun to watch, so your kids will learn even without thinking that they are learning! My daughter learnt about the Solar System, How the Brain Works, and How to Grow a Tree from these videos, and I prefer that she watches these, rather than cartoons in her free time.

www.clever-toddler-activities.com
This website has a lot of simple and engaging activities ranging for toddlers to kindergarteners. Its more like a collection of ideas and links to help you keep your little one busy at home – science, crafts, games, nursery rhymes and music, there are tonnes of ideas to explore.

www.fisher-price.com
This is a great place for babies and toddlers; the former can engage in the fun educational videos, while the toddlers can play online games that include Alphabets, Numbers, Opposites, Rhymes and Counting. This is more for beginners, but my 3-year old still loves it, mostly because she can answer most questions correctly, which boosts her confidence and makes her happy:)

www.cookie.com
Last, but not the least, cookie.com is a great resource for kids as it combines learning videos, games, worksheets, quizzes, puzzles, science lessons as well as interactive reading/writing games, all under one roof. They have recently started a new section called Stories, like The King and the Ring, where your child can listen to a story in a musical way, and the short 1-2 sentence pages expose them to letters, sounds, rhyming words and more, in a very easy-to-understand method. My daughter loves these and the science videos, and I'd urge you to try them too!
There, so you now have a nice and compact list of some top-rated websites that will not only make your kid smarter, but bring some fun to his life, and tech him about new things, without forcing a classroom routine. Of course, this should not replace his time in school, or his interaction outside with friends and family. But if you need to engage him in something and you are falling short of ideas, like on a road trip, or a gloomy, rainy afternoon, or just so you can catch a breather yourself, then turn to these Mansi-Recommended-Websites for a fun and fulfilling session with your kids!
Did you like the list? What are some of your favorite online sites for kid's learning? please come back to share your thoughts and reviews.