Fall is officially upon us in California, and its time to warm things up with some fresh recipes that use fresh home-grown veggies, perfect for Fall and Winter! My garden bounty has some delicious picks this year like Roma tomatoes, Green peppers, Burpless cucumbers, Basil, and recently – the colorful Kale. I have to admit I have been skeptical about using kale in my recipes. But after a successful tasting at a gourmet restaurant in San Francisco, I was ready to give this healthy leafy green a spot in my garden, and in my kitchen. The easiest way to use leafy vegetables is in a stew or in the form of chutneys or pesto sauces. So to play it safe, my first encounter with kale also comes in the form of a Pesto sauce, paired with Basil and Roasted walnuts. I was confident about the recipe not being a failure, but I was pleasantly surprised to see that it was actually a huge success, especially when my pre-schooler ate it with her pasta, without any fuss. So if you haven't tried kale yet, or are looking for a safe venture to incorporate this healthy veggie into your diet, try this easy and versatile Kale Pesto. Just toss it into any pasta of your choice and enjoy.
An elite member of a highly nutritious family of foods called the "dark-green leafy vegetables," kale is kin to broccoli and collards, which are its closest relatives. It is a good source of vitamin K, the B-vitamin folic acid, and betas carotene, carotenoids, and antioxidants that protect us from degenerative illnesses like cancer, cardio-vascular disease and age-related macular degeneration.
Eaten raw, kale has a very strong flavor, almost bitter, and hard to eat for most people. However, sauteed or cooked kale becomes mildly sweet, is definitely not bitter, and pairs well with other veggies. In this recipe, I added a bunch of fresh basil to cut down the bitterness of Kale. The roasted walnuts add crunch and flavor to the pesto, and when mixed in with pasta and cheese, you will hardly realize that you ate a leafy green vegetable that was 'supposed to be bitter'. Hope you and your family enjoy this easy recipe as much as we did.

Linguine Kale Pesto
Not a fan of Kale? You will still love this versatile and delicious green pasta recipe made with fresh kale, basil and walnut pesto.
Author:
www.funandfoodcafe.com
Ingredients
1 package of Linguine pasta
½ cup kale, cleaned and chopped
¼ cup basil leaves
½ cup toasted walnuts
1 clove garlic
½ tsp salt
½ cup shredded parmesan cheese
½-3/4 cup extra virgin olive oil
Directions
Boil a medium sized pot of water with a pinch of salt.
Prepare a bowl of cold ice water.
Add kale to boiling water and cook for 2 minutes.
Strain and immediately immerse kale into ice water to stop cooking and maintain its bright green color. train.
Finely chop garlic using a chef's knife.
Add walnuts, kale, basil, garlic, salt and parmesan cheese to a food processor.
Slowly add olive oil while the machine is running. Stop when your pesto reaches the desired consistency.
Store in an airtight container in your refrigerator for up to 3 days, but you can also freeze the pesto for up to 2 months.
Cook the linguine in boiling water per package instructions. Then strain the liquid and pour a tablespoon of oil to prevent the noodles from clumping together.
In a wok, heat the pesto and drop in the noodles, stirring everything together. Sprinkle with freshly grated Parmesan on the top, and serve immediately.
Need More Interesting Ideas For Weeknight Dinners?
Veggie Pasta with Avocado Mint Sauce
Fettuccine in Roasted Garlic & Tomato Sauce
10-Minute Veggie Tofu Scramble (Indian-Style)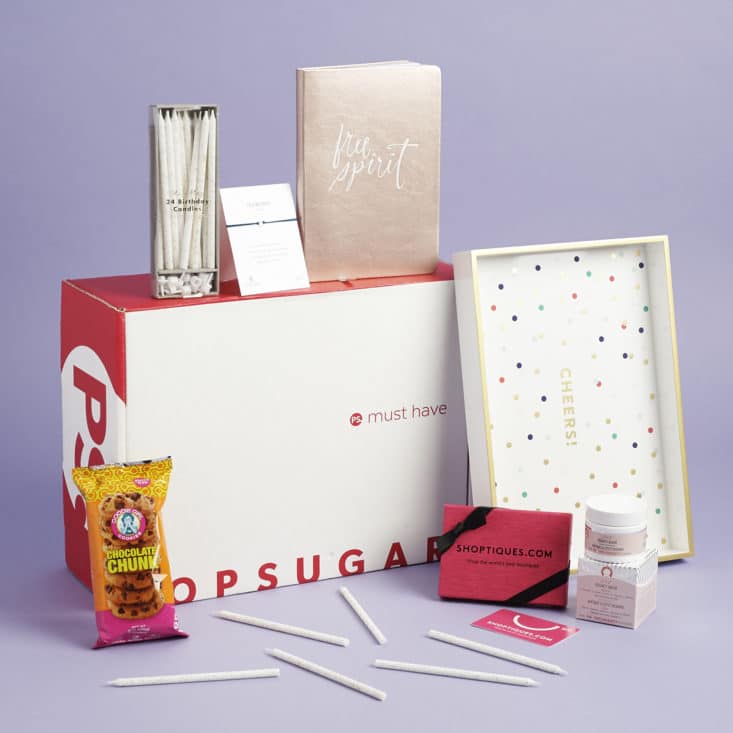 I hope you enjoy this heart-warming recipe, while I'm going to go and enjoy my this month's Popsugar MustHave Box – The awfully 'cheery' polka dot serving tray and the beautifully packaged facial mask are my top two favorites! The August Must Have is a special box because POPSUGAR Must Have turns 5 this month! And to celebrate their birthday, all current Must Have subscribers are eligible for a chance to win! Or simply sign up before the end of August for a chance to automatically win a *major* surprise each week from top brands. Log on here https://musthave.popsugar.com/t/monthly-subscriptions?&utm_medium=partner&utm_source=PSSelect_August&utm_campaign=FunandFoodCafe and add discount code PARTY to earn $10 off your FIRST Must Have Box!