This post was sponsored by Wasa. However, the text, images and opinions are my own
I have often wondered what keeps the Europeans much more lean and fit naturally compared to the rest of the world – is it their ingrained metabolism, do they all incorporate exercise into their daily routine, is it their food? maybe all of the above, but after talking to several of my friends whose physique and fitness makes me envious, I think the main reason for their fitness is their healthy lifestyle. For example, I cam across this comic yet enlightening video which follows an adventurous American woman traveling through Sweden who immerses herself in the Swedish culture while learning about Wasa Crispbreads.The adorable baby and her dad are an inspiration for all on how easy it can be to stay healthy if you set your mind for it, and this feel-good video will leave you with enough motivation to get onto the road of living a Healthy Lifestyle.
Like most others, I binged on food during my vacation, and now I'm battling hard to keep my New Year Weight Loss Resolutions. I recently wrote an article about 5 Frugal Ways To A Healthier Body, and after watching the Wasa video, I think I am on the right track. No matter what your goals or resolutions may be in the coming year, properly fueling your body will give you the energy and brainpower to help you accomplish anything that you set your mind to. And that's where Wasa can help you by providing you with some deliciously healthy snacking options.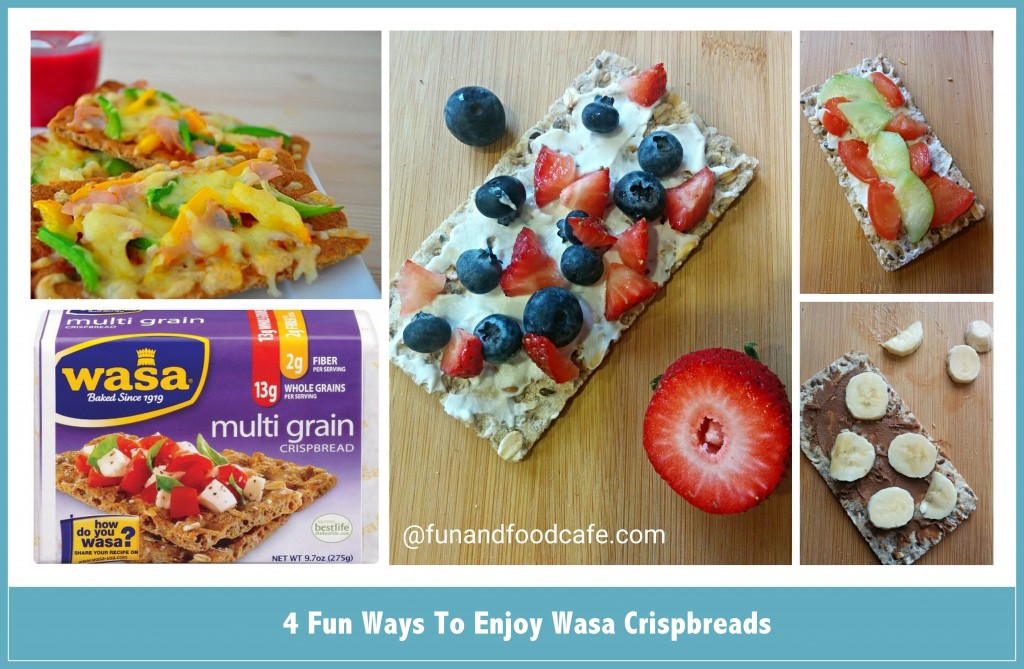 Anyways, bringing the focus back to cooking and recipes, I was delighted to see how the new Wasa Crispbread is health food that doesn't taste like health food. Baked in Sweden, it is loaded with whole grains and fiber, and has a crunchy texture that is perfect to snack on. Whether you dunk it in soups or curries, or enjoy them slathered with some cheese spread or chutney, it's a healthy alternative to regular crackers which you can enjoy any time. I had thought they would be too "healthy" for my kids, in the sense they wouldn't like the taste or texture. But I was pleasantly surprised to see my 5-year old enjoy them with a veggie cream cheese spread!
Here are a few ways how we enjoy Crispbread in our house
Veggie Toasts, spread with some cream cheese and topped with juicy chopped tomatoes and cucumbers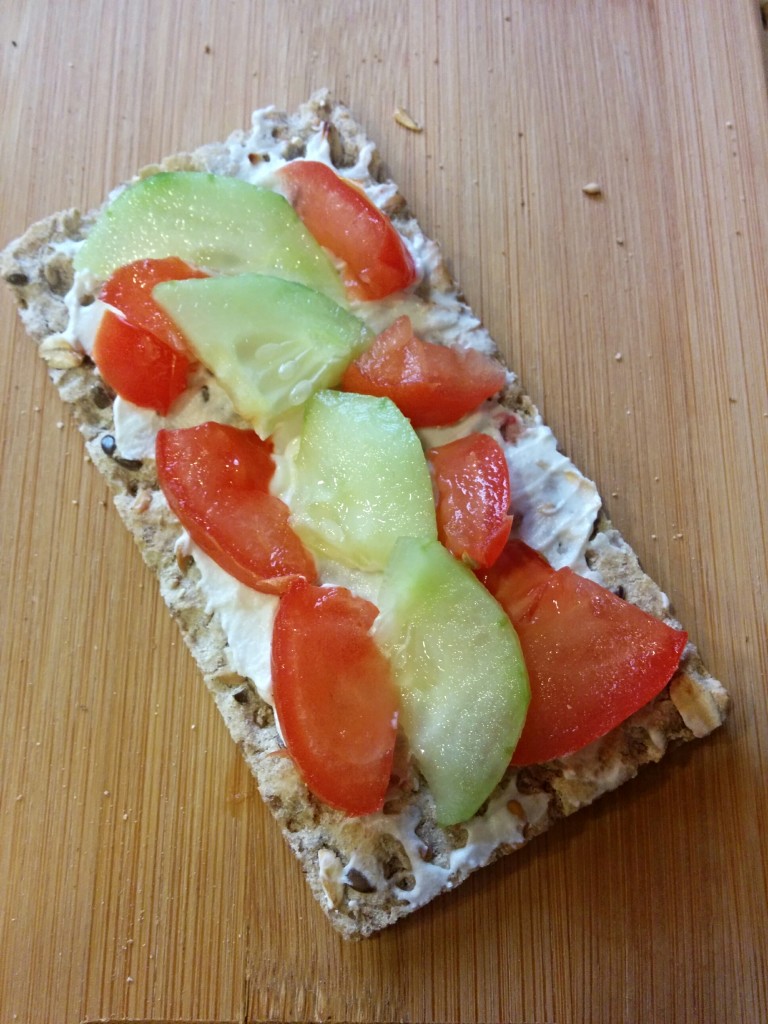 Topped with dark chocolate peanut butter and some chopped bananas, a kid-favorite recipe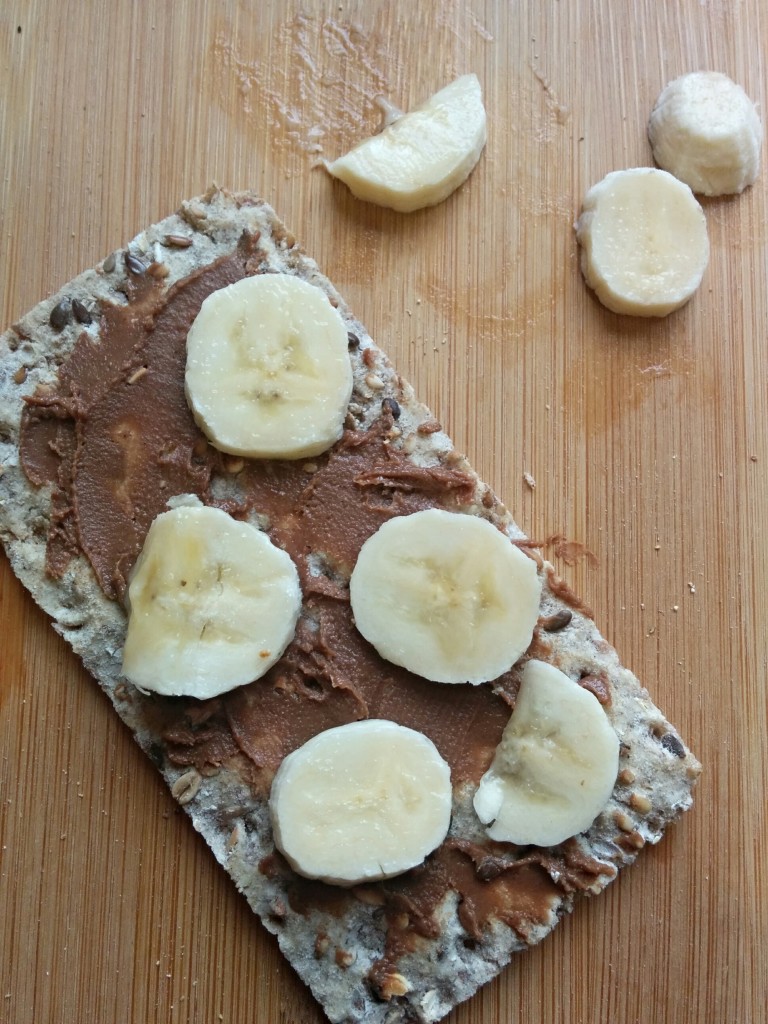 Topped with plain or vanilla yogurt and some fresh berries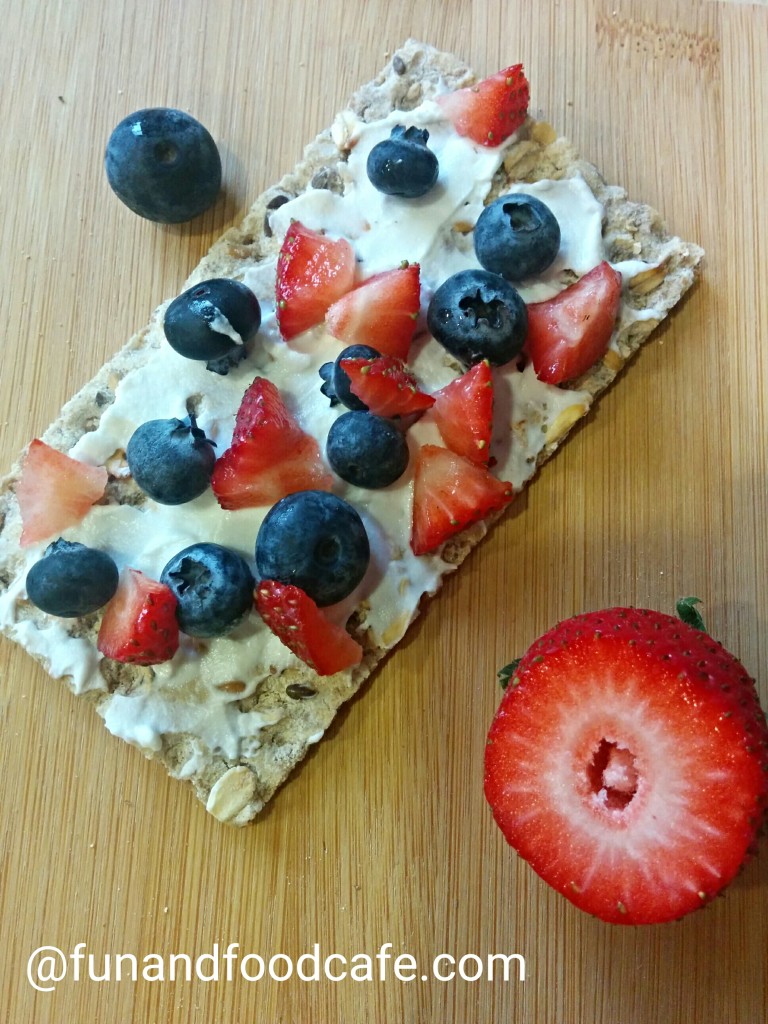 Baked like a pizzette, topped with melted cheese and your favorite veggies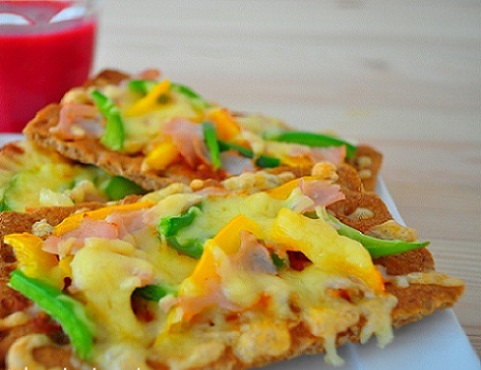 These are all healthy recipes, and kid-friendly too. They bring out the flavor of the Wasa crispbread and make ideal finger foods when you are on the go. Baked with wholegrain and packed with fiber and protein, this wholesome snacking option is just one of the many ways we can make the most out of life, just like the Swedes do. Wasa has a variety of different crispbread options, providing families with an easy, all natural, healthy option, all of which are produced with Non-GMO ingredients. Products with the Non-GMO Project Verification include the Light Rye, Multigrain, Hearty, Flax Seed, Whole Grain, Fiber and Sourdough Rye. The wholesome flavor of Wasa compliments countless foods and can be enjoyed alongside soups and salads, or with your favorite toppings, making it easy to snack healthy. Follow them on Twitter or Facebook to get more healthy snacking recipes.
What are your favorite Crispbread recipes? Please share via comments below.
Disclosure: "This is a sponsored post written by me on behalf of the Wasa. However, the text, images and opinions are my own."