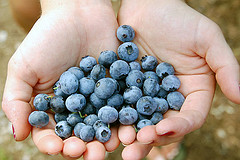 Diabetes Diet Plan Should Include Fruit, New Study Finds
Doctors who have recommended limited fruit intake in a diabetic diet in the past now have a compelling reason to change that recommendation. A new study by researchers in Denmark has found that more fruit does not have a negative impact on glycemic control for patients with diabetes. In fact, larger helpings of fruit daily could help diabetics shed excess pounds that often complicate the condition, and provide a healthy nutritional punch with each serving.
Details of the study
The study was conducted by researchers from the Department of Nutrition at Regional Hospital West Jutland in Denmark. Lead author Allan S. Christensen believes that the study may be the first of its kind in evaluating the effect of fruit on blood sugar levels on patients with diabetes.
Researchers looked at 63 patients who were overweight and had recently been diagnosed with type II diabetes. One group of the patients was advised to limit their fruit intake, while the second group was told to eat a minimum of two pieces of fruit daily. The first group ended up consuming around 135 grams of fruit each day, while the second group ate around 320 grams daily.
This and other related information about following a healthy diabetic lifestyle is brought to you by http://livehealthy-md.com.
Weight loss greater in fruit eaters
At the end of 12 weeks, researchers found that both sets of patients had lost weight. However, the group that consumed more fruit experienced the biggest weight loss, and the greatest reduction in waist size. There was no difference in blood sugar levels between the two groups.

In the study results, Christensen stated clearly that restriction of fruit intake in a diabetic diet does not appear to "improve glycemic control, body weight or waist circumference," according to a report at Medscape. He adds that the results suggest that fruit intake should not be restricted in patients with type II diabetes. The results were published March 5, 2013, in the online publication Nutrition Journal.

ADA recommends daily fruit servings
The American Diabetes Association (ADA) recommends fruit as a healthy part of a diabetic diet as well. Fruit can help diabetics and dieters satisfy a sweet tooth and provide ample nutritional benefits without packing on the calories. The Center for Medical Weight Loss also advises patients to eat fruit as part of an effective weight loss program.


Weight loss and diabetes management
Weight loss is often a key element to effectively managing or even reversing diabetes. Many patients who are diagnosed with diabetes or pre-diabetes find the best way to shed excess pounds is through a customized, physician-guided weight loss program. At the Center for Medical Weight Loss, doctors are specially trained to create personalized weight loss plans with consideration for each patient's unique metabolic rate. Programs incorporate diabetic diet, exercise, and personal counseling to ensure the greatest odds of success.
"We see diabetic patients all the time who lose weight and no longer need insulin. When patients lose five to 10 percent of their body weight, it is a given they will reduce their blood sugar significantly. Many no longer need medication," Dr. Michael Kaplan, founder and chief medical officer for the Center, explains.
The Center for Medical Weight Loss has 450 locations nationwide to help patients with diabetes lose weight and effectively manage their condition. Special introductory offers are available for first-time visitors at select locations.