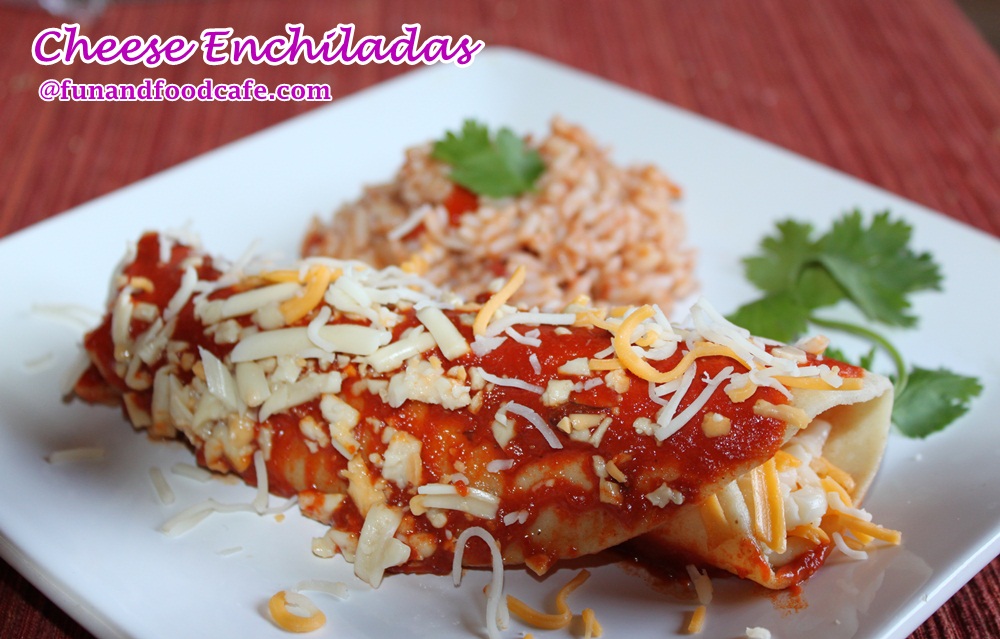 Its no surprise that time is a luxury when you have a full-time job and 2 kids fighting for your time and attention as soon as you get back home! So even a cook like me finds it hard to make elaborate or gourmet meals during weekdays. That's why I jumped at the opportunity to try and review a new alternative in ready-made meals. Fresh & Easy, the up and coming grocery outlet has recently launched a line of ready-to-eat meals, and last week, I was asked to try one of these and compare them with a similar gourmet meal made at home.
My 4-year old likes anything that has Cheese in it, so it was no surprise that she picked the package of Cheese Enchiladas when we went to a Fresh & Easy store. The meal contained 2 enchiladas with a side order of rice, so we picked 3 of these for our weeknight dinner option. When I make these at home, I use flour tortillas, ready-made enchilada sauce, some shredded 4-cheese blend for the filling, and some Spanish rice on the side.
Kitchen-To-Go Meal
The Kitchen-to-go meal was easily available, and was big enough to serve one adult person. It cost less than $5 per person for a serving of two enchiladas and rice. Taste-wise, I thought the enchilada sauce was a bit too salty, and high on the sodium content. But other than that, it was tasty, not restaurant-style, but definitely better than many other ready-to-eat frozen meals that I have tried. Plus, its fresh, and not frozen; so just heat it in the microwave for 1 minute, and you have a complete meal ready to enjoy. Since it is fresh, it does not contain too many chemicals and preservatives, which is an added bonus.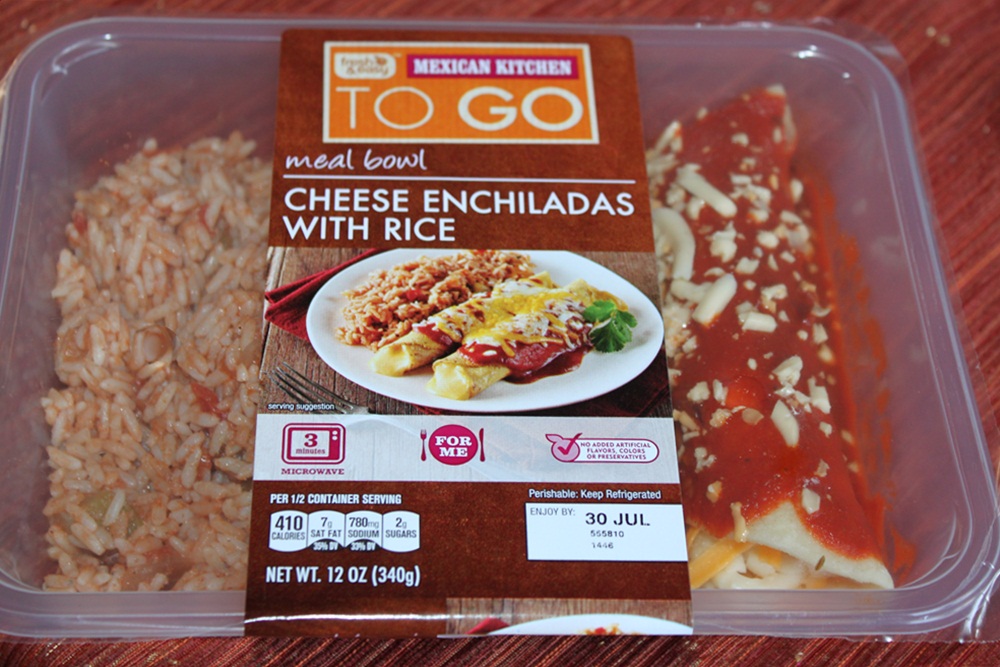 Homemade Meal
On the other hand, my homemade Cheese Enchiladas are definitely more tasty than the to-go option, mainly because I make my own Enchilada sauce with fresh tomatoes, onions, and spices. The shredded cheese that I use for the filling is also more flavorful than the one used in the to-go meal. However, my homemade meal costs around $9 for a serving of 2-enchladas and rice, compared to $5 for the to-go meal – almost a 50% savings in cost. Also, it takes me at least 30 minutes to make the meal from scratch, versus the 1-minute convenience that the to-go meal offers.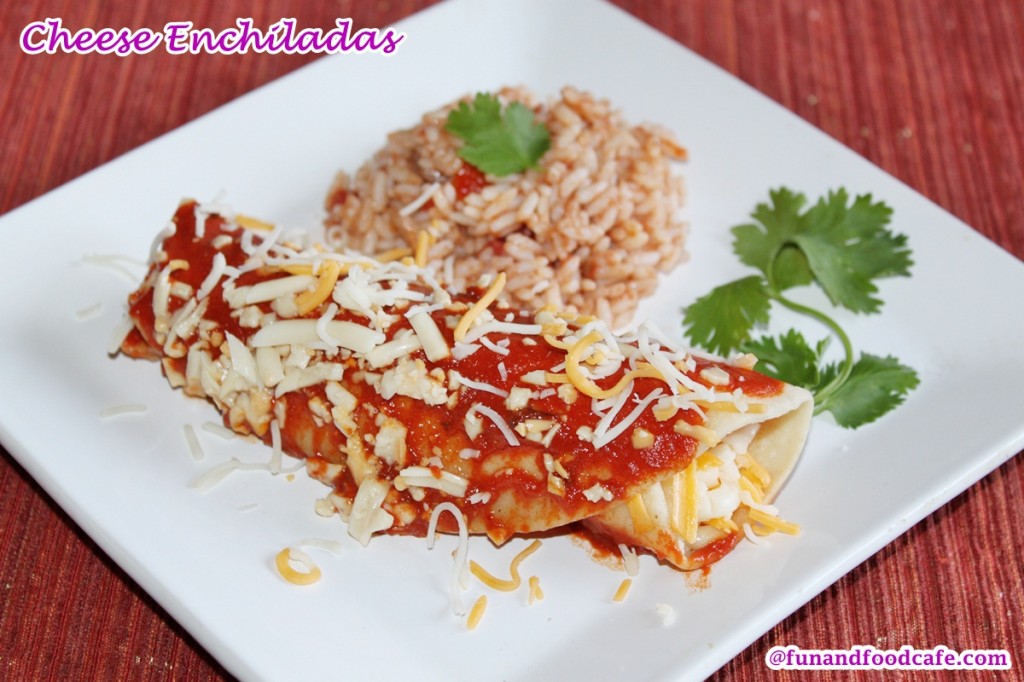 Would I Choose the Kitchen-to-go Meal for my family?
As a mom, my objective is to serve fresh and healthy meals to my kids and family, and surely there is nothing better than home-cooked meal. However, with a busy schedule and a hectic lifestyle, it becomes next-to-impossible to prepare gourmet meals everyday. The Kitchen-to-go Meals provide a healthy alternative to frozen foods which are high in artificial preservatives, and low in taste. Plus, the savings in cooking time as well as cost make it a really attractive option for weeknight dinners. In fact, it costs less than the price of a gourmet pizza delivered home! I would gladly choose Fresh & Easy to-go meals over a frozen pizza or any other frozen entree.
If you'd like to try one of these delicious kitchen-to-go meal options, then here is a coupon to get you started. They have a wide variety of options to suit any culinary inclination – Italian, Mexican, Asian or American, including Pizza for the crust-lovers in your family! It is not a gourmet meal, but Kitchen To Go meals can definitely be used as a quality, time saving shopping option when you want something good to eat, but just don't have as much time.
Sometimes you want ingredients. Sometimes you just want to eat. At Fresh & Easy, find freshly prepared meals that are ready to eat in minutes, delicious options that are ready to cook and even the raw ingredients you need to create your own recipes. Fresh & Easy makes grocery shopping easy with great food you can trust at prices you can afford and a small store to make it easy to get in, get out and get on with it.

Disclosure: Compensation for this post was provided by Fresh & Easy via Glam Media. The opinions expressed herein are those of the author and are not indicative of the opinions or positions of Fresh & Easy.