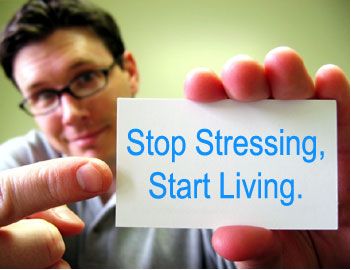 As a mother of a pre-schooler and a newborn, I know I often feel the need to just sit back and relax, but even that feels like a luxury these days! But am I complaining? definitely not, because I have carved my life to be happy with 5 hours of sleep at night, and enjoy the rest of the day with my little one and my family, finding time to squeeze in some relaxing activities that help me enjoy this phase of life rather than curse it, or simply live with it! Here are some activities that act as great stress-busters for me – you may or may not find them in other stress management articles, but they work for me, and they might surely work for you!
Get Some Sunshine
As lame as it sounds, the best thing that can relieve your stress are some glorious sun rays bouncing off your face and lots of Vitamin D. It is always a great idea to go outdoors and be one with nature to relieve tension and jittery nerves. Take a stroll in the park, ride a bike along the beach, visit an Art & wine festival, get your hands dirty in your garden, ride a sailboat, do something dramatic and adventurous as para-sailing, or indulge in a quiet walk in your nearest downtown – select an outdoor activity that you feel comfortable doing and let nature do its part of uplifting your mood.
Enroll in a Dance Class
Ok, easier said than done, but it is a proved fact that Dancing is a great way to relieve stress from all parts of your body. And doing it with a special someone, or a friend will give you the momentum you need to make this a commitment. I am keen on joining a Salsa class with my husband; though he has 2 left feet, I think this will give us the much-valuable "Us-time", and dancing will help us forget stress for sometime. If you can't join a dance class, just put on some fun music and start jiving to its tunes, right at home. Just get those feet moving!!
Play a Musical Instrument
The healing powers of music are not unheard of, and though listening to Music can be really soothing, research has showed that trying to play a musical instrument is a better stress-buster, because it forces you to concentrate on the notes and rhythm, and make meaningful music, thereby diverting your mind into a more peaceful and relaxing frame.
Get a New Hobby
As we grow older, we tend to succumb so much to daily pressures that we hardly find time to cater to our deepest desires! But it is never too late to learn, or do something that you always wanted to do! This is your chance to spend some quality time with your inner self – spend an hour or two every week doing something you always wanted to, be it learning how to make bath salts at home, knitting, weaving, glass painting, cooking exotic meals, ball-room dancing – just about anything that your heart desires, and that your daily schedule permits. Start slowly, don't aim for unachievable hobbies; remember, your intention is to give a break to your mind, not venture into a drastic change which will give you more stress than ever! I know some people who love playing games online, because it allows them to mingle with new people and make new friends in the cyber world. Check out WeLuvBingo.com for fun games online.
Play with Your Kids
As a new mom, I know how hard it is to entertain your infant or toddler and complete all house chores at the same time. Especially if you have a high-maintenance baby like mine, you'll be lucky if she spends 5 minutes playing alone! So the best way to beat the stress and keep both of us happy is to play along with her. Engage in games or activities that are fun for both – I recently discovered that playing Lego, or solving animal puzzles is so much fun! Never had I imagined that rolling on the floor and trying to chase butterflies on all 4's can be so invigorating! Or try some DIY stuff and fun kids projects to connect with your child. Playing with your kid will bring out the child in you, and being a carefree child is by far the best antidote for stress.
Solve a Sudoku Puzzle
OK, this one may seem out of the blue, but really, whenever I feel really tired or depressed, I get to my rocking chair, put my feet up, take a pencil and set forth to complete a Sudoku puzzle. The 10 minutes of concentrated recluse that it provides me helps distract and freshen my mind, not to mention the exhilaration I feel when I solve the puzzle faster, beating my previous record! The idea is to give your mind a chance to focus on something other than what's making you anxious – you can choose any puzzle you like, but I would refrain from digging into the very difficult crossword puzzles as that would bring on more stress than fun! Stick to simple moderate-level word or numeric puzzles, or pick up one of your children's picture puzzles and get going. it will give you a 10-15 minute break which is as good as a Power Nap.
Take a Vacation
This doesn't need much persuasion, right? And yet there are so many people out there who fail to understand the importance of taking a break and spending quality time with family. Just visiting a new place, taking in new surroundings, and satiating your inner curiosity about a different realm of living is enough to make your mind break free and enjoy the new things. Agreed, sometimes its hard to accommodate a large vacation into our schedules, when so, just drive to a nearest retreat and check-in at a resort that gives you breakfast in bed, has a view of mountains or the sea, and preferably has a hot tub and/or spa to melt away all your stress! For those with tiny tots, get a hotel which provides on-site child care, so you can spend some time alone or with your spouse, without getting worried or guilty about your kids.
Do Yoga or Meditate
Any kind of exercise is good to fuel the brain and free the mind, but when it comes to managing stress, Yoga beats all forms of exercise. It is partly because of the slow and sustained motions involved in Yoga, and also the inherent breathing techniques which help relax your mind and sooth your nerves and muscles, increasing the levels of oxytocin and other Happy Hormones released into your system. Meditation is another classic relaxation technique, and you can choose to do it in your backyard, or in a room facing a window that brings in sunlight.
Eat Good Food
There is loads of research to support that good food often reflects into a good mood. However, before trying to grab that chocolate bar or your second cup of coffee, do understand that foods that help you feel better are the ones that don't label as cravings; that is, vegetables, fruits, nuts, whole-grain bars are all good mood supporters, whereas sugar and caffeine will raise blood sugar levels leading to more stress and anxiety. So switch to Quaker Oats bar instead of chocolate, and some soothing herb or flower infused tea instead of coffee! By the way, indulging in a piece of dark chocolate once in a while is totally approved!
Get a Massage
There's nothing like the healing power of touch when it comes to relieving stress from each muscle in your body. It pays to book a massage appointment once a month for that uninterrupted hour of deep-tissue therapy. It not only removes temporary pain from neck, back and shoulders, but also helps you attain a more peaceful and agreeable state of mind.
Well, these are some things that I do to help me relieve my stress. I am sure there are several other stress management techniques, you just have to choose what works best for you, given your time and schedule.
How do you manage stress in life? Please leave a comment and let us know!