These days, almost everyone is moving towards smart gadgets, and the concept of Smart Homes is no longer a dream. Technology has moved by leaps and bounds and more likely than not, you will find a gadget that solves any of your problems! With the ease of accessibility and healthy competition keeping the prices in check, it's easy to get your dream products into your home without breaking your bank! If you are tech-savvy and love surrounding yourself with technology, then you will like this list of my latest 7 favorite Smart Home Essential gadgets. From basic necessities to cost savings to WOW factor, we have you covered!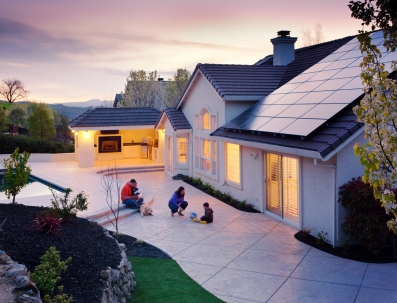 Sunrun Solar Roofing Systems
Everyone knows the befit of Solar Energy these days. Its not a concept that's new, and is gaining popularity with every passing day. Though many companies can install solar panels for you, the upfront cost is high. That's why I like Sunrun because it leases out solar service, a way to get solar on your roof without the high upfront cost and hassle of ownership. Sunrun installs, insures, monitors and maintains a solar system that is designed specifically for you and your home. You just pay a low, locked-in rate for the electricity that the panels produce. It also monitors your solar system's production remotely, so you have peace of mind against rising energy charges. Just one phone call will get their reps to your house and they can go over the entire process in detail, along with all long-terms costs and savings. Plus, they even have a special offer for Fun and Food Cafe readers – If you go solar with Sunrun before Nov. 30, you'll get a $500 VISA® Prepaid Card. (Conditions apply.) Get a free solar quote here. I'm going to schedule a call soon, and I suggest you should do it too!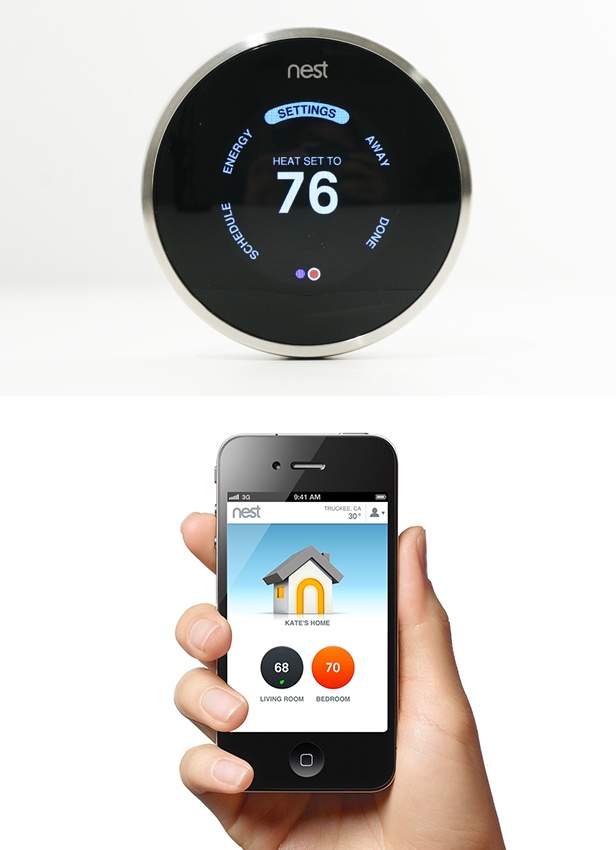 Nest 2.0 Smart Thermostat
Everyone is probably familiar with Nest thermostat, but now its successor, the Nest 2.0 is sleeker, smarter and more efficient than ever! It brings new compatibility to homes with three-stage heating systems, and those with emergency heat for heat pumps, and whole-home humidifiers and de-humidifiers. Its auto-away and auto-scheduling feature turns off your heating and cooling within 30 minutes of your departure form the home,
plus its smart enough to learn precisely how long it takes to get a home to the desired interior temperature, taking into consideration current weather conditions, and gets working so you wake up or come back to a home that's at the perfect temperature that you like!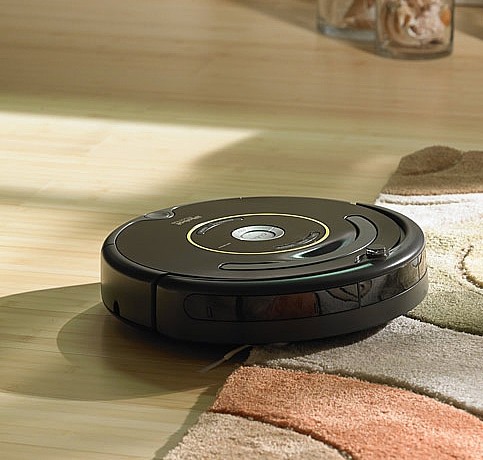 iRobot Roomba Vacuum Cleaner
Roomba vacuums dirt, dust, hair and debris from your carpets, hardwood, tile and laminate floors, automatically adjusting to different floor surfaces as it moves through your home. Featuring AeroVac Technology, Roomba 650 easily handles fibers like hair, pet fur, lint and carpet fuzz. With iAdapt® Responsive Navigation Technology, the Roomba cleans more of your room, more thoroughly, making multiple passes over every section of floor. Roomba effortlessly gets under and around furniture and along wall edges, going under bed skirts and curtains, avoiding stairs, following walls and navigating through loose wires. And it also has a wall-detection system so that it only cleans the rooms that you want, and then goes back and sets itself into its charging dock:) Awesome right?! I need to get this one for sure!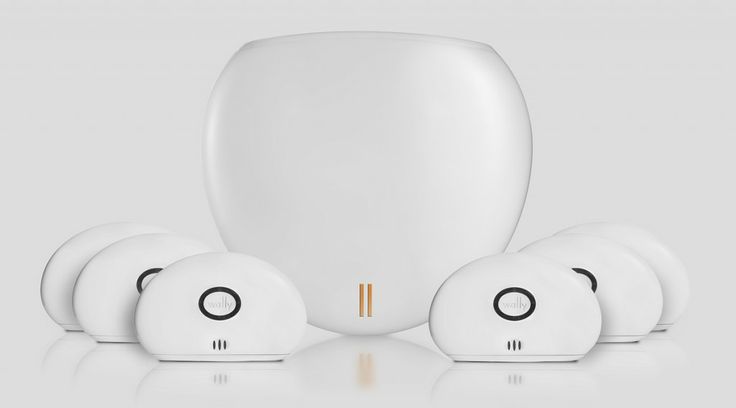 WallyHome Leak & Mold Detector
Water leaks and molds are major problems for homeowners, but here's a gadget that will monitor and alert you if your house has any leaks or mold problem. WallyHome is a network of sensors that detects moisture, temperature and humidity changes. It comes with a hub that uses the electrical wiring in your house as an ad-hoc wireless network – connecting to the six sensors that come with the kit. An app for your phone lets you track changes all over your house, and you'll get notifications whenever there's a serious problem.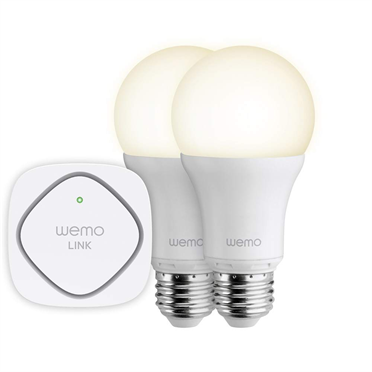 WeMo LED Lighting System
WeMo Smart LED Bulbs are warm, bright light bulbs similar to traditional 60-watt incandescent, and they only consume 10 watts of energy and produce very little heat. These bulbs will help reduce the amount of energy you use and help with your cooling costs–saving you money. However, you can control your lights using your smartphone app from anywhere. You can also dim or brighten the lights to suit your mood. You can set them to turn on/off remotely, even set your own schedules, and combine them with other Wemo products to create your lighting ecosystem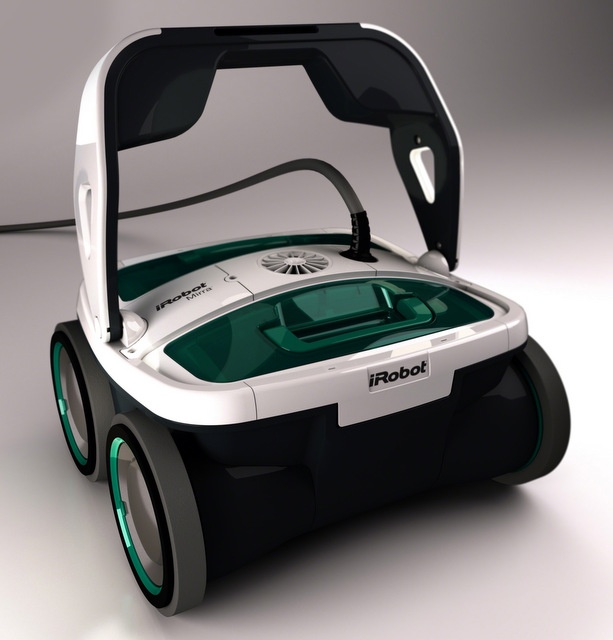 iRobot Pool Cleaner
The new Mirra 530, listed @ $1,299.99, has a far sleeker design, with huge wheels that hug the below-the-water-line surfaces of the pool and cleans at the rate of 70 gallons per minute! It uses a floating power cord, but otherwise utilizes the pool's own water to clean the pool. In fact, the Mirra filters the water as it cleans. It sizes up the pool and is fully aware of its environment. It makes multiple passes over the floor and walls of the pool, always avoiding entangling itself with its own power cord. A scrubbing brush cleans the surfaces while filters capture debris as tiny as two microns.
Moens ioDigital Shower System
Ever felt frustrated getting drenched with a spasm of cold water when you turn on the shower? Moen solves your problem. It's latest ioDigital shower system is designed to be intuitive to program and use, and it features an LED-based feedback system that indicates when the water temperature has reached the appropriate level, as well as when a home's supply of hot water is running out. You can set it remotely, and it also offers the option to pause the flow of water while shampooing or just soaping up, to prevent wasting water. Plus, it provides a choice of four presets so mom, dad and the kids can each have their own comfort setting!
I hope you loved these 7 gadgets that are my current favorite Smart Home Gadgets. I've tried to find ones which meet the Smart Home needs and do not have a huge price label at the same time (compared to its competitors). And if you own any of them, please do let us know your review, or feel free to share some of your favorite gadgets.
Disclosure: I was selected for this opportunity as a member of Clever Girls Collective and the content and opinions expressed here are all my own.