"This shop is part of a social shopper marketing insight campaign with Pollinate Media Group® and Slimfast, but all my opinions are my own. #pmedia #14daystoslim http://my-disclosur.es/OBsstV"
My younger one is a year old now, and I feel tired when I try to hold him for too long during walks, or feel out of breath when I climb the stairs while holding him. Are these signs of aging? I think not, but they are definitely signs of being totally out of shape, and its time I took this seriously! Till now, I had been breastfeeding him and didn't feel the need to do anything much to lose weight. But now that I am on the path of weaning and don't feed him as much, I see that the pounds are piling back on, and the belly pouch that everyone complains about all the time, is not something that I can ignore anymore. Add to the fact that I have free access to junk goodies like cookies, ice cream, chips and soda at work, I am sure to go way beyond my pre-pregnancy weight if I don't take some action right now!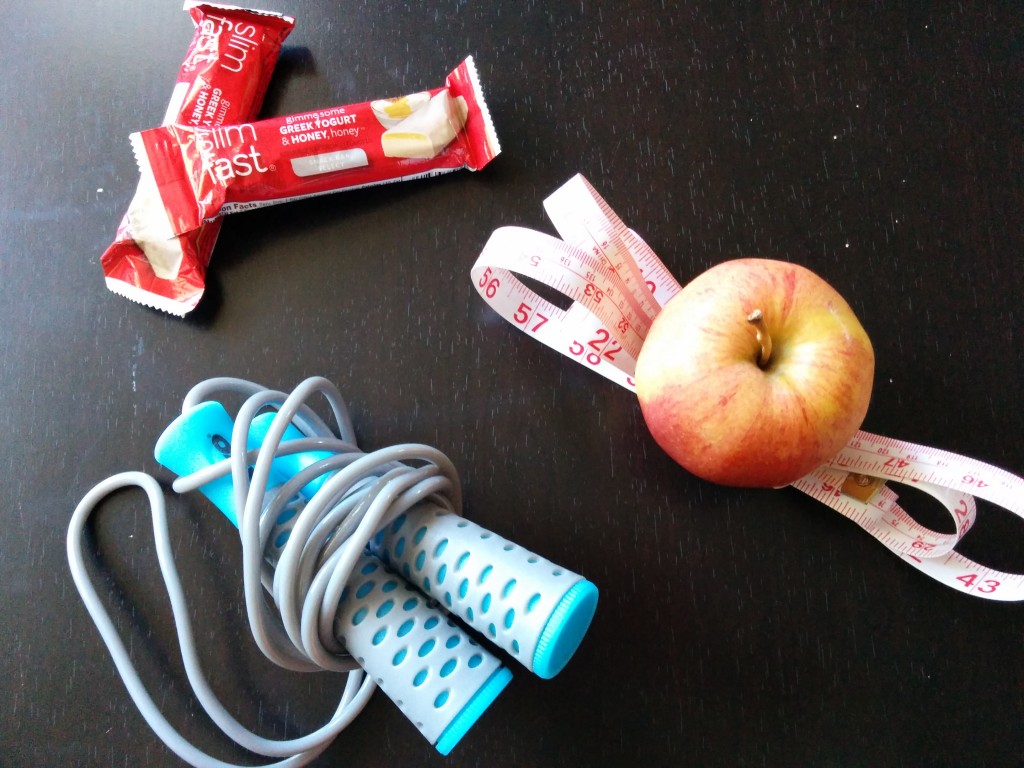 I have heard about all kinds of crash diets, and I know they will get you to lose weight in 2 weeks, but you will also lose muscle in this process, which is definitely not a good thing, and as soon as I stop the diet, I will probably start on the weight gain path again. So this time, I decided to be prudent and make a plan that works for me in the long run. I give myself a target of 2 months to lose 10 pounds if possible – the key is to lose weight, without losing muscle, and also to feel stronger and more energetic. I talked to several colleagues at work who have done this successfully in the past, and also spoke to a fitness coach for her guidance. Everyone had long elaborate fitness plans for me, but being a mom who also works full-time, I do not have the time to hit the gym, join a diet club, or dedicate an hour a day to exercise. I have to fit this without disturbing my normal schedule, so I searched online for some convenient at-home exercise routines which I think are perfect for a beginner like me. I know this will have to be a mix of diet and exercise, so here's what my tentative plan would look like, for the coming two months:
Diet & Nutrition
No weight loss goal can be achieved without a balanced diet that focuses on a reduced calorie intake. If you've read my previous post about How To Burn Calories, you'll know that its a simple math – 3500 calories equals to one pound of weight lost, so you have to reduce your calorie intake slowly till you reach your goal. And I plan to do this by restricting to 1400 calories a day, and also evade form junk snacking – I am going to try the new Slimfast Snack Bars to replace the cookies and chips that used to be my mid-day snack. By the way, if you need a strict plan to lose upto 6 pounds in 2 weeks, check out the Slimfast® 14 Days to Slim program. Its very detailed, includes a whole week's diet plan, and is simple to follow. All you have to do is swap 2 meals each day with a Slimfast® protein shake or meal bar. Your third meal must be 500 calories, plus you can have (3) 100 calorie snacks or pieces of fruit each day, to maintain a 1200 calorie/day diet. Plus you have to do about 30 minutes of light/medium exercise daily, and make sure to drink plenty of water!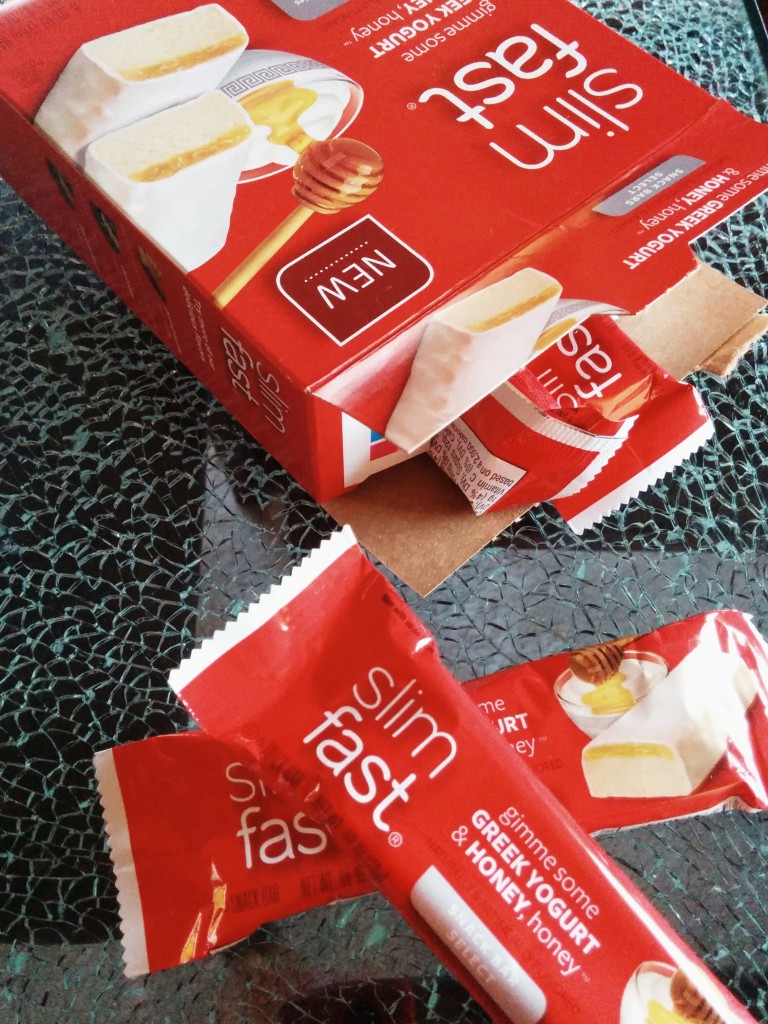 I am going to kickstart my morning with a protein-packed smoothie for breakfast, around 200 calories, eat a 450-calorie lunch that includes a salad, veggies and carbs, maybe some Yogurt or Low-Fat milk, use a couple Slimfast bars for my snack (120 calories each), and get the remaining 500 calories from dinner. With my current calorie intake at roughly 2000 calories, this deficit will help me lose the weight gradually, as I will mostly cut out all the fatty snacks that I had been munching on! I will still allow myself an occasional sweet treat, like these decadently healthy Spinach Banana Muffins, which are devoid of artificial sugar, and are actually quite healthy and filling!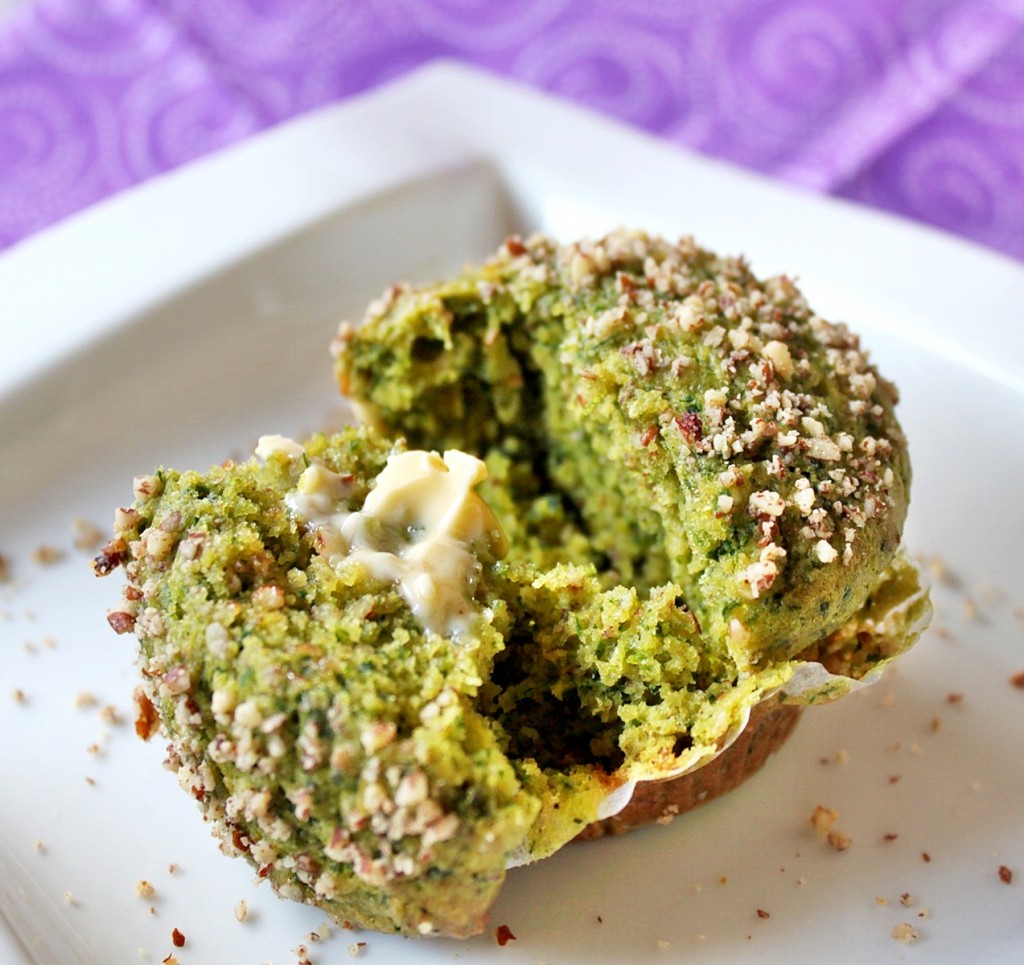 Exercise & Strength Training
The second-most important part of any weight-loss plan is obviously Exercise. As I stressed earlier, I want to lose weight without losing muscle, I need to include some sort of fitness routine – since I don't really have much time to invest in this, I am going to use the following Circuit routine :
10 minute circuit, repeat twice or thrice as you can
20 squats, 10 push-ups, 20 lunges, 10 dumb-bell rows, 15-second plank, 30 jumping-jacks or jump rope
Rest for 1 minute
Repeat the circuit 2 or 3 times
Repeat the whole routine every alternate day
Here's the video that I'm going to follow. its for a Beginner's at-home workout. You can find many more on Youtube, I just found this to be good enough for me:)
So, what do you think of my plan? Do you think it will work, or are there any suggestions you might have for me? I think overall its a good plan, and it might just succeed, provided I stick to the plan:) I am also hopping over to Slimfast's facebook and pinterest pages to get more inspiration. But it looks promising, and the beaches at Mexico are calling out for a vacation, so I have enough inclination to give this a serious try. My main binge eating happened during snack time, and thanks to Slimfast, I have found an alternative I can stick to. I will keep you guys updated on how it goes. Meanwhile please do share your go-to products that that helped you achieve your weight loss goal in the past…