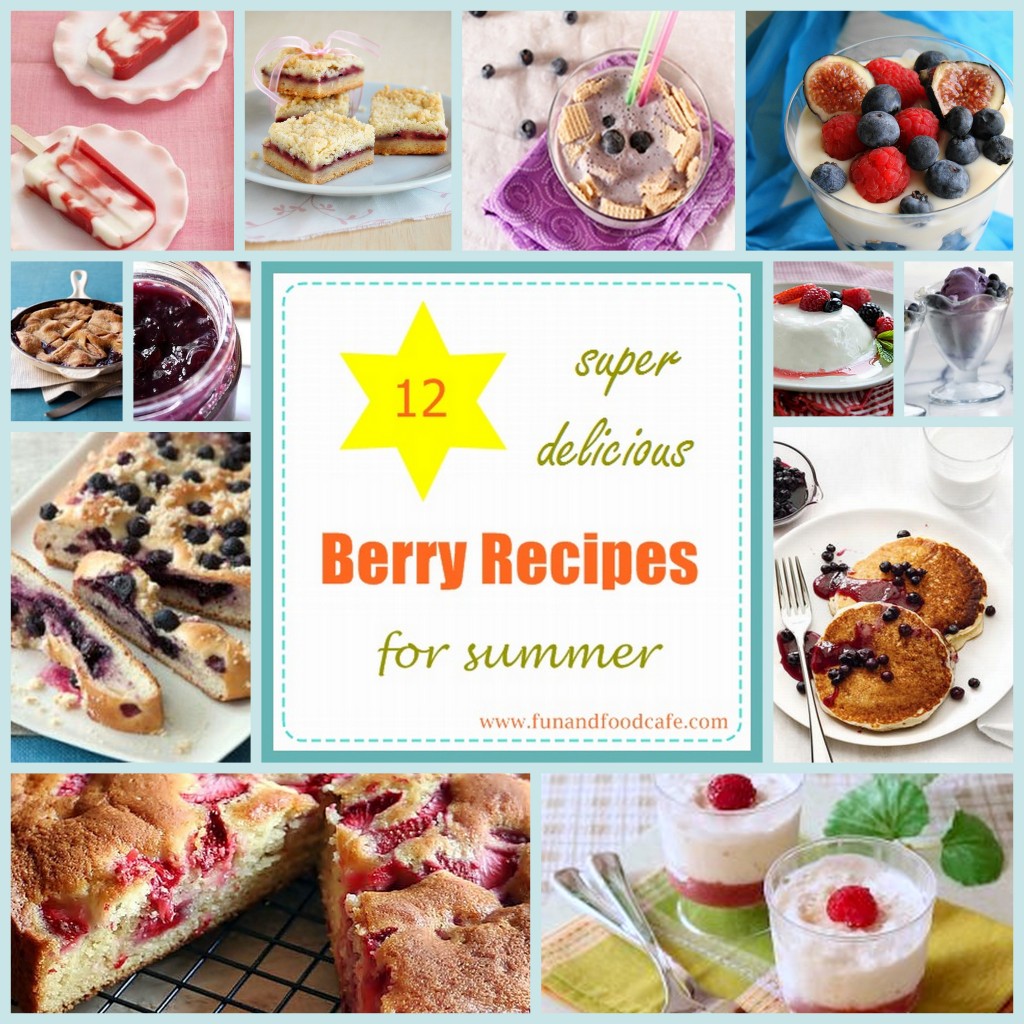 Berries are not called Superfoods without a reason! Fresh berries are packed with vital nutrients, such as antioxidants, which help to protect our cells from harm caused by free-radicals, or molecules responsible for aging and certain diseases. When our body uses oxygen, we naturally produce free-radicals, which can damage our cells. Consuming fresh berries helps in slowing down this process. They also contain high amount of fiber, keeping you full for a longer time. Strawberries contain more vitamin C in a one-cup serving than one orange, and are particularly high in folic acid. Cranberries help in preventing urinary tract infections and also act as a natural pro-biotic, supporting healthy bacteria that grow in the gastrointestinal tract and aiding in digestion.
Summer is synonymous with Berries – the fresh bounty that adorns the local markets and vegetable gardens with flavorful fruits like strawberries, raspberries, blueberries, goji-berrries, blackberries, boysenberries, huckleberries and more, is sure to bring a smile on your face every time you look at them. So celebrate Summer's bounty with these fail-proof and deliciously addictive Berry Recipes.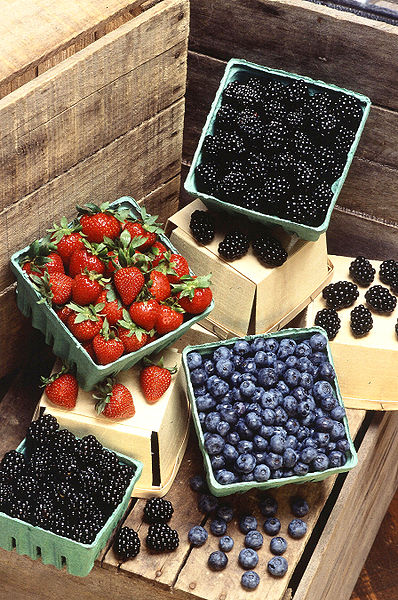 12 Super Delicious Berry recipes for Summer

Blueberry Pie Ice Cream Shake
Blend some fresh blueberries with cream cheese, ice cream and milk for a frozen treat that tastes just lika a Blueberry Pie

Rice Pudding with Mixed Berry Sauce
Indulge in a rich and creamy rice pudding that is layered with a mixed-berry sauce for a contemporary look and a classic taste

Fresh Berry & Fig Parfait
Just take some greek yogurt and layer it with farm-fresh berries and honey-drenched figs for an elegant parfait

Apple & Blackberry Skillet Pie
tart blackberries pair with fresh red apples to make a pie that can be baked right inside a cast-iron skillet

Fresh Blueberry Ice Cream
What better way to enjoy the summer than by relaxing in your backyard with a cup or two of home-made blueberry ice-cream

Berry-licious Freezer Jam
Use all your berries and preserve their taste for the whole year by making them into jams and jellies that can be frozen for future use

Fresh & Fruity Blueberry Foccacia
A new taste on an Italian classic, try this sweet foccacia layered with fresh berries on the top

Strawberry Yogurt Popsicles
Please the kids and adults alike with these make-ahead strawberry cream cheese popsicles

Coconut Panna Cotta with Berry Topping
Panna Cotta, a creamy dessert mildly flavored with coconut, and topped with fresh berries in sauce, makes an elegant party treat

Raspberry Cookie Bars
Use raspberry jam to make layers in this cookie crumble recipe to create deliciously fruity Blondies

Sour Cream Blueberry Pancakes
A perfect beginning to a day, these sour cream pancakes served with fresh blueberry sauce will make you smile early in the morning

Strawberry Buttermilk Cake
Use all your fresh strawberries and mix them with buttermilk and cake batter to make this perfectly soft fruit cake
How to Freeze Fresh Berries
Now, I'm sure we all have a packet or two of frozen berries in our freezer that we use to make smoothies, ice creams, pies, cakes, and muffins, long after their season is gone. But instead of spending money on these, why not buy a bulk of fresh berries during Summer and freeze them yourself? Really, there's nothing much to the process except cleaning, drying, freezing and sealing in bags! Here's how you do it:

1. Rinse the berries gently in cold water. Or take a colander, fill it with cold water and swirl the berries in it with your fingers to remove dirt.
2. Let them dry out for about 15 minutes, draining as much water as possible.
3. Spread the berries in a large oven pan or baking tray so they don't stick to each other while freezing. Pop the tray into a freezer overnight.
4. Remove the frozen berries and fill them up in an air-tight zip-lock bag and store them in the freezer. Thaw before using in the future.
We all know how important it is to eat healthy, and when you have something as delicious as Summer berries available in your local Farmer's market for less than the price you pay for one dessert or coffee, you would be a fool to not capitalize on this opportunity! I hope you like these 12 delicious recipe that I have picked for you. What are some other ways that you enjoy your berries? Please share your favorite recipes via links and comments!