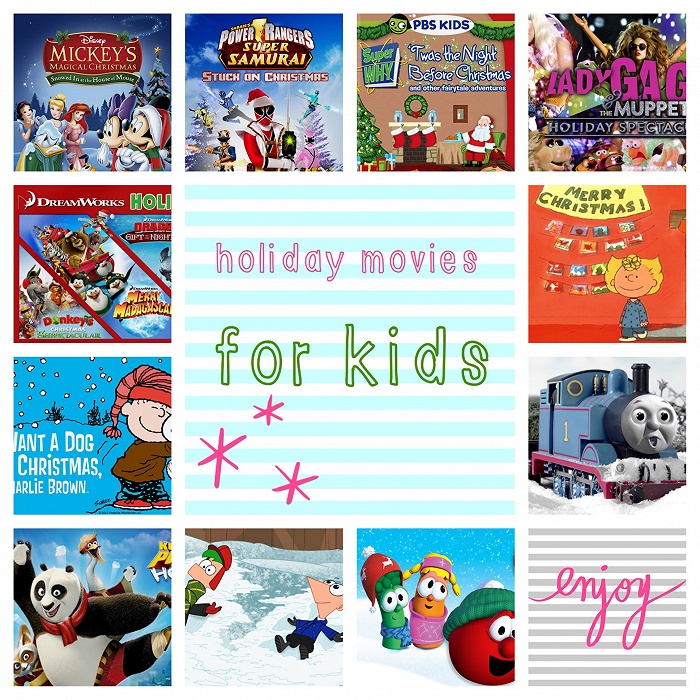 Are you waiting for your Kids to be off school? And wondering how you'll entertain them all day long, for almost 10 days?! Trust me, I'm in the same boat! We do have a small trip planned to Disneyland, and I have a list of 50 things I could do with them to keep them busy. But still, there will be times when I'm going to turn on the TV to keep them engaged while I get a break, and if they are going to watch TV, it might as well be a rewarding experience on something like the new Xfinity X1. I was blown away by the demo that I saw at their store last week, and definitely impressed to see Linear TV taking on this new fresh look with cool and ultra-useful features like Search across Live TV and On-Demand shows, 5-stream DVR, X1 Voice Control features, separate KIDS area and Social Share for videos and photos, and seamless transitions of live streaming across devices.
Anyways, no matter what form of entertainment you choose, here's a list of my Top Picks for family-friendly movies centered around the Holiday theme. Movie nights are a great way to get together and have some fun – like stress-free entertainment. Just grab a bunch of comforters, maybe some popcorn or hot chocolate, and tuck yourself in front of the TV for a couple hours of entertainment. Movie night is a great way to enjoy some good family time, and here are some Classic Holiday Themed movies that will drench you in true holiday spirit and teach you a thing or two as well, all without getting up from your seat! The best part, give your fingers some well-needed rest and use your X1 voice remote to just search for these classics. Use voice commands to change channels, find movies or shows, get and pick recommendations, and immerse into the magic of some serious entertainment!
Arthur's Christmas
Arthur Christmas reveals the incredible, never-before seen answer to every child's question: 'So how does Santa deliver all those presents in one night?' The answer: Santa's exhilarating, ultra-high-tech operation hidden beneath the North Pole. But the hero of the story is Santa's clumsy son Arthur who gets put on a mission to give out a present they misplaced to a young girl in less than 2 hours. A fun and engaging watch.

The Polar Express
One of the best-made movies ever, The Polar Express is a delightful animated rendition that you can watch again and again. Tom Hanks voices multiple roles in this memorable tale about a train trip to the North Pole and the wonder of Christmas, as seen through the eyes of a young boy. Take on a journey with the kids on Polar Express, and you'll turn into a believer yourself!

Miracle on 34th Street
When a nice old man who claims to be Santa Claus is institutionalized as insane, a young lawyer and a little girl decide to defend him by arguing in court that he is the real thing. This is a great story that establishes faith and belief in life's little miracles, and indeed is a must-watch!

A Charlie Brown Christmas
With a 5-star rating, the Peanuts gang is sure to enthrall you in this classic Christmas special. A perennial favorite that addresses the material and spiritual aspects of the holiday season, combined with beautiful holiday music, this is a tale that kids and adults will both enjoy together.

KungFu Panda Holiday Classics
Everyone loves Panda Bear, right? Especially when it promises to knock you off with his super-cool Kung Fu antics! This heartwarming seasonal tale celebrates family bonds, as well as victory of right over evil, and will definitely keep your whole family entertained for the entire time it runs on your screen.

Home Alone
Left at home accidentally while his family heads off on a Christmas vacation in Paris, a 10-year old is left to defend his home against two bumbling burglars who are taking advantage of the fact that so many families are out of town. Kids will be impressed by Kevin's ingenuity in protecting his turf, and will laugh out loud at the cute tricks he employs to keep them at bay! Total family entertainment!

Fred Claus
This movie introduces kids to Santa's not-so-nice brother, Fred. However, when an audit company threatens to shut down the North Pole, the bickering brothers must put aside their differences to save Christmas. A neat way to understand the true meaning of Christmas.

Rise of the Guardians
A rare treat, this Christmas movie is best for kids aged 7 and up, who'd rather imagine Santa battling dark forces alongside the Easter Bunny than nibbling cookies and milk. Watch Santa in a new light and new attire!

Curious George: A Very Monkey Christmas
This is a sweet story about George and the Man with the Yellow Hat's preparations for Christmas and the lessons they learn about the meaning of the holiday along the way. They have difficulty determining what to give each other on Christmas Day, but ultimately come to realize just how much they mean to each other and are able to solve their gifting dilemma. A nice watch for little kids.

Mickey's Magical Christmas: Snowed In at the House of Mouse
If you are a Disney fan, then this one's for you. Starring Mickey Mouse and 35 of the Disney's most beloved characters, Mickey's Magical Christmas: Snowed in at the House of Mouse is a one-of-a-kind adventure that joyously captures the spirit of Christmas and is sure to delight the entire family.

So, there's your list of feel-good Holiday movies that will bring out the true spirit of Christmas. Enjoy it on a cold winter day, laid back on your couch and enjoying some Hot Chocolate. And if you haven't tried X1 yet, I'd suggest you take a trip to an Xfinity store and watch it live-in-action, or you can watch this clip to whet your curiosity. Check out the Voice-controlled Remote, its awesome!
This is a sponsored conversation written by me on behalf of XFINITY. The opinions and text are all mine.