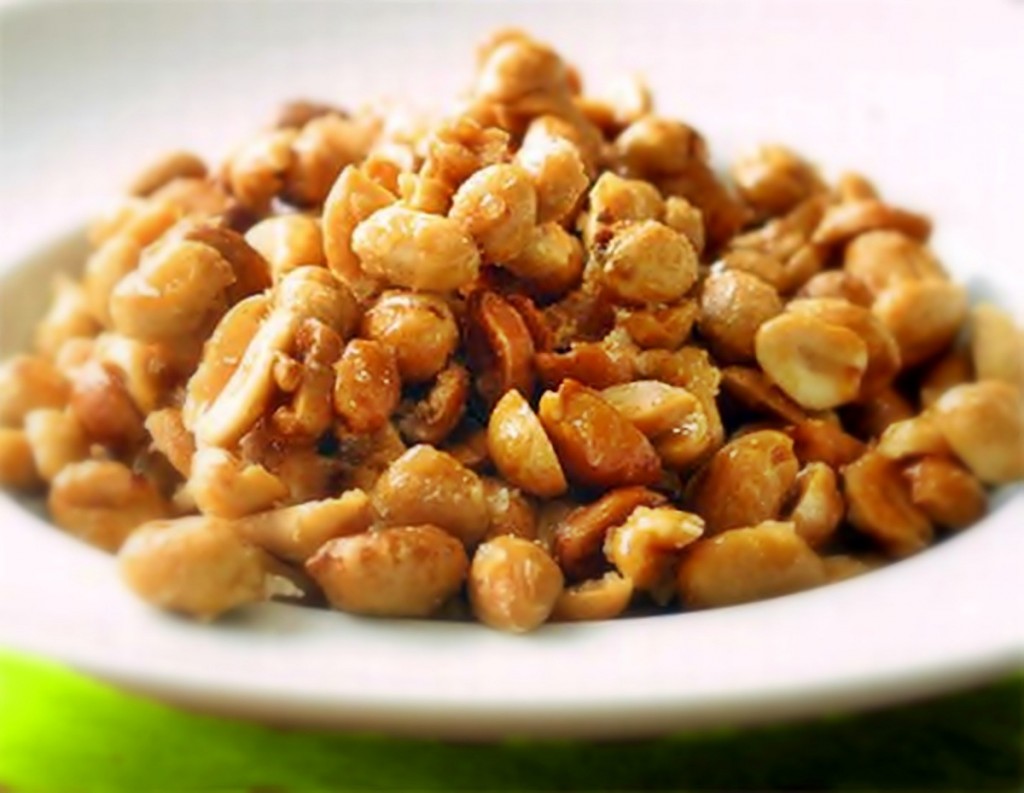 Honey Roasted Peanuts
There's nothing like a bowl of crunchy peanuts and a pack of beer on Game Night! and if you add a bit of sweet and smooth honey flavor to them, there's no stopping your cravings. Unfortunately, these nuts do not come free, and if you invite people over, you can end up spending quite a bit of money on the Planter's Peanuts! On the bright side, these are extremely easy to make at home; all you need is a can of peanuts, some honey, and an oven, and voila, these tiny tidbits are ready in no time! So save some money, and win compliments from your friends by trying to make these Honey-Roasted Peanuts at home! They are great as an appetizer or a snack.
My 2 year-old loves them, especially as she feels they taste just like her favorite peanut butter! Plus, peanuts are very high in protein, and even honey has several medicinal qualities, so you can feel good about the snack that you eat. But these are seriously addictive, so be sure to bake a big batch, for they will be gone in no time!

Honey-Roasted Peanuts
Prep Time: 5 mins
Cook Time: 20 mins
Serves: 6

Ingredients
16 ounces roasted unsalted peanuts
1/3 cup honey
1/2 cup sugar
2 tsp chunky kosher salt

Method
Heat the oven to 350°F and spray a cookie sheet with baking spray.

Melt the honey over medium heat or in the microwave until quite liquid. Pour over peanuts. Stir in the sugar and salt and spread out on the baking sheet.

Bake for about 20-25 minutes, stirring frequently. Make sure you stir in the peanuts on the edges so they don't burn. When slightly brown, remove from oven. Let cool completely then break up any big chunks and store in an airtight container.

Delicious & crunchy honey-roasted peanuts – the perfect blend of sweet and salt, make this an ideal snack for those movie nights or super-bowl hangouts!


Be it Super-Bowl, a Game Night, a gathering of friends or you just need a delicious and healthy snacking option, try this recipe – I assure you it will not disappoint! This one is a favorite in our house, in fact, several colleagues at work have asked me to bake batches because their kids loved it. So make these for your kids too, and feel happy about giving then something that's as tasty as those found on grocery aisles, yet healthy & homemade.