<!– END Burst Media CODE –>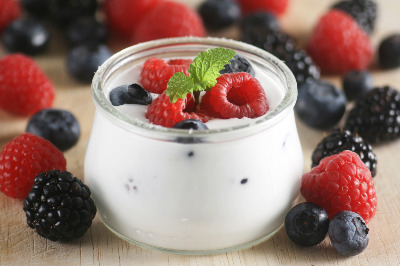 Greek Yogurt with Fresh Berries
Summer is finally on in full swing, and I'm sure most of us are planning trips to the beach to laze around and enjoy the water, sand and the sun, as it shines in all its glory! But getting fit for the summer outfits is also high on the priority list, and these tips from Keri Glassman, a nationally recognized nutrition expert, will help you lose those excess pounds, without losing too much on the taste. Dairy is a significant part of a healthy diet, and that's where Calcium-rich, Non-Fat Yogurt comes to your help. Dannon Oikos® is a creamy-thick nonfat yogurt, made through a traditional Greek straining process which makes it an excellent source of protein, along-with being a good source of calcium and low in calories. This summer, Keri Glassman and Dannon Oikos are encouraging you to 'Grab a Spoon 'til June' with rich and creamy 0% fat Dannon Oikos® Greek nonfat yogurt to help you stay on track towards your goals while at the same time adding spice to your normal routine!
What is Greek Yogurt
Yogurt is rich in naturally occurring calcium, potassium, phosphorus and dietary protein. In addition to being a legitimate "superfood," yogurt may also help you burn extra fat and calories. However, even between yogurts, there are some that hold the edge. Like Greek Yogurt – which is strained extensively to remove much of the liquid whey, lactose, and sugar, giving it its thick consistency. In roughly the same amount of calories, it can pack up to double the protein, while cutting sugar content by half. Typical Greek yogurt made in Greece may use either goat's milk or cow's milk, but the yogurts found in US only use the latter. You can read more about the comparison of Greek Yogurt vs regular Yogurt for more detailed information.

Why is Greek Yogurt So Special

High Protein – A typical 6-ounce serving contains 15 to 20 grams, the amount in 2 to 3 ounces of lean meat. That makes it particularly appealing to vegetarians, who sometimes struggle to get enough of the nutrient

Low Carbohydrates – Going Greek is a smart choice for low-carb dieters. It contains roughly half the carbs as the regular kind—5 to 8 grams per serving compared with 13 to 17. Plus, the straining process removes some of the milk sugar and lactose, making it more suitable for those watching their carbs

Low Sodium – A serving of Greek yogurt averages 50 milligrams of sodium – about half the amount found in most brands of the regular kind, and we all know the importance of a low-sodium diet in our life, right?
When I got this opportunity to review Dannon Oikos greek yogurt, I took it up to compare how it would rank with the Fage brands that I've tasted previously. And I have to say, it does stand up to its promise. I purchased 2 flavors – Black Cherry and Honey, because I have a sweet tooth, and also because I'd never tasted black cherry flavor in Yogurt, so it was worth a try.Each cup of Dannon Oikos yogurt contains between 80–130 calories and 12–14 grams of protein, which is more than the protein found in most protein bars that are equivalent in calories. The taste was sweet – with the fruit or honey lying at the bottom of the cup and the thick creamy Greek-style Yogurt covering most of the cup, this is a perfect combination of sweet and tart. I loved both of these, and would recommend them to anyone who wants to add flavored yogurt to their diet.
Here are some of tips from Keri to help you get started – be sure to visit OikosYogurt.com for more tips, messages, advice, recipes and more. There are numerous ways to enjoy yogurt, and no, I don't mean just fruit and yogurt. Look at these variety of Yogurt Recipes which work by substituting high-fat ingredients like cream and butter with low-fat yogurt. From breakfast to lunch to snacks, they have a recipe for every meal!

Every Meal Is A "Monday Morning". Focus on eating better, one meal at a time. Otherwise it can be easy to get discouraged – forget the worry! Your only mission: Make the next meal you eat nutritious, balanced and satisfying.

Don't Eat Around A Craving. Honor your craving with a conscious indulgence – take a few deep breaths and find a healthy alternative! Try satisfying your sweet tooth with Dannon Oikos® Greek nonfat yogurt, it is nutritious but still has an incredible taste.

No-Excuses Exercise. Sometimes the biggest barrier to working out is just getting there so a good option can be to make it as easy as possible—throw in a workout DVD or even going for a walk takes away excuses and gets you moving!

Satisfying Proteins. A moderate-protein balanced diet with a reasonable amount of fiber, carbohydrates and the appropriate amount of healthy fats is the best way to maintain a healthy weight. Dairy is a great source of protein, try a creamy Greek nonfat yogurt like Dannon Oikos, it has 12 -14g Protein (24%DV) while regular low-fat yogurt has 5g protein (10%DV) per 5.3oz.
My favorite recipe featuring Greek yogurt is this incredible Strawberry Yogurt Popsicles. Though I use cream cheese for the kids, I substitute it with fat-free greek yogurt for a healthier, low-calorie alternative for myself. This is one way I can enjoy fresh berries in Summer, while incorporating calcium and protein into these frozen treats. What are some of your favorite greek-yogurt recipes?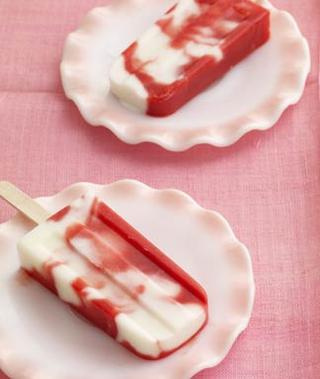 Greek Yogurt Strawberry Popsicles
A healthy and balanced diet is a part of any fitness plan, and to include dairy, especially Yogurt in this plan, is often the easiest and most economic alternative. Those with a high metabolism are often envied for their ability to eat large amounts of food and not gain a pound. Your body's metabolism is the measurement of how many calories that you burn per day. Fortunately, your metabolism isn't entirely genetically determined. Making certain changes to your diet and lifestyle can ramp up a sagging metabolism. Consuming fat-free yogurt is one of those changes. So go grab a coupon at the Dannon Oikos facebook page and add a healthy choice to your diet!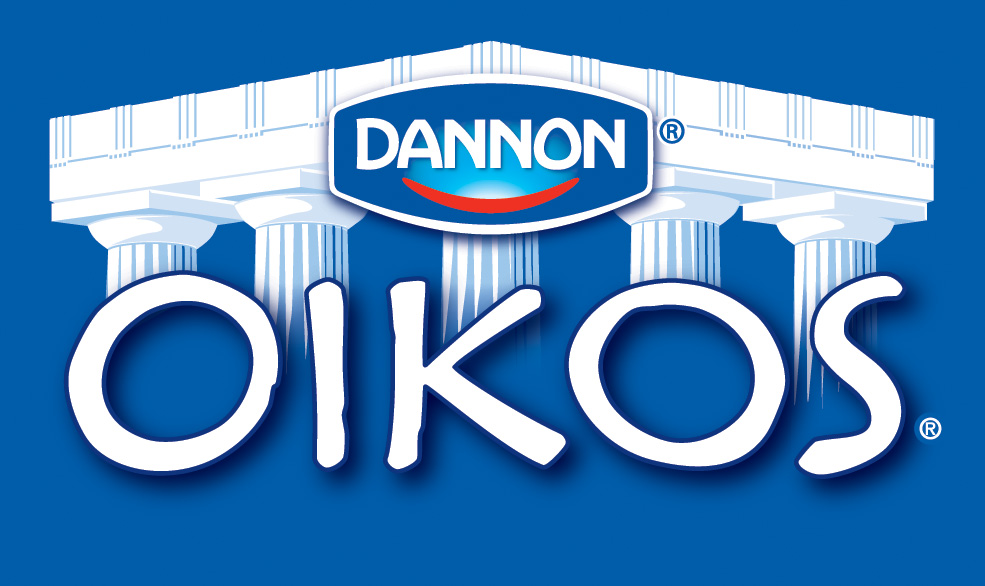 Disclaimer: Please note that I have partnered with Dannon to help promote this campaign, and have received compensation for my time, however, the opinions expressed here are entirely my own. I purchased the product myself and have highlighted my thoughts about it, making this an honest and impartial review.
Here's You Chance to Win a Free Diet Book!
What are some of your favorite ways to get fit and ready for Summer? Share your thoughts via comments, and one lucky winner will receive a signed copy of Keri Glassman's new book Slim, Calm, Sexy Diet, to help you reach your goal faster! So don't wait, just share one way that you'd like to get fit and healthy for the sunny season ahead, and you'll be automatically added to the sweepstakes!
Related Recipes
Yogurt Parfait with Berries & Fresh Figs
Homemade Yogurt Recipe
Avocado Soup with Grilled Poblanos & Yogurt