The family bathroom is often overlooked when it comes to decor, with efforts focussed on rooms in which we spend longer chunks of time, such as the kitchen, lounge, or bedrooms. Actually, if you think about it, not only do you spend quite a lot of time in the bathroom over the course of the week, but it's one room that your guests are almost certain to set foot in, too. For this reason, it shouldn't be a room which is overlooked, but a room which is celebrated with beautiful fittings, stunning decor, and pretty accessories. It should be modern, clean, comfortable, and welcoming.
Consider your intentions
What is your bathroom for? Is it usually used for the kid's bathtime? Or is it a safe haven for mom to escape and relax for a few minutes in the tub? Whatever the room's predominant use is should be the main influencing factor in its decor. If it's mostly for children, bright colors, bold shapes, and fun characters are fine. If you have to share the room with your kids, you might be more comfortable with a compromise. There is no reason that the bright colors and shapes can't exist, but if they can be stored effectively at the end of bathing, mom's relaxing tub-time isn't interrupted by rubber ducks and an errant Ironman figurine. Assuming you have to share the bathroom, here are a few ways you can have the best of both worlds.
Keep the color palette neutral
A neutral color palette is by far the easiest to style and accessorize, and it's also far easier to keep up to date. Bright colors go in and out of fashion on a seasonal basis, so the room could end up looking aged in a matter of a couple of years. A theme of grays, creams, or even monochromatic black and white is far easier to keep in style, and has some serious longevity. It can be tempting, especially if you have young children, to use themed decor in the bathroom. The likes of naval and maritime themes are popular, but they can start to look gimmicky and outdated after a period of time. If you have your heart set on these watery themes, keep the colors neutral, and introduce these themes using accessories and artwork, rather than wallpaper and colored walls.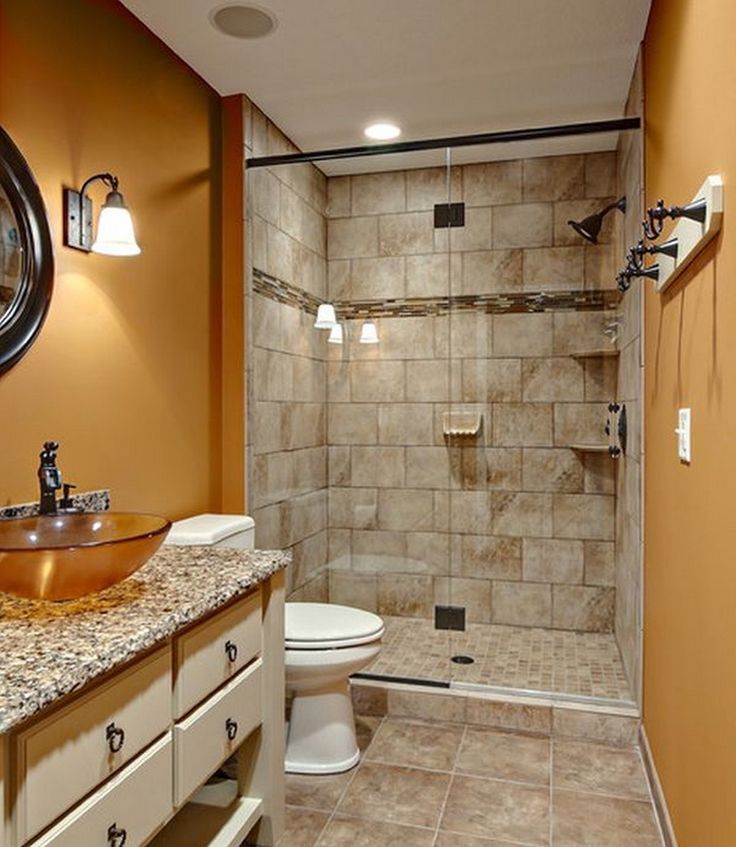 Bring in color with accents
When you use a neutral color palette, creating interest with bright colors can look striking and modern, and quite beautiful. Using towels, a cute storage unit, or even particularly attractive cosmetic bottles to bring in a touch of color is practical too – once you get sick of the color or style, you can change it out by swapping the items, rather than repainting the entire room. Using a white or gray backdrop with bright and interesting accents can look really modern and cheerful, without leaving the look overwhelming.
Consider more classic elements
When you employ a modern and more minimalistic style in a bathroom, it can sometimes look a little bit showroom-y, industrial, or impersonal. Adding a personal touch, without overwhelming the style of the room, can be tricky, but when it's done right, it can make all the difference. Using more vintage decorations can really help to soften the edges of the style, without becoming cluttered. They can also be a great way to bring color into the room. Colored antique medicine bottles, pitchers containing faux flowers, and even antique maritime accessories can look really cute, and still super classy too – they basically bring in the best of both worlds.
Don't overlook the importance of storage
Oh man, if there's anything that's completely essential for a family bathroom, it's good storage solutions. From kid's bathtub toys, shampoo bottles, spa goodies, skin care products, bathroom cleaning products, and everything else, there's a whole lot going on. When all this stuff is on display, the room can look cluttered, messy, and definitely not modern. When it's stored in stylish, effective units, the bathroom can look tidy and minimalistic, but you don't have to compromise on the products and equipment you own. Bathrooms don't tend to be the biggest rooms, though, so you might need to get imaginative with the solutions. One really cute look which makes the most of both vintage and modern styles is a tall cabinet or vanity with glass doors at the top, and wooden doors at the bottom. Painted the same color as your general theme, it should be big enough to store most objects in the bottom, and the top section is perfect for storing towels and other items which are still in keeping with your theme.
Make it safe
When you have kids, making the room safe is a priority. Obviously, keep any electronics out of the room – hairdryers, curling irons, and mains-powered radios have no place in a bathroom. If you enjoy listening to music in the bath, consider investing in some waterproof, battery-operated Bluetooth speakers, controlled from your cell phone. It's also worth considering the heat of the water, especially for children's bath-time. Two separate taps can result in scalding hot water, which could cause burns on younger children. Thermostatic taps are perfect for your bath, and make it so much easier to control the temperature of the water for your bath-time. The preset water temperature means the water will never come out at a scalding temperature, and you'll get the perfect bath temperature every single time.
Choose easy to clean solutions
Bathrooms can mean a lot of cleaning, that's for sure. Watermarks, limescale build-up, mildew – the list can go on. When you're designing a new bathroom, you'll thank yourself further down the line if you take into consideration the ease of cleaning. Concealed fittings and smooth surfaces are a godsend if you want to spend more time in the bath, not cleaning the bath. They make it far harder for grime to build up and damp to settle.
Bringing a family bathroom up to date is partly about having all the gadgets, but it's more about creating a style which will outlast fashion, while also installing enough creative storage to keep everyone's belongings ordered and out of sight.