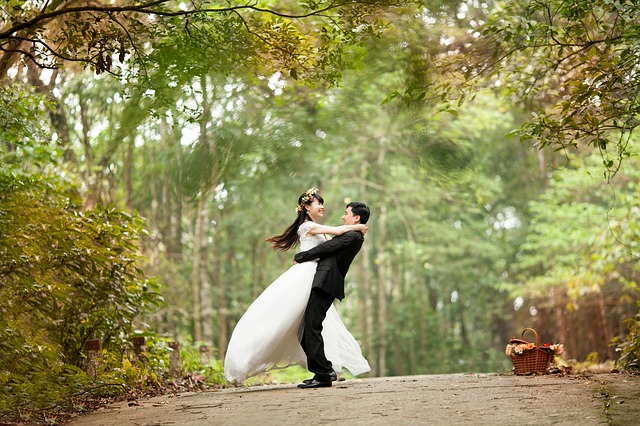 Ah, the gift of giving. The warm fuzzy feeling that comes over us when we give the perfect gift to a cherished recipient. Unfortunately when a big event swings around we don't always have cash to splash on the perfect gift. This is particularly bad when someone we're close to is getting married. Wedding gift lists usually include some expensive (and generic) items like toasters and teapots. The good thing is, to give a meaningful and thoughtful gift doesn't mean you have to spend money. Quite the opposite, all you need is some time and creativity…
The Gift Of Memories
A scrapbook is a great gift to give a bride or groom if you've known them for years. At big moments in our lives, we love to look back and see how far we've come. A scrapbook can help you to do just that. They don't cost much to make but they will take some time to do properly.
Start early and source all your materials. As family and friends for their favorite pictures of the bride and groom, the funnier, sweeter, and sillier the better. Then try finding any ticket stubs or mementos you may have from bygone years. It's also great to include pictures from magazines too as these will add great pops of color. Head to a local craft store and stock up on glitter, glue, ribbons, string, and anything else you might think you'll need.
Try and work chronologically sticking the oldest memories at the front of the book. Leave pages empty at the back so that the recipient can continue to document their journey. Try presenting photos in an interesting way. Stringing them on some cord and clipping them with pegs, for example.
The Gift Of Help
This is a great idea for any creative wedding guest who knows how much work the couple has to do. With invitations to send, cakes to choose, place cards to write, the betrothed are probably feeling under pressure. A great gift to give is the gift of help. Offer to create the invites for the couple as a present. This takes a job off their hands and allows you to show your love by being creative, without spending lots of money. Use a wedding invitation maker online or buy some card and decorating materials and do it yourself.
Alternatively, if you're a keen photographer or baker, offer your services as chief wedding cake maker or photographer. This goes for those good at makeup and hair too! This will save the couple money, and be a great and thoughtful present.
The Gift Of Pampering
This is another thoughtful way to alleviate the recipient's stress and give a thoughtful gift. Treat the bride or groom to a pampering session. If you don't have the budget this doesn't have to be a spa day. It could be as simple as stocking up on magazines, some wine, films, and a takeaway. Or take some time to make your own bath salts for your beloved. Whatever it is tailor it to the recipient and show how much you care. This is a cheap and cheerful present which will be much appreciated in the lead-up to the big day!