I was thrilled to open the September box that landed at my door, and even though it was late, it was worth the wait!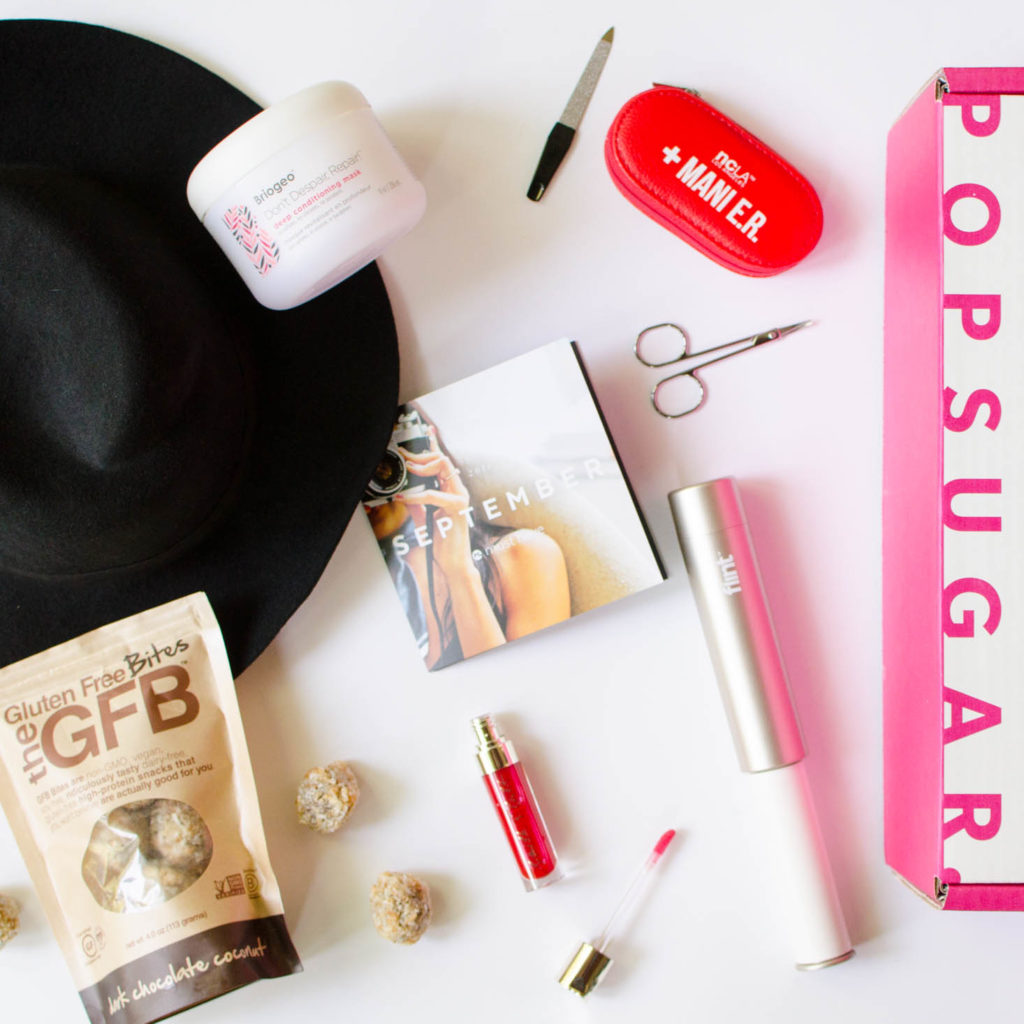 The GFB Choco Bites were just amazing!! IN fact, my kids loved them so much we gobbled the entire pack up in no time! I swear I'm gonna have to re-create that recipe! And the nifty Manicure kit is a blessing in a purse. The Don't Despair Repair hair conditioner is true to its name. I've used it twice already, and only have good things to say about it. The Lint Remover was a handy addition to the box. The Lip Gloss and the Classic Black Hat are great accessories for Divas who adore them, I'm just not the type.
Overall, a nice box with practical stuff that you can use. Can't wait to get my hands on the upcoming editions as we move into the Holiday Season. I'm excited!
Have you ordered your Popsugar Must Have box yet? Check out http://bit.ly/2bGxCSA and be inspired!