While you may want to save money, sometimes you find that you cannot avoid a trip to the shopping center: You simply have nothing to wear. This is a common syndrome for many women, despite having a wardrobe filled with clothes! So before you grab your purse and start shopping, here is the DIY survival to pimp up your old clothes and give them a new life!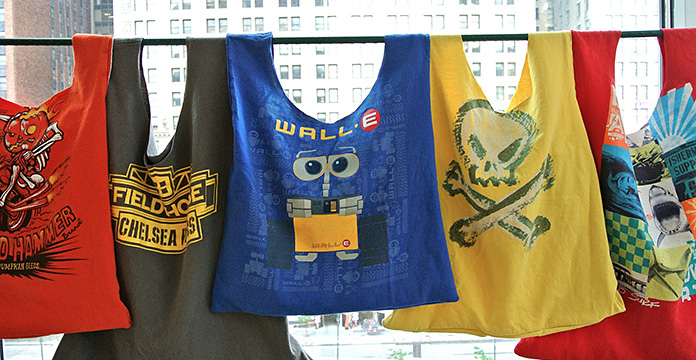 Turn them into Reusable Bags
It is true that sometimes, even if you fix the hole in your favorite jumper, the repair marks are impossible to hide. But does this mean that the jumper is good for the bin? Even if you think you can't wear your clothes anymore, there are still plenty of ways to make the most of them after a good wash. For example, old tee-shirts can be changed into gorgeous grocery bags, as you will see on DeliaCreates.com. Or try it yourself with this super easy No-Sew T-shirt Boho Bag Tutorial. Keep your old favorite T-shirt alive by loading it with fresh fruits and veggies the next time you go to the market!
Make a Quilt
If you have tonnes of old tops and T-shirts that you love, cut out the designs from them and stitch them together into a beautiful DIY T-shirt Quilt. You'll be "wrapped" in fond memories every time you use that quilt to laze around in.
Repurpose them into something new
There are solutions for most damages that your clothes have suffered. If your beau's favorite polo shirt has shrunken dramatically in the washing, you could turn it into a fitted blouse for you with some careful sewing skills. Or maybe your warm woolen jumper has raggedy sleeves? Use the torso as a cushion cover for a cozy wintery feel in the lounge! In fact, I saw someone had made a cool rug using old tee-shirts that looked spectacular on the floor!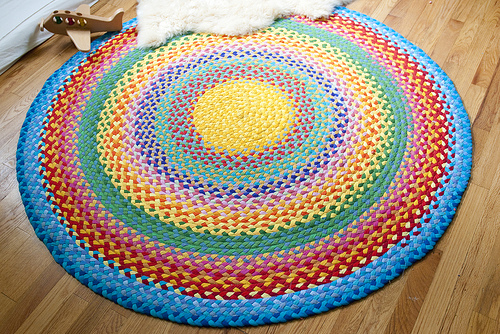 Be creative around your house
There are many ways to use old clothes around the house. You can Make Your Own Table-Cloth from old scarves and towels. Another extremely clever DIY is the Garage Door Draft Stopper – Its super easy, and I think I'm going to do this one myself!
I Can't Get Rid Of My Favorite Saree!
Some clothes have a special meaning. There is no denying it, even though they may be nothing but a bit of material, they carry with them the memory of a glorious day from your past. Sarees are any Indian woman's treasure, so why keep them locked away? Here are 21 Ways to Re-purpose your old sarees .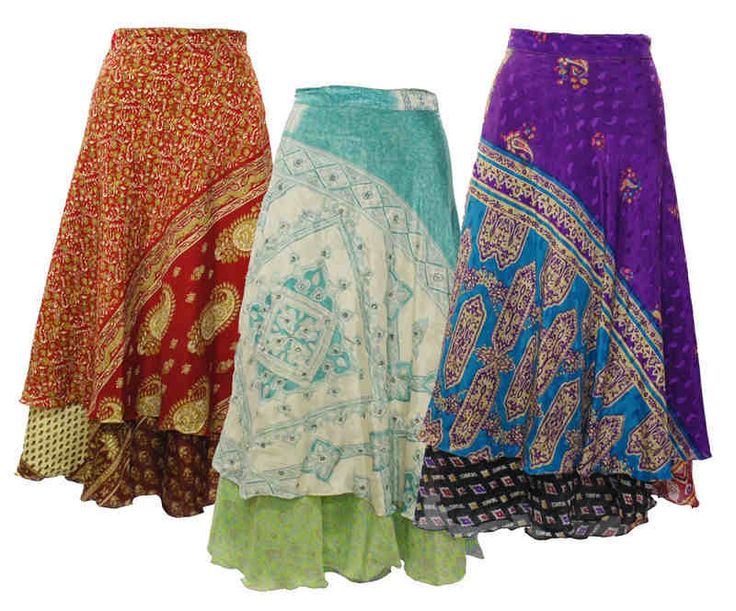 Make Stuffed Toys from Babies Old Clothes
Another great use of special clothes are for the first clothes of your baby. Bring them back into plain sight by turning them into cute stuffed toys to decorate the room or give your toddler a special stuffy to play with. You can also make a toddler bed-sheet or quilt out of his favorite rompers for extended use.
Some basic sewing skills will take you a long way to preserve and repurpose your old clothes.For old clothes that are still in good state, you can use embroidery to embellish them and add a touch of originality. And for more dramatic projects, you can use a good quality "embroidery machine to make the work easier.
Its great to give away your old clothes to charities, but you'll always have some special ones that are close to your heart. Keep those memories alive by using any one of the above techniques, and if you try them, or have ideas of your own, please do come back and share it with our readers!