Getting fit and healthy shouldn't be boring. And it doesn't have to be! There are plenty of ways to add some fun to healthy eating and your fitness routine. Interested in adding some enjoyment to your fitness journey? Well, here are some of my favorite ways to be fun with food and fitness. Hopefully, they will help you drop the pounds and improve your health!
A varied diet is key to a healthy diet. By eating a range of different meals and ingredients, you will be helping your body get all the different nutrients that it needs. Sick of cooking the same old dishes? Why not go traveling with your food? This isn't quite as strange as it may first sound. All you need to do is learn a few dishes from some international cuisines. Not only does this help to vary your diet, but you will also be exposed to new ingredients that have incredible health benefits. For example, the Mediterranean diet includes a lot of ingredients that are super healthy for your heart. So next time you run out of ideas for dinner, take a look at a map and see which country you want to taste!
Be Flexible
Try to be flexible with your workout routine. It is perfectly fine to have set times for your exercises, but don't feel pressurized into sticking to the religiously. Otherwise, you will beat yourself up if you ever miss a session. But don't worry about missing workout sessions; you can always reschedule! If you find it tricky to fit a big workout into your day, why not break it up? So, instead of going to the gym for ninety minutes, simply go for three twenty minute jogs throughout the day, or run along the beach, or jump on the trampoline with your kids! It is important to lay around with different workout schedules until you find one that works for you as well as easily fits into your schedule.
It is important to think about fitness goals that you want to achieve through your new healthy lifestyle. If you don't have any goals, then you might forget about why you are eating healthily and staying active. So always be clear about your aims and targets. Once you have something to focus on and work towards, you will be much less likely to give up! But what happens when you achieve all your goals? Well, you just need to set new ones! Keep on creating goals and changing them so that your body is always challenged and you continue to achieve everything you can.
Look The Part
Go on; treat yourself to some fancy workout clothes! Sure, they may be quite expensive, but that is because they are of the highest quality. They will last for much longer than cheaper threads. Not only that, though, but fancy new clothes can help to motivate you! After all, you will by dying to pull on your new clothes and show them off down the gym. So next time you go through a period of not wanting to go to the gym, simply go shopping. Get yourself some new sneakers or leggings, and you will be back in the gym before you know it!
Eat With Others
Trying to make healthy eating fun? Then eat all your nutritious dishes with others! Companionship is a great way to make mealtimes fun, no matter what is laid out on your plate! When you eat dinner with your family, it promotes positive interactions and feelings of togetherness. It also takes the focus away from the food, so you won't be too bothered about how much or how little you eat. Some studies have also shown that family discussions at the dinner table can even boost brainpower.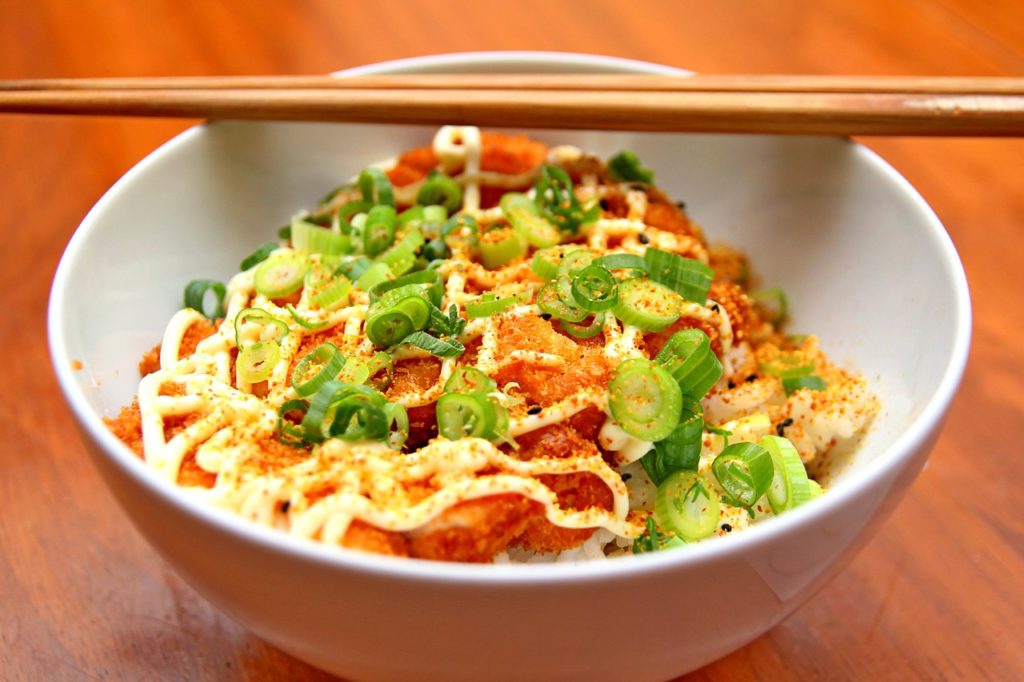 Get Everyone To Help In The Kitchen
The fun of healthy eating can start long before you all sit down to eat, though. Get all the family involved in the preparation of the meal. You can give your kids some small jobs, such as preparing the fresh vegetables. This is a great time that you can spend together and bond as a family. It is also a fabulous way of introducing the kids to different ingredients and produce. Another plus point is that kids will be much more likely to finish their meal now that they have played a big part in cooking!
Source
Work Out At Home
Don't have much time to escape to the gym? Why not just workout at home! You will be able to find a cheap indoor rowing machine that can fit into your spare bedroom. A rowing machine will be great for a cardio workout, and it can also help to strengthen your legs and arms. You should also consider getting a yoga mat and medicine ball so that you can work on Pilates and other core exercises. But you can also work out without any special equipment at home. Think about using your furniture as exercise props. For example, next time you are waiting for the kettle to boil, why not do some standing press-ups on your kitchen counters.
Grow Your Own Veg
Another way to get the kids into cooking is to grow your own vegetables. The kids will love getting dirty in the garden and looking after their little garden patch. This is also a good way to introduce the kids to seasonal eating, and you should explain the importance of eating vegetables when they are in season. As well as getting the kids interested in healthy eating, growing your very own vegetables will also help you cut your grocery bill. You won't have to buy quite so many fresh ingredients anymore! Completely new to growing vegetables? Then you'll find it's best to start with a small herb garden. This can grow either in your kitchen or the garden.
Thought eating healthily and working out was boring? Hopefully, this blog post will have shown you that that doesn't have to be the case at all! You just need to think outside the box a bit.