Pear Cranberry & Walnut Bread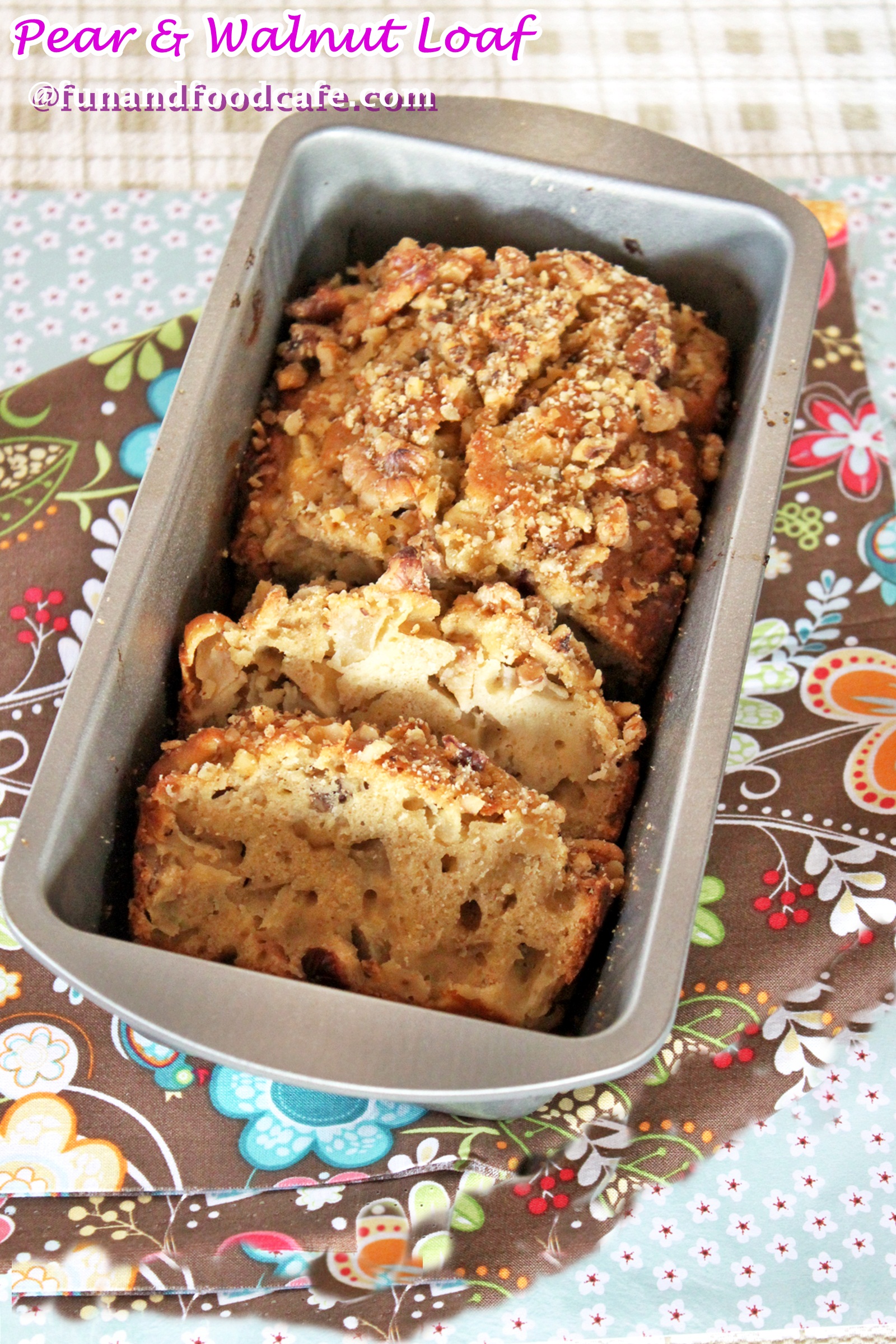 Author:
www.funandfoodcafe.com
2 cups bartlett pears, cored, peeled and chopped finely
1/4 cup craisins (dried cranberries)
1 1/2 cups all-purpose flour
1 tsp baking powder
1 tsp salt
3/4 cup brown sugar
1/4 cup milk
1 tbsp cardamom powder
1 tsp nutmeg, grated
1 tsp fresh ginger, grated
2 large eggs, whisked
3/4 cups olive oil (or vegetable oil)
3 tbsp honey
1 1/2 cups walnuts, chopped (plus 1/4 cup for topping)
Preheat oven to 375 degrees. Grease one 9″x5″ loaf and set aside.
In a mixing bowl combine the flour, baking powder, salt, ginger, cardamom, brown sugar and nutmeg.
In a second mixing bowl combine eggs, oil, milk, honey and grated pear. Add in the flour mixture a bit at a time and fold until all ingredients are wet.
The mixture will not be as smooth as cake batter, but that's OK. This is a loaf, not a cake.
Add the chopped walnuts and craisins, and stir to mix well.
Spoon the mixture into the loaf and sprinkle the remaining walnuts evenly on the top.
Place in the oven on the middle rack and bake for 45 minutes or until a toothpick placed in the middle comes out clean.
Remove from oven and let rest for 5 minutes and then remove from pan, slice and serve.
Recipe by
Fun and Food Cafe
at http://www.funandfoodcafe.com/pear-bread/