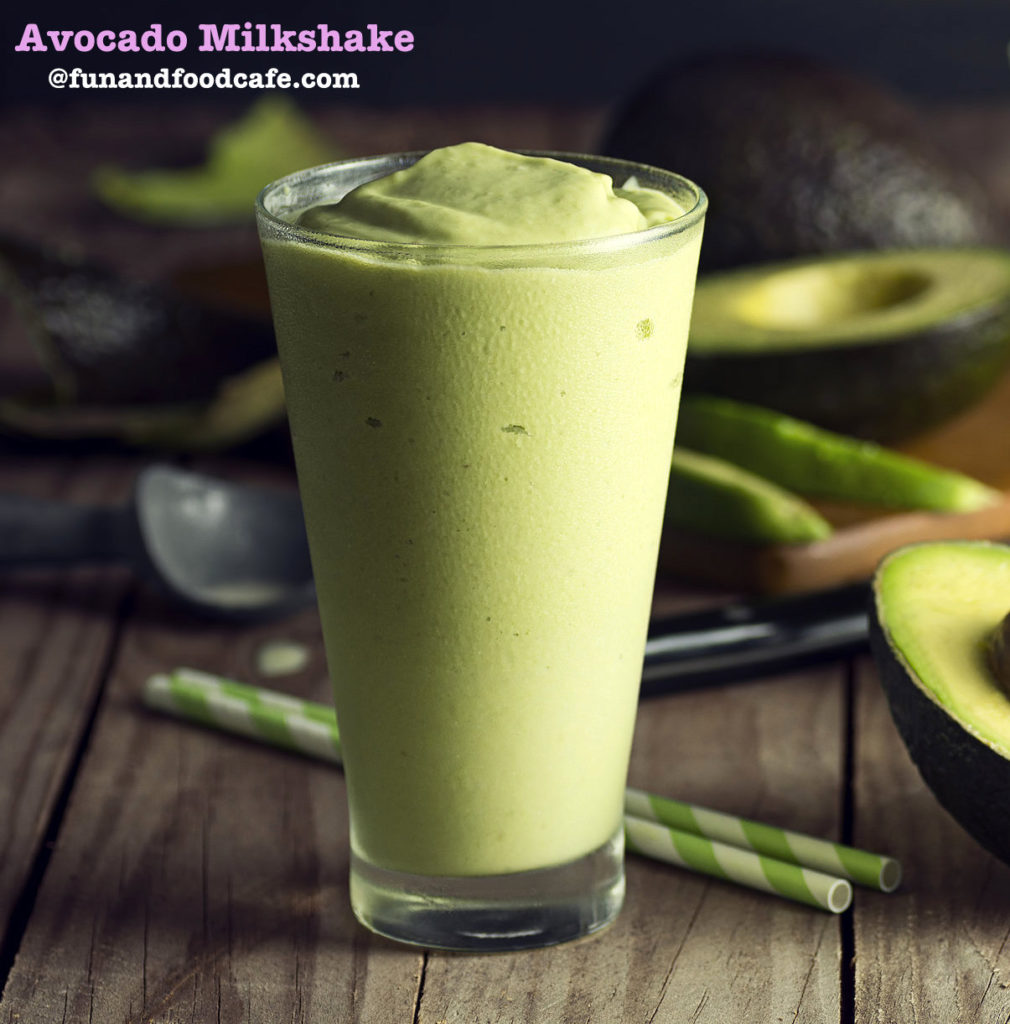 There's no doubt in my mind that people all over the world love Avocados, and yet this deliciously healthy fruit is under-utilized, mostly because they think it has no taste. In fact, its lack of taste becomes its greatest strength, because now you can add Avocados to almost any recipe that calls for a creamy ingredient, and its subtle green color will not overpower any other ingredient, at the same time enhancing the taste and texture of your recipe. Truly a star ingredient, wouldn't you agree?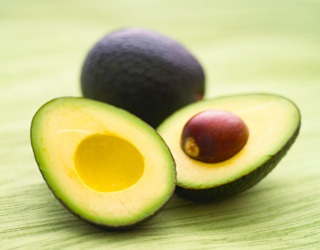 I have experimented with Avocados in the past, and with every recipe, my love and respect for this fruit keeps increasing! Whether its the Creamy Chocolate-Chip Avocado Ice Cream, or the Evergreen Avocado Mint Salsa, it never fails to impress! Today, I share with you a Vietnamese favorite – the Avocado Milkshake, also known as Sinh to Bo. They use Condensed milk in this traditional version, however, I adapted it to use whole milk with some sugar. Its a simple concoction with a ton of flavor and huge health benefits. In fact, the Bon Appetit magazine calls it the Brain-Booster Smoothie, and for good reason. Advocated by nutritionists all over the world, this is one basic recipe that you can adapt with a million variations!
Take just one large ripe avocado, and scoop out its flesh. Add whole milk, or go more lavish with some vanilla ice cream; I added a pinch of cardamom because I love this spice, and just a teeny-tiny hint of vanilla is enough to add a distinct flavor to the milkshake. You can add Banana to skip the sugar in the recipe, and you can add several things to increase its nutritional content – almonds, cashews, chia seeds or flax-meal, to name a few. Some people also like a spicy kick to it, like some fresh basil, mint, spinach or a dash of cayenne, but I like to keep my sweet indulgences untainted, so none of those additions for me:)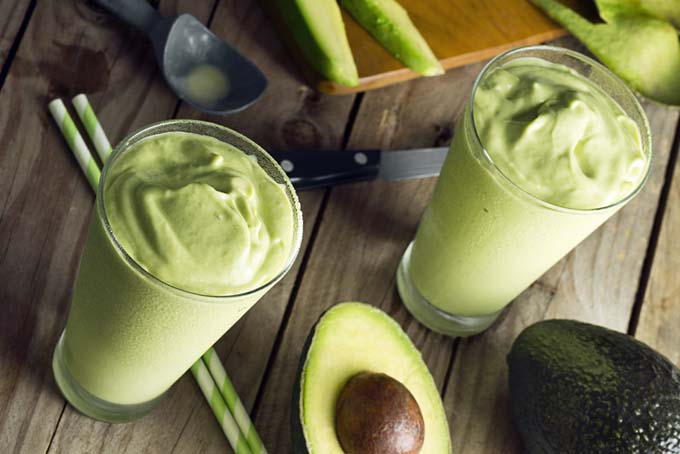 Blend it all together for a refreshingly delicious drink that will also fill you up for a couple hours at least. This is an ideal morning smoothie, or a mid-day snack when you need that extra boost of energy.
Recipe: Avocado Cardamom Milkshake

Ingredients
1 large ripe avocado
2 cups whole milk (or 1 cup milk and 1 scoop of vanilla ice cream)
1 tsp cardamom powder
sugar- add to your taste
few almonds (optional)
5-6 ice cubes

Directions
Scoop out the flesh of the Avocado and add to the mixer.
Add all remaining ingredients and blend on high speed for a minute, till everything comes together like a thick-shake-like consistency.
Adjust sugar according to your taste. Add more milk if you need a thinner consistency.
Serve immediately in glasses.
Relish with a spoon, or gulp it down!
When a colleague first introduced me to Avocado Milkshake, I was really hesitant to give it a try. But the chef in me encouraged me to try, and I'll always be thankful for that. My whole family loves Avocado Milkshake, and I feel happy of feeding them a healthy treat that is good for their brains and body! Hope you enjoy it as much as we do!
If you are feeling hesitant to try Avocados in a sweet treat, read this blog about Avocado Milkshakes on Seattle Times, and you'll become a firm believer like me!
Here are a few other recipe variations and flavor combinations from the rest of the blogging world:
Chocolate Avocado Smoothie recipe from Texanarin Baking
Mango Avocado Smoothie via Eat Yourself SKinny
Chocolate Avocado & Strawberry Smoothie via Paleoleap
California Avocados Milkshake from Rachael via CaliforniaAvocados.com